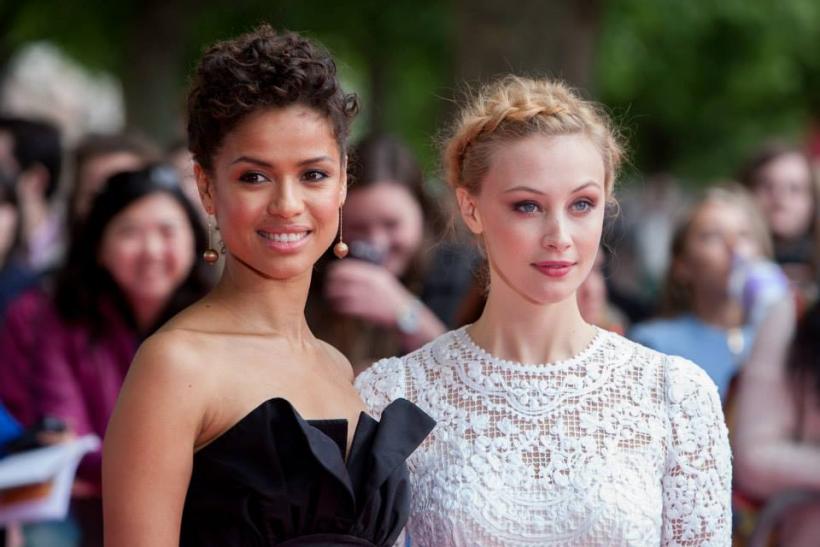 Belle, the new British drama directed by Ama Asante, is just about everything a girl wants in an intelligent (if saccharine) summer movie: corsets—check! A politically aware plot—sure. A steamy love story—check! A leading lady to fall in love with—you bet.
Gugu Mbatha-Raw, the 31-year-old star of the (relatively) historical-fiction film, is a race-y revelation (see what we did there?) in her breakthrough role as Dido, the illegitimate child of an English aristocrat, leaving us to wish we had that uber-sexy accent and secretly hoping there'd come a day and we find out our own clandestine noble heritage—we'd more-than-settle for "countess" please.
Gugu isnt settling for plain Oscar buzz however—she's killing it on the red carpet as well, slowly becoming the fashionista to watch. 
I like to choose things that fit my body for sure; you learn to find the things that complement your shape. I'm definitely open to experimentation, but I think after a while you know what works for you and what you feel comfortable in and everything else is just a variation on a theme. —Interview with Essence Magazine. 
And comfortable she is— in bold colors and breathtaking cuts by everyone from Lanvin to Burberry. She isn't afraid of prints, revealing lacy numbers and her hairdos keep us on our toes. (Which is no small feat in fashion-land.)
Gugu's demonstration of fashion chops has not-so-surprisingly gotten her a rather flattering comparison to another up-and-coming actress—the glowing Lupita Nyong'o, who basically dominated 2013 and continues to dazzle. Both women are proud of their African heritage (Mbatha-Raw's father is a black South African), both have unstoppable futures in film, and both clearly love fashion.
(Total sidenote. Nyong'o's latest trip to the CFDA Awards got us baffled—there's a fine line between taking sartorial risk and looking like you ran away with the circus.) Mbatha-Raw, meanwhile, keeps it interesting yet classy—bonus points! Memorize her name and get the pronunciation right—you'll be talking about her. A lot. 
Images: Facebook