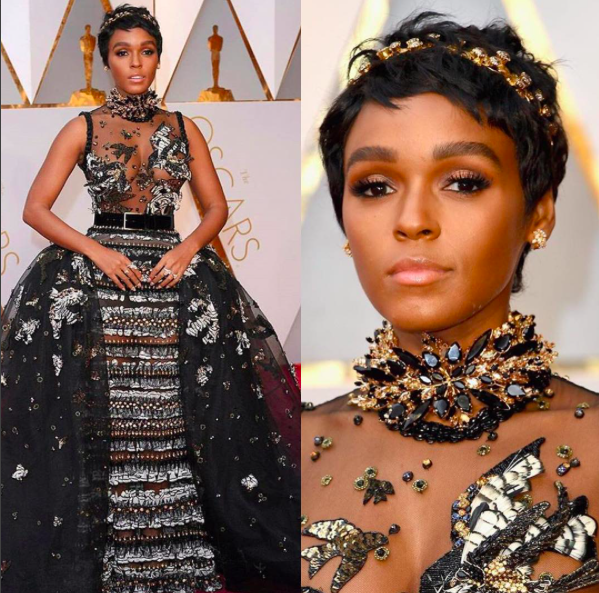 One of last night's top looks. (image via Instagram/ moda_police)
1."Old Hollywood" 
Scandal's Darby Stanchfield gave a white hot look that complimented her hair and complexion. The look was part of a red carpet theme that seemed to pay homage to "Old Hollywood" glamor, full of loose waves and body-hugging silhouettes.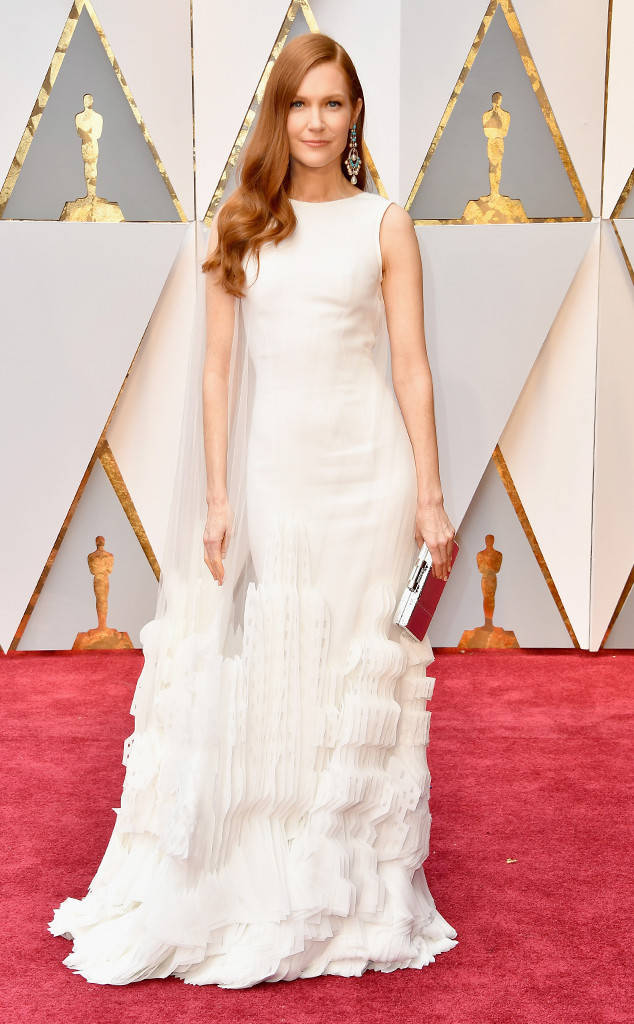 Taraji P. Henson literally took my breath away when she arrived in this show stopping deep blue velvet number. Wearing a custom Alberta Ferretti dress and Nirav Modi jewels, everything about this look was mesmerizing, including her adorable chin length wavy coif. She ranked very high on my picks for the favorite look of the night.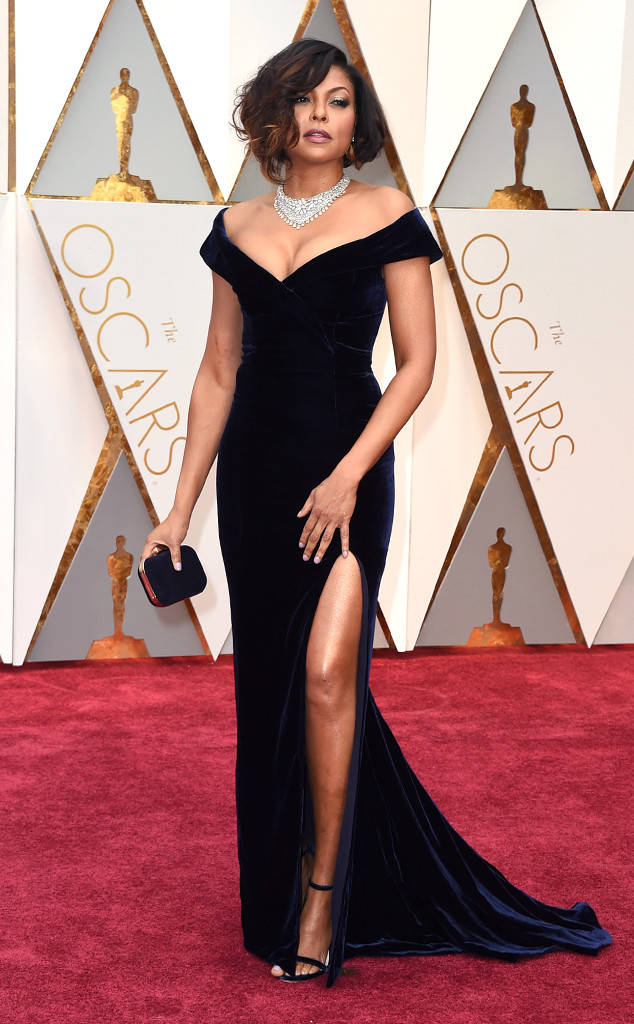 Some people were impressed by Emma Stone who arrived on the scene with a Givenchy Haute Couture by Riccardo Tisci dress. She also pinned on a "Planned Parenthood" brooch (another one of the popular accessories last night).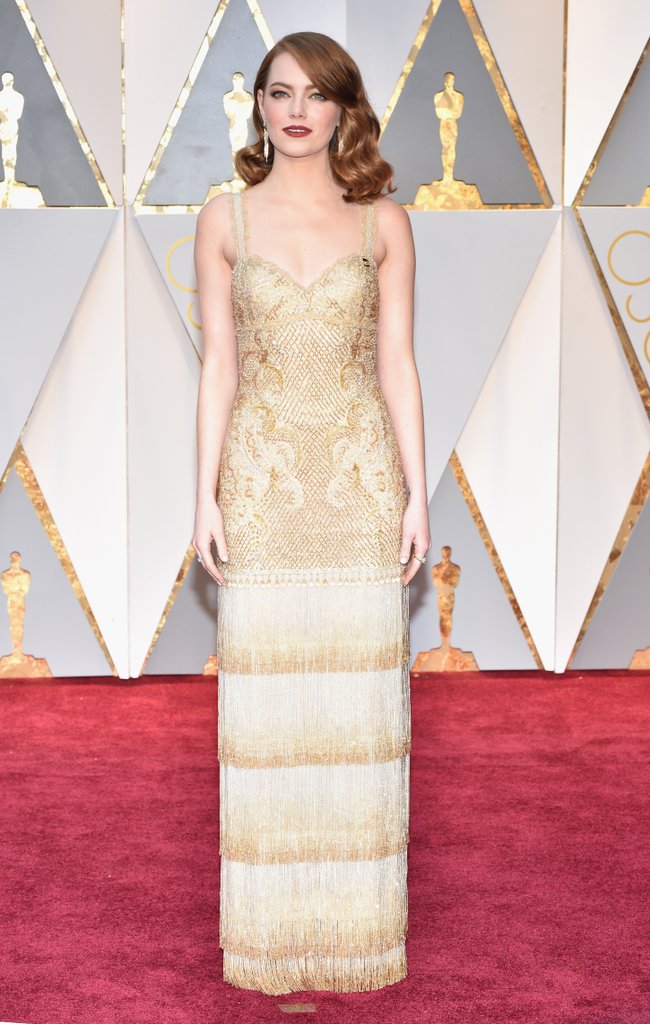 2. Social Justice
Many of your fave celebrities decided to make a statement by wearing pins to support various causes. Stars wearing pins included Ruth Negga (who was nominated for her role in the drama Loving), alongside model Karlie Kloss and actress Busy Phillips (Phillips was also on trend for the next theme seen on the red carpet).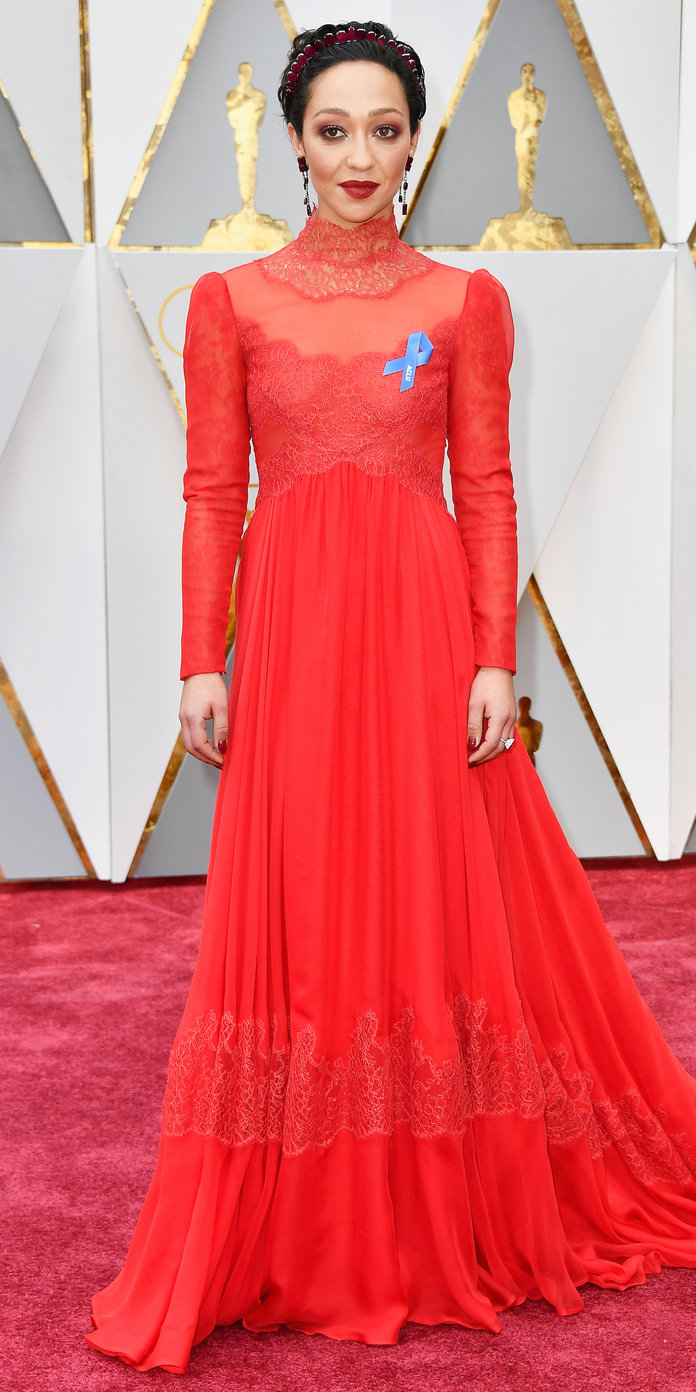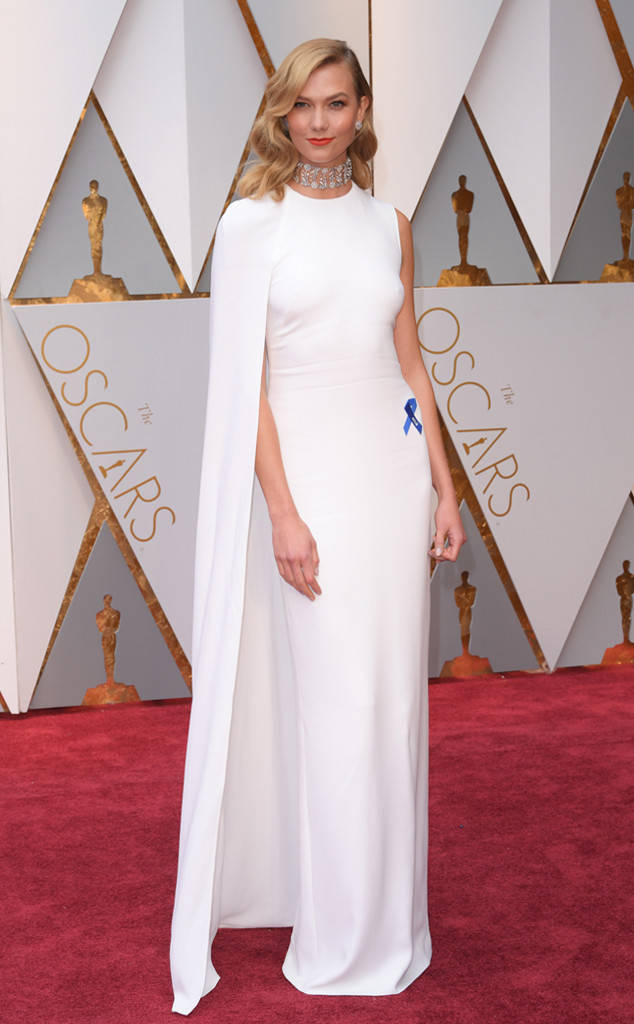 3. All Velvet Everything
Last year's winner Brie Larson slayed in a black velvet gown by Oscar De La Renta, featuring a bit of a flamenco-inspired asymmetrical bottom hem. Michelle Williams combined both metallics and velvet in a Louis Vuitton number, sporting a short blonde pixie hairstyle. We also saw a lot of men, like Dwayne "The Rock" Johnson, wearing velvet tuxedos.  

4. Metallics
Every year there has been the expected subtle sequins, but this year, metallics of all degrees dominated the scene. Jessica Biel was shining in a floor length Kaufmanfranco design.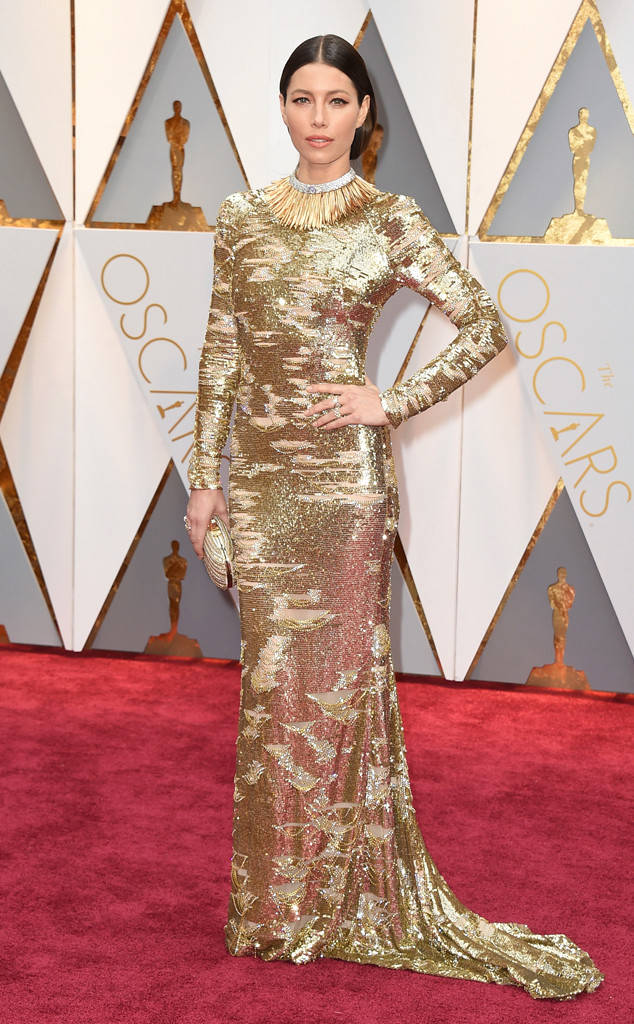 And Dakota Johnson wowed in a matte jewel-tone gown equipped with shoulder pads large enough to make Dorothy Zbornak envious.  

5. Black Girl Magic
Black people were a vision of beauty, grace, and elegance at last night's award show. It was an incredible thing to see the glow that exuded from finally being honored and rewarded for the fruits of our collective creative contributions to the arts.  
Halle Berry looked killer in her Versace gown, and her wig even inspired its own Twitter account.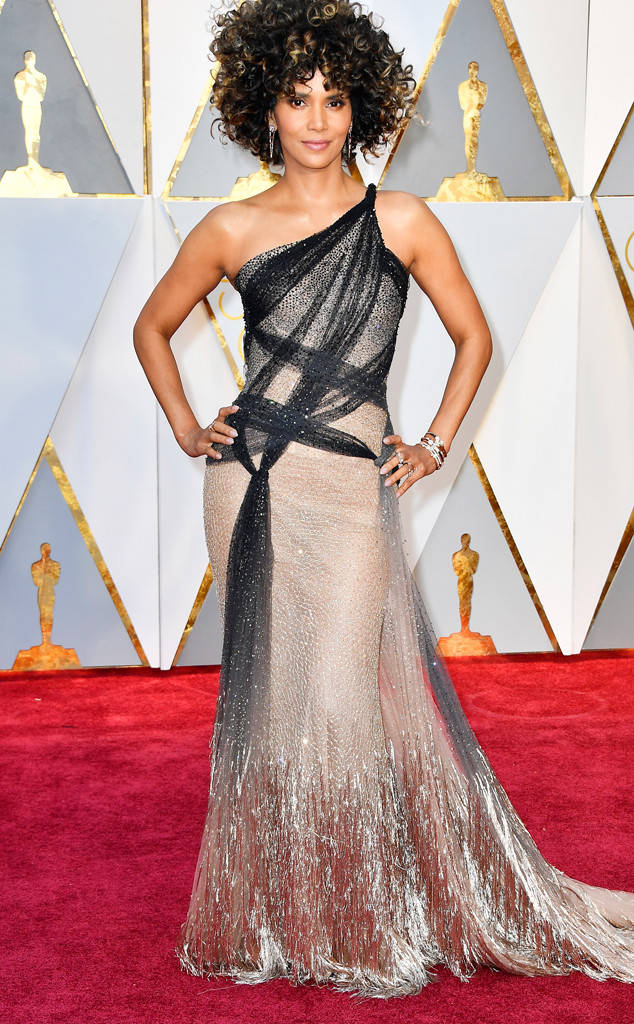 Janelle Monáe and Viola Davis were the belles of the ball. Davis and her historical win were not playing games when she arrived in Armani Privé.
Janelle Monáe, who starred in both Moonlight and Hidden Figures, left us all breathless when she arrived on the red carpet in a spectacular Ellie Saab dress. The look deemed her winner of the entire event, with a flawless face and halo crown styled to perfection.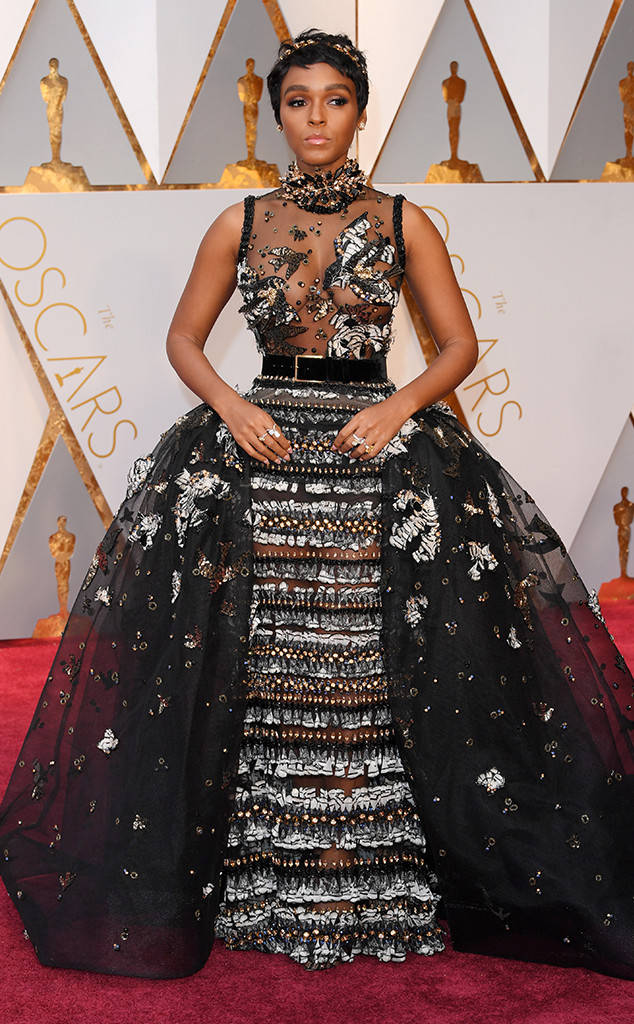 Octavia Spencer, who struggled with finding her style this season at previous shows, brought a sneak attack, blowing us all away in a feathered off-the-shoulder number designed by Marchesa.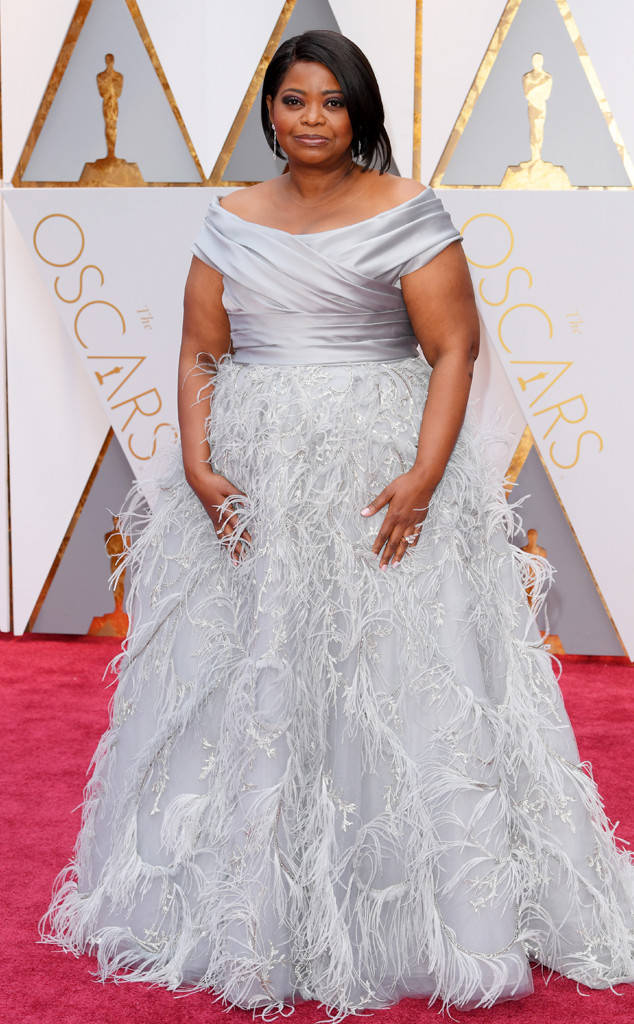 6. Lastly, let's hear it for the Boys.
Mahershala Ali didn't just win the "Best Supporting Actor" award; he also won my heart in this decadent Zegna tuxedo in all black. The silk lapels and checkered pocket square only added to the sleekness of his ensemble.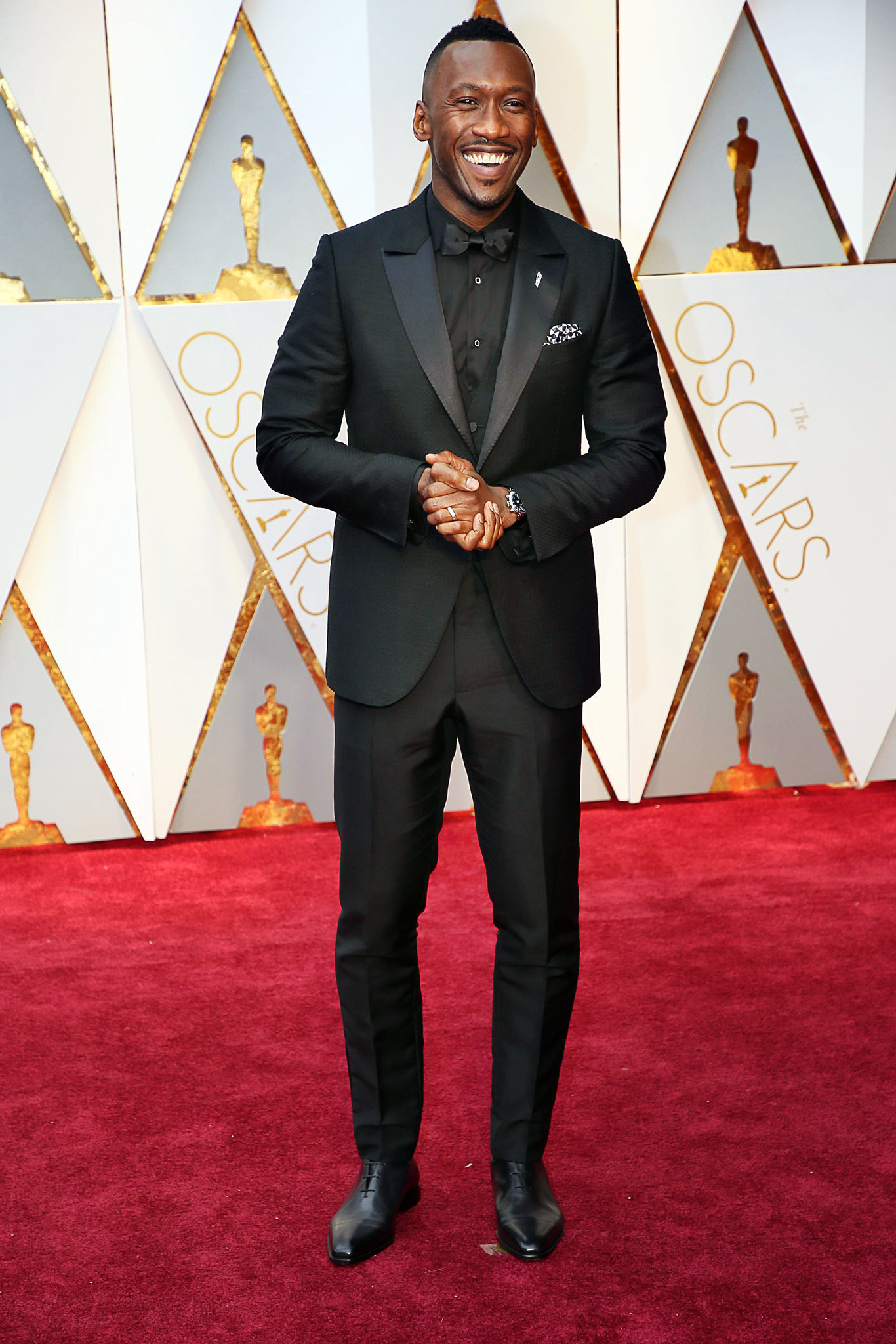 Then there was Dev Patel, nominated for the film Lion. He looked absolutely dreamy in a white Burberry sports jacket that mixed things up amongst the menswear of the evening.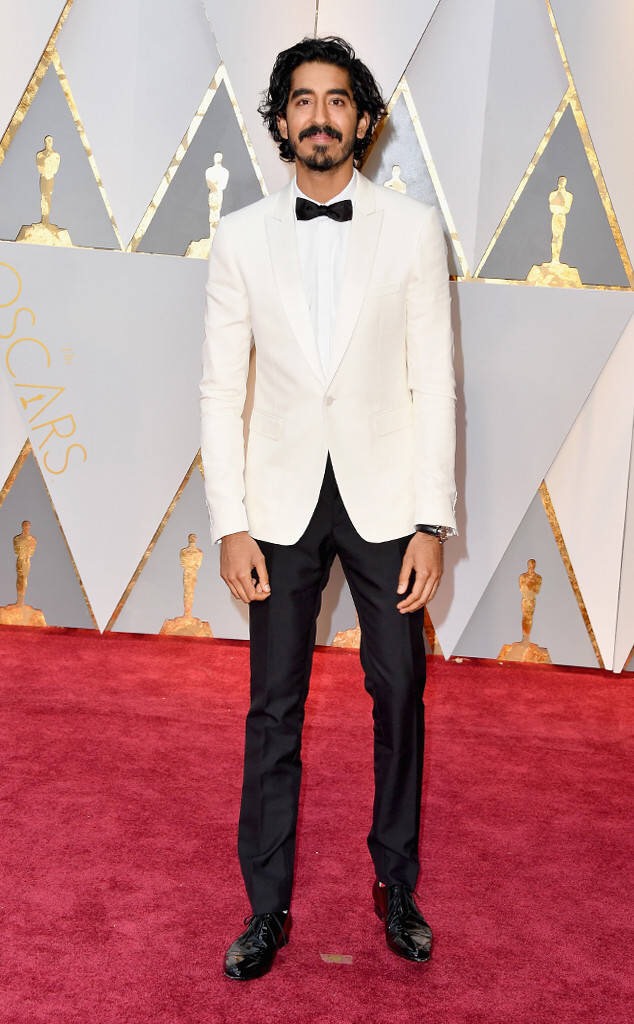 The other looks we saw were tailored to perfection — like Riz Ahmed in a navy blue Zegna and Pharrell in a quirky Chanel set.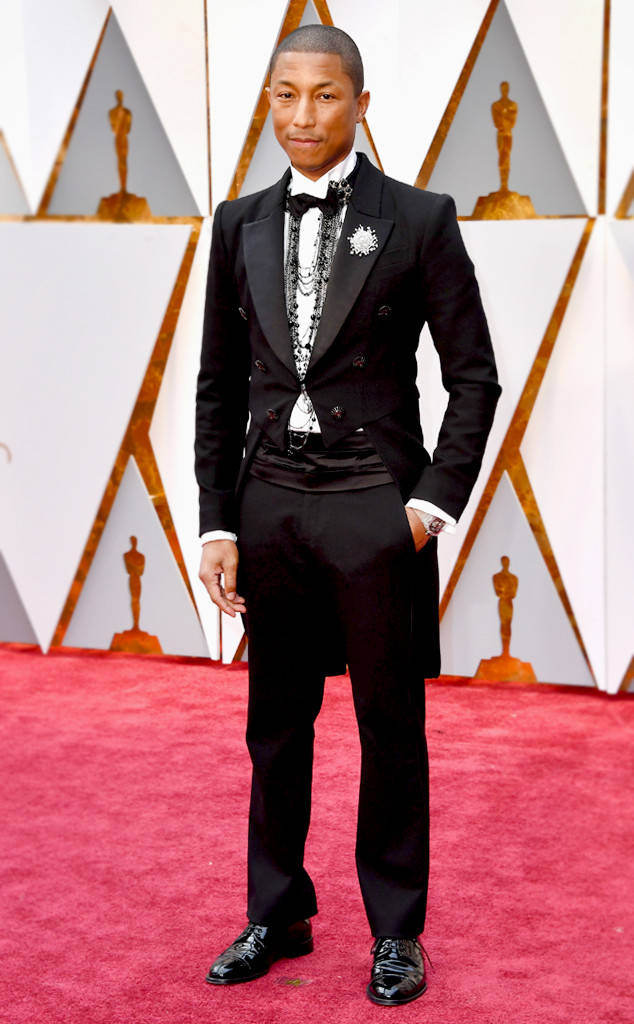 Last night's event wrapped up the end of our 2017 Award Season. The red carpet was as much of an emotional roller coaster as the ceremony, as we waited in anticipation of the best and wildest looks. In the end, everyone was a winner, and we all survived the La La Land fiasco, to bask in the illumination of Moonlight's triumphant win. 
*Images provided by the author (via Getty, Wire, and Shutterstock)