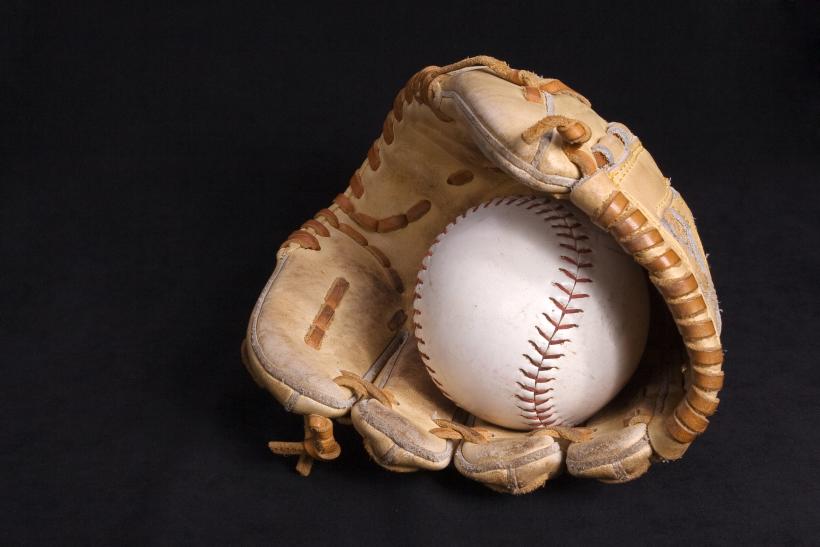 Thinkstock
Looking for a modicum of inspiration amid this sinister world filled with the horror of Ferguson, genocide in Iraq, and the spread of Ebola?
We've got you covered, and then some: women in sports. Naturally there's Becky Hammon, who was hired as the NBA's first full-time female coach a few weeks ago. But if you think that's where this story began or ends, well we've got a fastball of knowledge coming at you 70 mph—sorry, couldn't resist a good-bad sports pun—Mo'Ne Davis-style. 
Yeah, that's right. 70 mph. From the tender arm of a Little Leaguer—Mo'Ne Davis. Newsflash: there's a 13 year-old girl who can throw a ball faster than you can (legally) drive. And, as such facts might suggest, she's been just obliterating the competition in the Little League postseason, playing for the Taney Dragons of Philadelphia. And, wait, what do we hear above the blasting of the 'Hey Song'?
Oh, just that on Friday she became the first girl to pick up a win in the Little League World Series with a two-hit shutout. Crowds, including, of course us, continue to cheer her every pitch and at-bat as the series goes on. 
Need more info on the athlete extraordinaire? We turn to the source herself: "I throw my curveball like Clayton Kershaw and my fastball like Mo'Ne Davis."
That's actually not the shattering of a glass ceiling that you're hearing. It's us, giving her endless snaps.
Meanwhile, there's Michele A. Roberts, who was recently named the first female leader of the NBA union; in so doing she became the first female leader of any major North American professional sports union. 
According to the New York Times, Roberts said, "she was all too aware that if she was selected, she would represent several hundred male athletes in the N.B.A.; she would deal with league officials and agents who were nearly all men; she would negotiate with team owners who were almost all men; and she would stand before reporters who were predominantly men."
Her response is, well, perfect? 
"My past is littered with the bones of men who were foolish enough to think I was someone they could sleep on."
We're torn between a strong urge to bathe her feet for eternity and an overwhelming desire to use that line in every situation from ordering coffees at Starbucks to dealing with insurance claims agents. And that ain't all:
"I don't live my life saying, 'What ceiling am I going to crack tomorrow?' What I have done, and what I tell my nieces to do, is not to worry about whether you're the only one, but worry about whether you're the best one."
Oh, and let's not forget the woman warriors of the chlorinated realm. Mega props to Susan Teeter, new president of the College Swimming Coaches Association of America, who reminds of women's pivotal role in coaching swimming through the years. 
You know what they say: behind every great swimmer is a couple of X chromosomes. Ok, maybe that little truism has yet to actually catch on, but history suggests it wouldn't be a specious claim. Why? Ever heard of Michael Phelps? Ryan Lochte? Matt Grevers? What do these three gold-medal Olympians have in common (apart from really prune-y hands?) Oh, just a past of pivotal coaching by women. 
Meanwhile Australia's multi-medalist Ian Thorpe was trained by a woman when he won his golds, silver, and bronze at the Athens Olympics in 2004. 
So maybe we have this whole woman collapsing-the-gender-gap-in-sports-thing a bit wrong—maybe we just haven't been paying close enough attention. Arizona State's men and women's swim coach Dorsey Tierney-Walker's comments on Becky Hammon's coaching ascension supports this notion: "Maybe to the outside world it looks groundbreaking. But from everything I've learned about her online, her path is no different, really, than the path a lot of us" took.
Tell us more, Dorsey! Whisper sweet nothings of gender equality hopefulness into our eager, cupped ears:
"Maybe that's my ego, but I don't know that I've ever felt overlooked or disrespected because of my gender. As a matter of fact, it's kind of been the opposite. I consider myself more of a teacher than anything, and when you think about it, a lot of elementary school and high school teachers are women, so I think boys grow up comfortable with that dynamic."
Thank you for the fortitude, dear women of the athletic realm. You have indeed reinvigorated us during these dark and trying days.