Sports Illustrated Twitter
Zoom! What was that? Oh, just the 70 m.p.h. pitch that's still ringing in our ears. "Remember her name," reads the Sport's Illustrated cover featuring Mo'ne Davis, a 13-year-old to be reckoned with. 
When I was 13, I played sports. But not like this girl. This girl blazes and shines.
Alhough her team, the Mid-Atlantic Region Taney Dragons, was eliminated from the Little League World Series yesterday, the Mo'ne Davis train is hardly about to roll out of our minds; she is the first person of any race or gender to ever be published on the cover of Sport's Illustrated as a Little League all-star.
And we're pretty sure this isn't the last time you'll hear her roar and whistle through the station.
In honor of her historic cover, we thought we'd share some other covers with women of color who made history by gracing national magazines:
Dorothy Dandridge, Life magazine, 1954
The beautiful Dorothy Dandridge, who starred in the movie musical Carmen Jones, broke barriers with her Life Magazine cover. In a time when so many walls for black women remained unscaled, Dandridge shared her elegance with the masses.
Naomi Sims on the cover of Women's Home Journal, 1968
Considered to be the first black supermodel, Naomi Sims rose to stardom after modeling for an AT&T campaign before posing for fashion magazines such as Vogue, Cosmopolitan and Harper's Bazaar. Dandridge was the first black woman on the cover of Life magazine, but Sims was the first black model to be on the cover.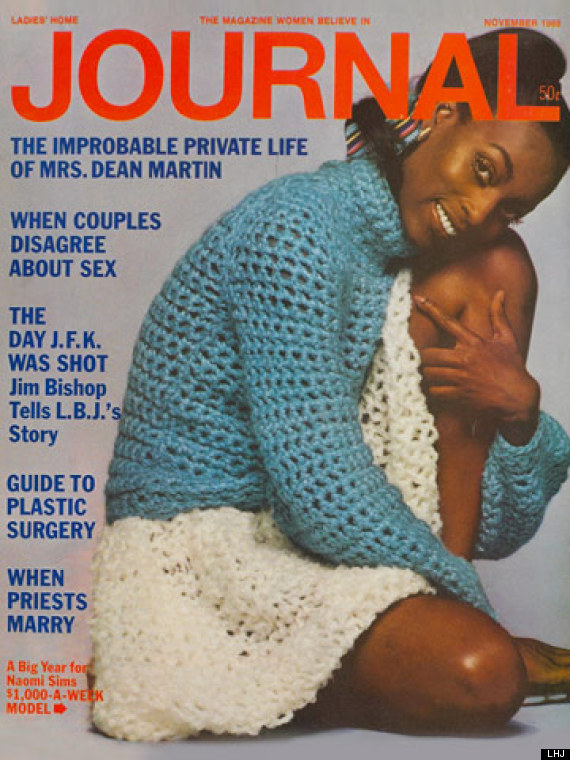 Donyale Luna, Harper's Bazaar, 1965; Vogue, 1966
Donyale was 18 and clad in a school girl's uniform strolling the streets of Detroit when photographer David McCabe spotted her and invited her to New York. Rumor has it that everyone was so blown away by her beauty, the Harper's staff immediately had her sketched and the drawing ran as the cover, the first ever to feature a black woman. (The fact that she looks like an "exotic" white woman is another, very disconcerting matter entirely.) Luna appeared on the cover of British Vogue less than a year later. (The fact that her mouth and lips are hidden is another, very disconcerting matter entirely.)
Sadly, Luna was at the epicenter of the swinging sixties and was devoured by debauchery; she died of a heroine overdose in 1979.
Beverly Johnson, American Vogue, 1974
"You mean there's never been a woman of color on the cover of Vogue magazine? Are you kidding me? We're in the 1970s." That was Beverly Johnson's reaction to her unknowingly groundbreaking spread. (Kinda makes you reexamine our progress, don't it?) Said Johnson:
I put my clothes on as fast as I could and ran blocks to the nearest kiosk, at Forty-eighth Street and Lexington Avenue. There it was, and it was gorgeous—by which I mean it represented me in a way I wanted to be seen: natural, not too trendy, friendly. I couldn't believe it! People were lining up to buy their morning paper, and I got in line. When I got to the cashier with the magazine in my hand, I realized I had left my money at home. 

'This is me, this is me!' I exclaimed.

The cashier gave me a New York look. 'Pay up, sweetheart.'

I promised I'd return with the money.

'Honey,' he said, 'if that was really you, you'd be able to afford the magazine.'

I had to put it back. 

I used to have a copy next to my bed. I'd wake up in the middle of the night, turn the lights on, and look to see if me on the cover was true or not. When I found that it was, I turned off the lights and could go back to sleep. — As told to William Norwich