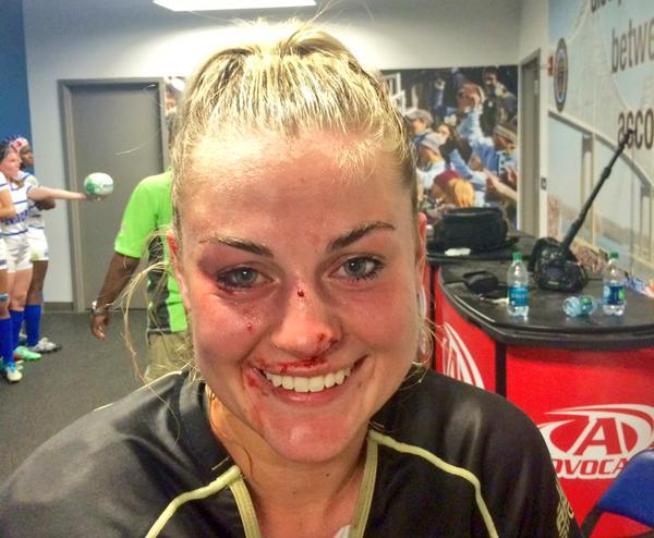 (Image: Twitter)
Rugby player Georgia Page of Lindenwold University in Missouri made an impression. After a match on Thursday, Page's nose broke after the game's first tackle, which ended with blood flowing all over her face. She continued to play with two major tackles.
Page became an internet sensation after sports networks blew the story and dubbed her the "Rugby War Goddess." And while Page is ecstatic with the media attention, she later commented that it's unfortunate that women's rugby isn't getting enough coverage by sports networks. "It's kind of sad. I hope that it's a good promoter for women's rugby," Page said in an interview with BuzzFeed News. "I hope that it does empower girls to want to play rugby."
While other headlines written about her are pretty demeaning (and certainly aren't helping the media's gender gap), she inspired her team and girls across the globe, and that's a step up.