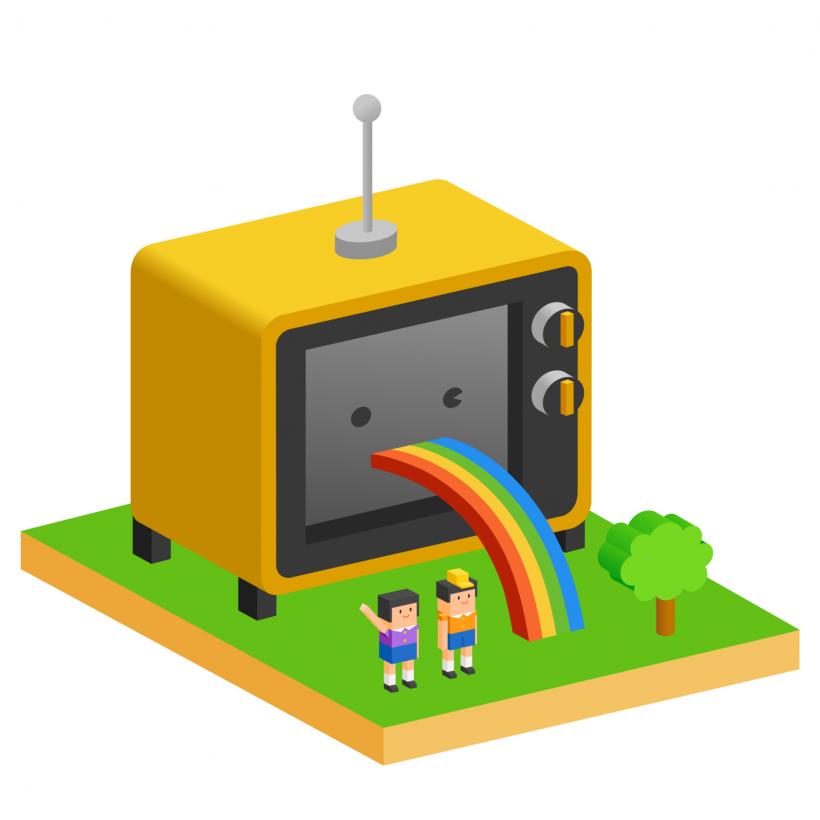 Thinkstock
Don't get me wrong. I could watch Sex And The City reruns all day. I'm not even going to act like I'm embarrassed about it. Give me all the Mad Men, Game Of Thrones, Girls-level straight-people, implied PIV (penis-in-vagina) TV sex because I eat that shit up.
I have no shame.
But sometimes there are moments when I've already watched the first two seasons of Orange Is The New Black from start to finish three times, seen almost every episode of The Real L Word twice already and I just cannot deal with Hannah and Adam's bullshit or the on-again, off-again Carrie and Big saga (so I'm emotionally invested, sue me). There aren't a lot of other TV options for when you just want to watch some really lesbionic programming, and I really don't need another web series about four straight girlfriends "just trying to make it in L.A." and maybe ask out the cute Starbucks barista guy one day.
Not that there's anything wrong with that—I don't have a problem with straight web series, but sometimes I want to watch some super queer TV with super queer characters doing super queer things, but there hasn't always been much to choose from in the way of multidimensional, true-to-life lesbian TV, let alone a selection of progressive, queer web series.
But behold!
The "summer of the lesbian web series" (all hail Bitch) is upon us, and it has completely changed the landscape. And the landscape is amazing now. There are an abundance of lesbian web series to choose from thanks to the onslaught that flooded the Internet this past summer. The Internet is so gay right now. It's a great time to be alive.
You don't have to be a lesbian to totally geek out over these. Fall TV hasn't started yet so what else are you even watching right now? I'm just going to go ahead and say it's probably not as good and won't fill the gaping void in your life like the following list. Get thee to the Internet immediately to check out the highlights of queer summer programming:
K&A follows an adorable, though slightly co-dependent pair of best friends, one straight and one queer, who learn that lesbians can indeed contract the herp (and other non-STD related life lessons).
​A group of queer women are brought together by—gasp!—an iPhone app. It's not new this summer, but it's still worth watching for the ever eclectic and hip sunglasses-and-beanie pairings.
The series follows a diverse and incredibly good-looking cast of eight queer characters living in Oakland, California as their various stories and lives intersect. Dramedy!
Easy Abby
So. Much. Butt-grabbing. Easy Abby is the anti-rom-com rom-com you get when you cleverly cross "awkward" and "sexy".
This award-winning super-sweet series focuses on the relationship between a single dad and his newly out teenage daughter. 
Two best friends set out on a mission to make a fake sex tape together, and everything just kind of blows up after that in the most hilarious way possible.
This Tribeca N.O.W. featured series is like Broad City except with awesome lesbian make-out scenes. And drugs.