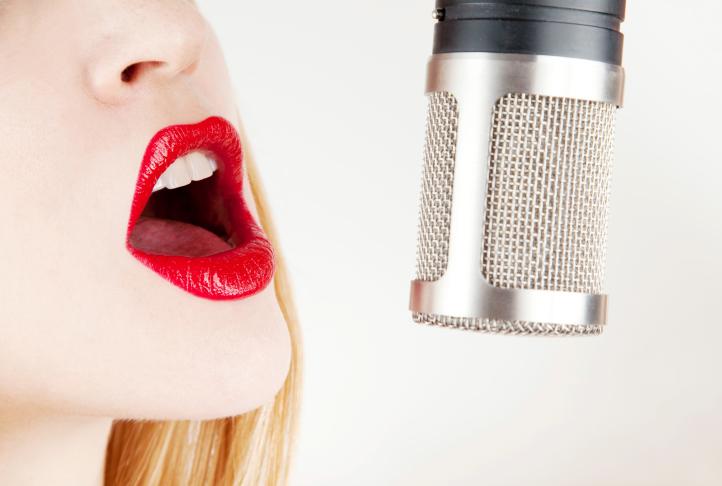 Credit: ThinkStock
Haven't you always dreamed of being a singing sensation for the most prolific free porn site?

Well, one of you bitches must have wished upon a lucky star (OK . . . it was me) because Pornhub is launching a record label. And—it gets better—Pornhub is holding a massive talent contest to find the perfect Pornhub theme. Best of all? Boy bands and teen pop stars are not allowed. Woohoo! Step aside, non-adults with innocently conflicted notions of sexuality. Time to let the big kids play. 
Jokes aside, this could be amazing exposure for musicians. Pornhub is offering to produce the music video and promote the song, which could be invaluable for a small-time gig. The songs don't necessarily have to be pornographic—just "mature," as Vice President Corey Price explained. The contest will continue to accept entries until November 30. 
What We'd Love To See
Yes. These are all well-established artists who don't need publicity, but can't a girl dream about her choice faves for a Pornhub anthem?

1. Christina Aguilera: "Get Mine, Get Yours" 


Ahhh, the ultimate fuck buddy anthem. Christina's awesome voice captures the holy beast of lust, and could be perfectly lended to porn. 

Choice lyric: "If you can handle the fact that what we have has got to be commitment free, then we can keep this undercover lovin' comin', hittin' underneath the sheets." 

2. Kesha: "Cannibal"


Because, the "man-eater" metaphor works for scorned lovers and people with weird fetishes. Perfect for porn. 

Choice lyric: "I have a heart I swear I do, but just not baby when it comes to you. I get so hungry when you say you love me."

3. Red Hot Chili Peppers: "Suck My Kiss" 


Awww, he just wants a kiss. It's so roman—WAIT A SECOND! 

Choice lyric: "Kiss me please pervert me."

4. Billy Idol: "Rebel Yell"


If you are a horntastic sex beastess (or fantasize about meeting one), this tune honors your mythological spirit. Good for you. Good for leading lady porn stars. 

Choice lyric: "She don't like slavery, she won't sit and beg. But when I'm tired and lonely she sees me to bed."

5. Soho Dolls: "Stripper"

​
This is sung by a woman. If it weren't, it would be weird. Instead, it's sexy while simultaneously mocking. You know, for those porn lovers with a sense of humor. 

Choice lyric: "Tease the crowd, please the crowd. I'm boiling I want you to see me now." 

Or, you know, an unknown rising artist could score this Pornhub-Idol-tastic singing honor. That would be cool, too.