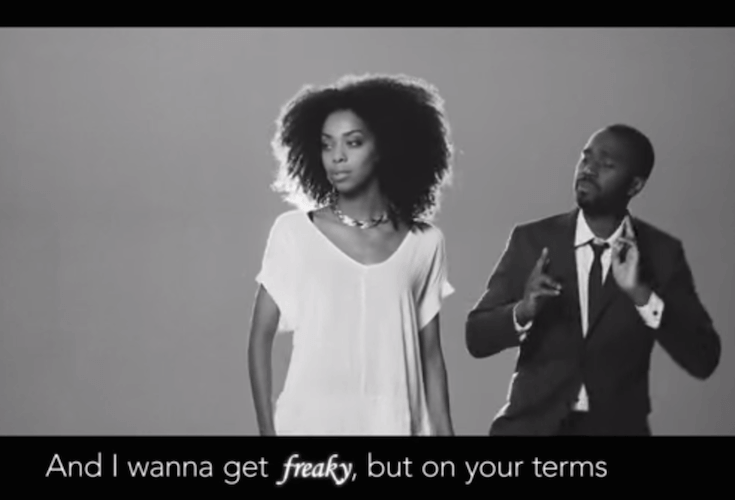 If you're a progressive human being who believes in respectful gender equity, "Sexually Enlightened R&B" is your new baby-makin' jam (that is, if motherhood's for you . . . which it definitely doesn't have to be!). 

The College Humor parody song and music video is sung from the perspective of a man to his lady love. And instead of including lines like, "I hate these blurred lines, I know you want it," it includes lyrics about going down on one another (reciprocity, baby!) and the importance of treating a woman "sociopolitically right." Hot!

How sad that a parody song is seemingly the only one in music with this positive message. It's no secret that many mainstream songs sexually objectify women, and though you probably don't need examples, here are a few: "Monster" by Kanye West and co., "Honky Tonk Badonkadonk" by Trace Adkins, and the quintessential pop example "Dirrty" by Christina Aguilera (though I believe she was "Xtina" at the time). Even bold babe Jennifer Lopez fist pumps to the beat of co-dependence. 
What better way to cleanse yourself of this objectifying garbage than by rocking out—respectfully—to this gem instead. Because as everyone knows, gender equality is totally sexy.