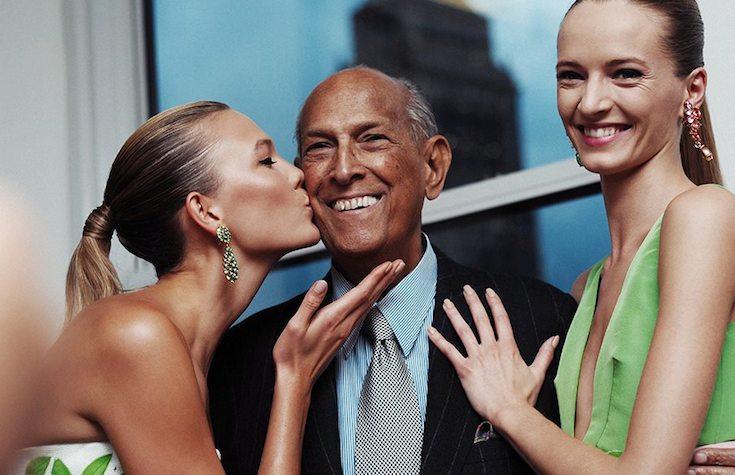 Ladies love Oscar, for all the right reasons. Courtesy of, Facebook
In the fashion industry, the mention of a big name—like Donna Karan, Michael Kors and even Vera Wang—typically evokes the brand as a whole, rather than the disposition of the designer.
But for Oscar de la Renta, the brand and the man came hand-in-hand. Sadly the style sphere lost this great man yesterday at age 82, following a battle with cancer. But it's not just the well-heeled fashionista set who mourns; his steady stream of philanthropic efforts and his legacy of female empowerment (not to mention his utterly debonair demeanor) leaves just about everyone, straight-up sad. 


Let's start with what de la Renta was best known for: clothes. Daring, decadent, clothes, clothes, clothes. De la Renta was born in 1932 to a middle class family in the
Dominican Republic
; believe it or not he first left home at 18 to study abstract painting at the Academy of San Fernando in Madrid at age 18.
The talents of de la Renta were quickly cross-pollinated with fashion when he began an apprenticeship (as an illustrator) under ultra-prestigious Spanish designer
Cristobel Balenciaga
—who excelled in women's couture. Prestigious as it was, this was just beginning; de la Renta would go on to make his name synonymous with the haute couture fashion scene in many ways (including
designing 
gowns
under Elizabeth Arden) before perfecting and launching his own brand in 1965: Oscar de la Renta. 
And since its launch in 2006, many couture craving fans have swooned over de la Renta's 
bridal collection
. Like his red carpet-burnin' worthy gowns before, the each bride's dress evoked glamor and sophistication; his creations breath-catching and beautiful without being ostentatious. Fancy, but not, you know,
too
much.
As Goldilocks would say, de la Renta was "juuuust right!" 
Over the course of his 60-year career, de la Renta also had the honor of dressing droves of mighty women from politicians to pop stars including: Nancy Reagan, Hillary Clinton, Jackie Kennedy, Sarah Jessica Parker, Amal Alamuddin and just about everyone else too. 
And while his show-stealing dresses are what often springs to mind, de la Renta also launched a perfume and home line. So, you know, you can at least smell like the red carpet. 
Philanthropist & Feminist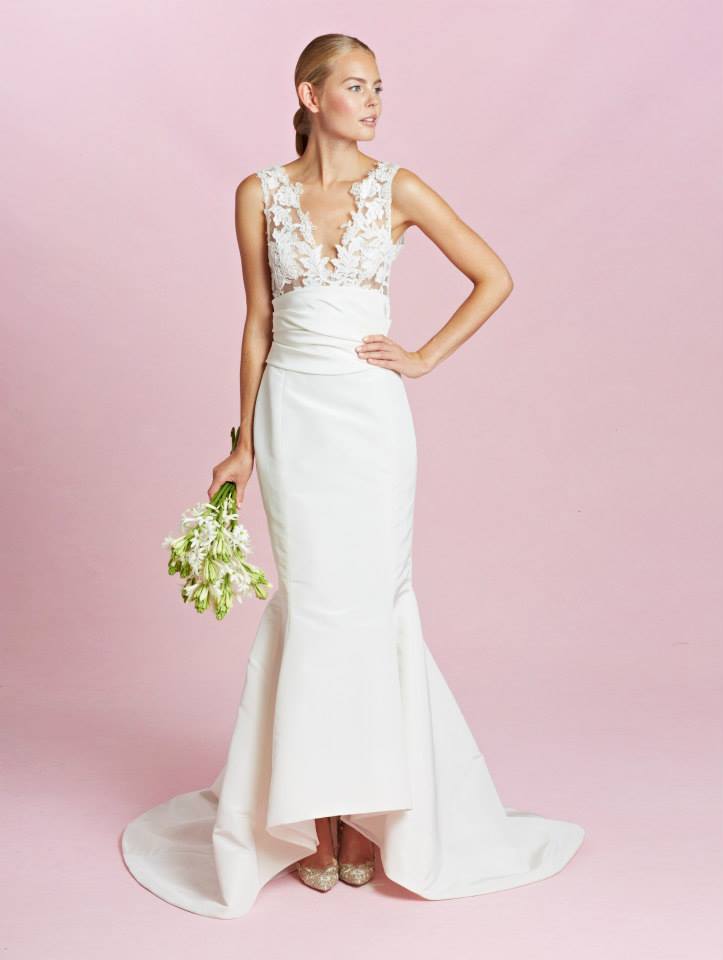 Alright, de la Renta began his career about 60 years ago; let's compare that to the issues women were facing then to now. Oh, lucky you! Actually, you don't even have to because de la Renta summed it up quite cheekily in 2011: 

"When I started, the woman went to the store to buy a dress. She saw it in pink and red, and then she remembered that the husband, who is probably going to pay for it, loves it in pink. So she buys the pink. Today, the same woman goes to the store and remembers the husband likes the pink, and she buys the red."

Feminism has manifested itself in all kinds of forms since the beginning of de la Renta's career, but he consistently pledged allegiance to women. In 2013, de la Renta made a bold statement about progress: 

"It's unbelievably extraordinary to remember that when I came to New York, it was a time when women couldn't wear a pair of pants to a restaurant. What women have achieved in the last 50 years, I wish men would have achieved in the last 100. I'm sorry to say it, but we're really stupid." 

His lauded respect and admiration for women was palpably evident in both his outspoken words and dogged adherence to female preferences in his design. Those who knew him personally, describe him as "an incredible gentleman" (Tommy Hilfiger) and "a visionary creator" (Sheila McKain-Wade). 

And it wasn't just women de la Renta adored, he also had a generous heart for humanity. The riches earned by de la Renta did not eclipse his memories home; Not only has de la Renta worked alongside Julio Iglesias to open Punta Cana Resort & Club to bolster tourism to the Dominican Republic, but he also founded an orphanage and daycare center—Casa del Niño—following the adoption of his son. 

We lost a good man today. And a sharp dresser. And that's two blows we could have done without.