A couple beyond a steamed shower door . . . two men locked in an almost-kiss . . . a hand caressing a derriere resembling a sexy lunar landscape . . . a black-gloved, leather-clad lovely . . . a pregnant beauty firmly grasping a handful of her husband . . . two nude, tattooed sepia creatures . . . the arousal and anticipation of a dog collar about to be clasped.
The next Fifty Shades of Grey? No. It's the work of a dynamic duo Constance and Eric (C&E), who have raised the art of boudoir photography to another dimension. This lovely New York City-based pair have made a cottage industry of taking artful, explicit pictures of couples making love.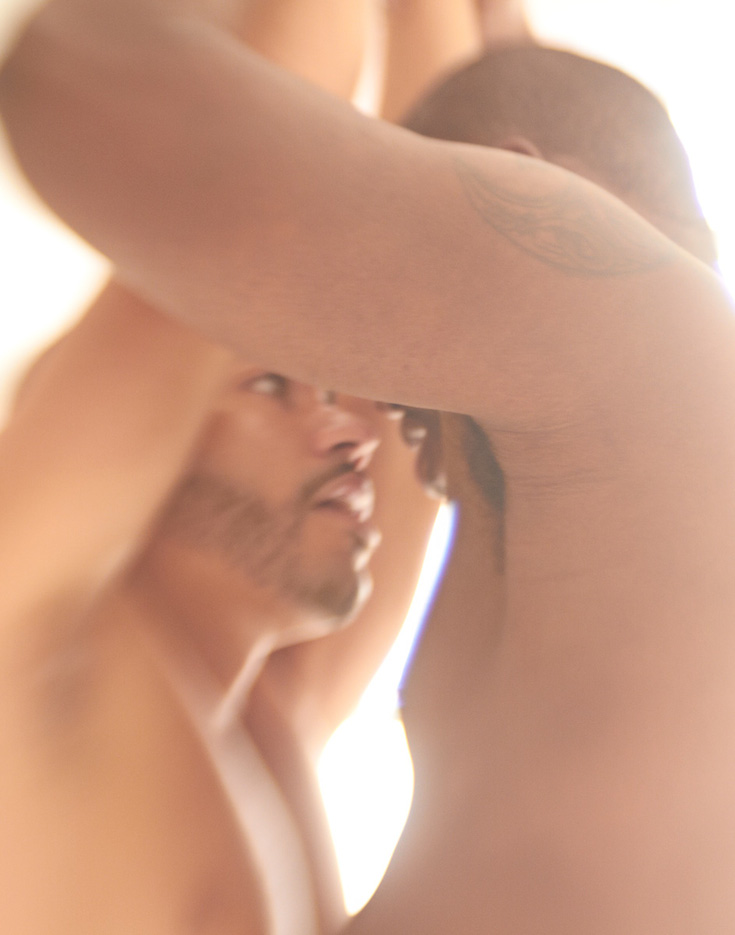 Constance and Eric's stunning Couples Intimate Portrait Sessions began six years ago. "The idea just sort of found us!" admitted Constance, a dark-haired, big-eyed beauty. "The first thing Eric and I ever shot together was a collaborative art project which photographically abstracted erotic acts."
After a handful of shoots of a sensual nature, the pair received a call asking what they charged for a private, couples shoot. "It turns out we had a talent for making people feel comfortable in vulnerable situations," smiled Eric, a trim, handsome man with a cleanly-shaved head. "One thing led to another, and here we are."
"It's ironic," added Constance. "Previously, we both did photography that had nothing to do with sex. It's almost as though this niche was patiently waiting for us to find it."
Why immortalize lovemaking on a glossy (or matte) paper? It varies from couple to couple. A common takeaway for their clients, the duet speculates, is empowerment — a sense of accomplishment from having the courage to participate in such a shoot.
"We love our work," Eric said, "because it makes people feel good. On several occasions, we've actually seen people cry when they looked at their pictures. It's a pleasure to deliver images to our clients which show them how beautiful they are. For us, it's the difference between a job and a passion."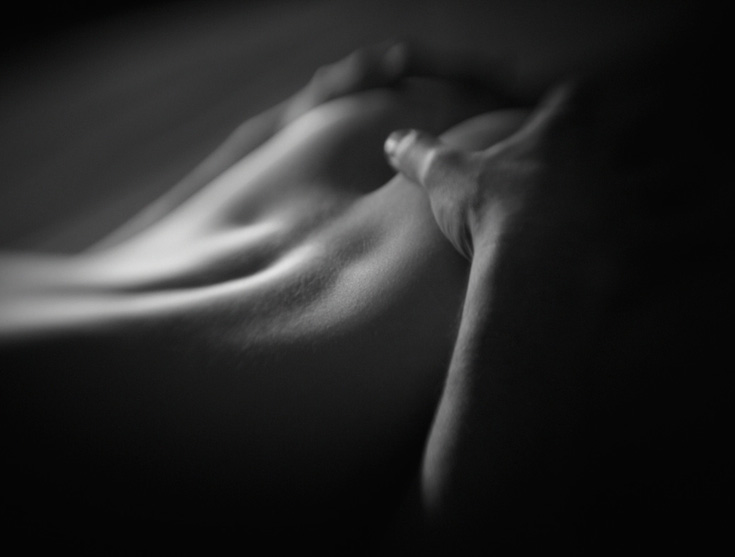 In the past, Eric tested a variety of employment opportunities, from factories to restaurants, in his native New Jersey, while Constance tended bar in her southern Louisiana home. Both consider themselves fortunate to have found their calling. "For two people who are stifled by monotony, we couldn't have picked a better profession," laughed Constance. "Every day is exciting and different."
C&E's client base is as varied as the luxurious images they create. "The reasons people come to us are different: anniversary celebrations, simple exhibitionist curiosity, even victory over battles with cancer," Eric listed. "The 'whys' are as multifaceted as human sexuality itself."
A typical shoot can take place in a hotel suite, in a client's a home or in a studio. "There's a lot of conversation beforehand," Constance explained. "Giggling, music, sometimes wine, then we begin. Since no two shoots are the same, our most utilized tool is creative flexibility based on our knowledge and experience. We are literally cool with anything!"
Eric added, "Getting into robes before we shoot helps. We just try to be genuine and honest and ask a lot of questions." 
They empathize with the nervousness couples might feel, and, in the end, do what every good relationship does: communicate.
After countless intimate photo sessions, Constance and Eric admit that their favorite shoot was probably their first time photographing explicit sex. "We found the couple by total luck," Constance recalled. "Like us, they were also wife and husband art collaborators. They really got what we were trying to do and were extremely relaxed." Their healthy attitude calmed C&E's first-time jitters enough for them to shine.
Eric admitted, "If the shoot didn't go as well as it did, our work would have remained just an experimentation and a minor footnote in our personal history."
Instead, C&E are quietly changing the erotic landscape, one couple at a time. (Although groups and singles also engage their services.) Eventually, their exemplary work caught the eye of several agencies and private companies and they soon found themselves accepting commissioned advertising work. Sex toys never looked so good behind their skilled, sensitive lens! Even a pile of purple rope looks exquisite with their keen vision. 
Said Constance, "Now we've finally found our perfect trifecta: fine art, intimate portraiture, and commercial work, all within the context of our sex-positive philosophy. We are two incredibly fortunate, happy people [who] are excited to have the opportunity to share our passion for sexual acceptance with the world."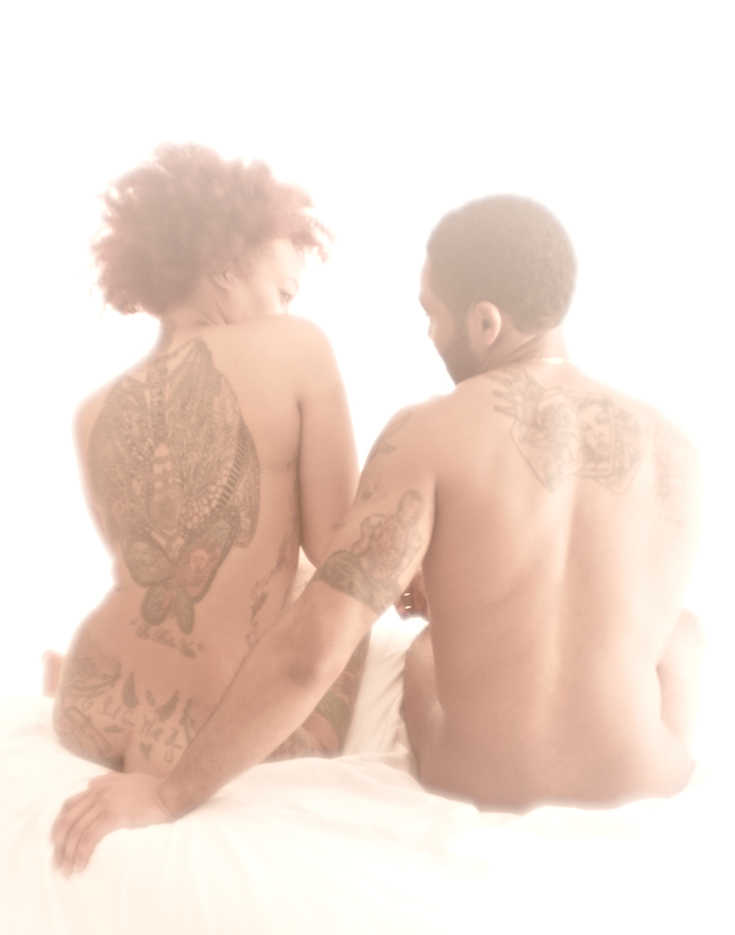 It takes a special bond to work together day in and day out, yet still keep a relationship fresh. To maintain a strong work-personal dynamic, Eric contended, "We laugh, we cry, we argue, we keep each other sane. All relationships are just struggles to know yourself well enough to get the privilege of spending time with the person you love."
Constance added, "If it weren't for our relationship, our work wouldn't exist."
Lucky us; the world is a much sexier, sassier, honest place because of it!