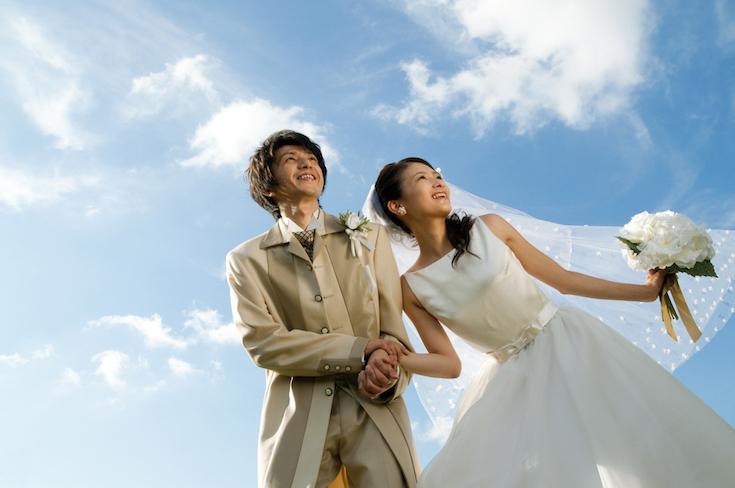 We all love a summer wedding. While it's an honor to be included in a couple's special day, there are a few rules guests should bear in mind. Here are tips to ensure you don't commit a faux pas and cause major embarrassment!
Do: READ the invitation. The wedding invitation is meant for the persons to whom it is addressed! If you are a single person and the invitation doesn't have a 'plus guest', do not assume you can bring a friend or a few besties along!  It's embarrassing to be told there is "no room at the inn" when all six of you turn up for the seated dinner.
Do: Remember to turn off your mobile phone or anything else that vibrates during the ceremony. There is nothing more annoying than observing a beautiful, tear-jerking ceremony...only for the loud shrill of "Uptown Funk" to interrupt the vows.
Don't: Tamper with the table seating arrangements. Whether you discover from the plan that 'Trisha Jones', whom you absolutely detest, is seated next to you, or you've spotted an old school friend at another, do not swap the seating cards around! Great effort goes into seating plans for reasons such as separating warring relatives. If guests start moving seating cards to make themselves more comfortable, it can create more hassle than it's worth.
Don't: Confront the ex! It's one of those awkward moments when you haven't seen your ex since your acrimonious split months ago, and there he is standing at the bar. Rather than going up to him and launching into a bitter tirade, hold your tongue and save it for another time. A wedding is not the time and place! Instead, strut your stuff in your hot outfit, mingle with the handsome guests, and show him what he's missing!
Don't: Overindulge at the free bar. Open bars can be a recipe for disaster if abused. Try and pace yourself and don't get so drunk that you lose all inhibitions and throw yourself at the best man. Worse still, don't attempt your best 'twerking' moves on the dancefloor (moves that should be best left in the privacy of your home!)
Do: Think before you speak! We can get a little overwhelmed with emotion, but if unprepared we can let our speech go belly up. Telling risqué stories about the bride's university days or rambling on about that girls' holiday in Mexico will only embarrass her and everyone else. What happens in Mexico stays in Mexico.  
Don't:  Be greedy. You may have been up since 6am to get your hair done and it has been a long day, but when a buffet is served at the reception, don't pile your plate sky-high with food! Be courteous of those who have yet to eat and do not rush up for seconds the minute you've devoured your chicken. Also, refrain from asking for a doggie bag to take home.
Do: Avoid gossiping about people or complaining at the reception. It is possible people around you have good ears and would gladly relay this information back to those intended. Any grumbles about the long, boring service, the seasoning in the food, the rubbish DJ, or poor caliber of good-looking men should be kept to yourself.
Don't : Look like a desperate singleton! While there is nothing wrong with hoping some luck will rub off from catching the prized bouquet, it's best not to be TOO eager.  When the bride throws her bouquet in the air, do not take off your heels and sprint to catch it, elbowing and knocking everyone else out of the way before ending up in a rugby scrum on the floor. Simply stand in a prime spot and if it falls in your direction, then you can catch it gracefully!