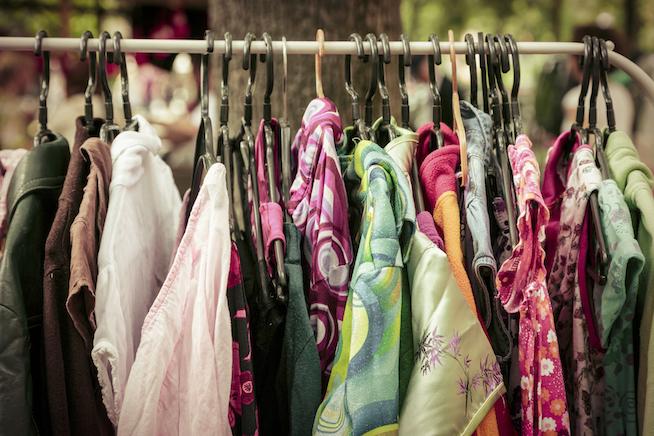 Inspiration is everywhere.
Winona,
I recently gave up reading fashion magazines because I was tired of the body-shaming and insistence that I need to buy a new $3,000 purse every three months. I don't miss the magazines much, except for one thing: I don't know where to find fashion inspiration now. I never bought the exact products featured in the magazines, but I did like seeing trends and creative outfits. Any ideas for me?
Signed,
Uninspired
Dear Uninspired,
Fashion magazines have tons of flaws, many of which you mentioned, but damn if those glossies aren't packed full of pretty, colorful pictures. Seeing all the trends and colors and textures and weird safari themed photo shoots in one place can certainly spark your own creativity, but don't worry, there are tons of other options out there for fashion inspiration. Options with different body types and price points and a refreshing lack of safari themed photoshoots. Praise Jesus!
Here are a few of my go-to sources for style inspiration:
Pinterest
Pinterest is not just for inspirational quotes. It's also a veritable wonderland of fashion inspiration. Browse the fashion category to find outfits, specific pieces of clothing, retro images, DIY sewing projects, and interesting color combinations. While many of the images fall into the classic leggings-boots-plaid equation, there's also a ton of style inspiration of the unique and artistic variety, and many different body types represented. Whether or not you're already active on Pinterest, it's a great tool to find and gather more style inspiration and fill that fashion mag void.
Fashion Blogs/Instagram
The best remedy to an overdose of sulky, airbrushed models? Real women killin' it in the style department. There are so many awesome fashion bloggers and Instagrammers out there. Some of my personal favorites include Wardrobe Oxygen, Fab Glance, Style Bubble, Into Mind, Kingdom of Style, The Militant Baker, and Happily Grey. Ask friends for recommendations (everyone has their own two or three ride-or-die favorite online fashion icons) and utilize that "explore" feature on Instagram to find more inspiration
Street Style
Sure, there are tons of great street style blogs out there, but I'm talkin' REAL, OLD SCHOOL STREET STYLE. The kind of you just go out and see with your eyes. Try to be more aware of people's outfits when you're out and about. Pay attention to changing aesthetics when you travel or hang out with different friend groups. Compliment people who have put together great looks. Ask them where they got certain items or where they find inspiration. Their answers may surprise you.
Vintage Stores
I'm not talking about any old mothball-scented vintage store; I'm talking about those truly fabulous, expertly curated vintage stores. The ones that are usually owned by fabulous older ladies who wear feather boas on weekday afternoons and can tell you a long story about the origin of each and every item in the shop ("Now that dress wouldn't be here today if I hadn't gotten a little flirty with LBJ at a cocktail fundraiser in Dallas.") I challenge you to spend half an hour browsing the racks of a store like this and not leave totally inspired and dedicated to increasing your fabulousness.