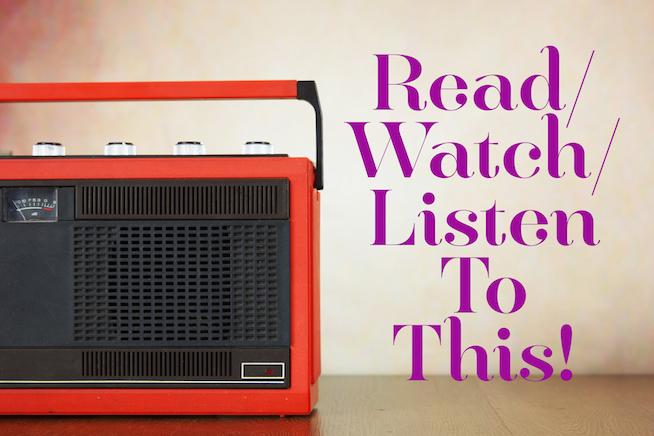 The premise is pretty simple: We each give you one thing to watch, one thing to listen to, and one thing to read over the weekend.
Happy weekend, ravishers!
Boy, do we have some great finds this week. Olympic farting and synth-soaked summer jams — what more could you want?
If your answer was "A longform piece of investigative journalism detailing Nicki Minaj's appearance at a bar mitzvah last year," you've come to the right place.
Read
Jenni:
Revisiting this classic from our dearly departed Grantland. Going Way Too Deep Down the Rabbit Hole With Nicki Minaj's Recent Bar Mitzvah Appearance is the "Frank Sinatra has a cold" of millennial journalism.
Jody:
This was pretty interesting, if not a little unnerving. This could happen to ANY ONE OF US.
Watch
Jenni:
Someone, probably commissioned by God Herself, created a collection of Olympic footage with fart sounds added to them.
Jody: 
SO IN LOVE with Lilith Ai, whom I was just exposed to this week. Beautiful voice. And a hypnotic video to boot.
Listen
Jenni:
A podcast recommendation! I have burned through all but one episode of Cavern of Secrets, a fantastic podcast featuring interviews with rad ladies doing rad stuff. Subjects range from indigenous Canadian throat singers to Carrie Brownstein (the one I've been saving).
Jody:
This is the second time I've written about this track in a week because it is just that good. Get swept away in the sweet, glitchy, summer-soaked guitar pop of Karen Meat and the Computer: