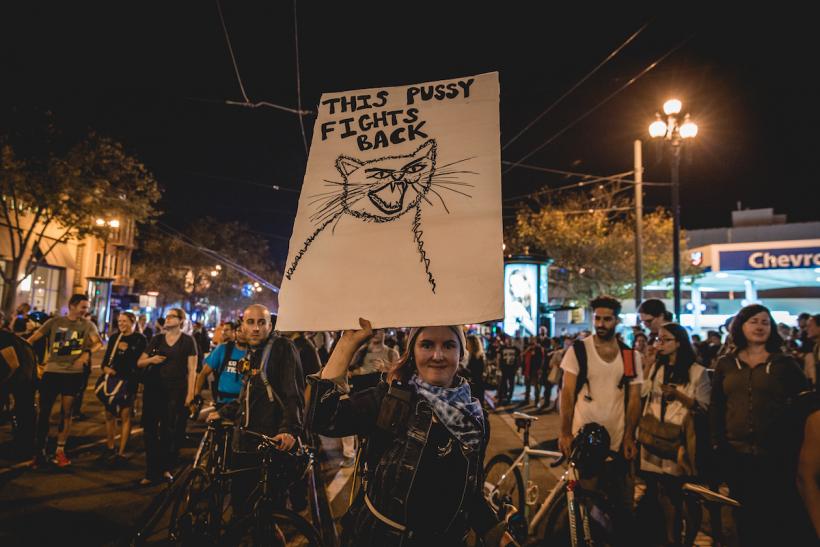 Featured images captured by Kristina Bavreski
"I am here because I embody everything he hates: I'm brown, I'm a woman, and I'm queer," said San Francisco native Elizabeth Blancas at the Donald Trump protest.
More than 2,000 resistant bodies marched in protest of the election on Wednesday, November 10th in San Francisco's Market Street. Women burned sage, men handed out flowers to young girls cheering from the sidewalks with their families, and queer couples held hands, tears in their eyes as they joined the chanting:
Not my president!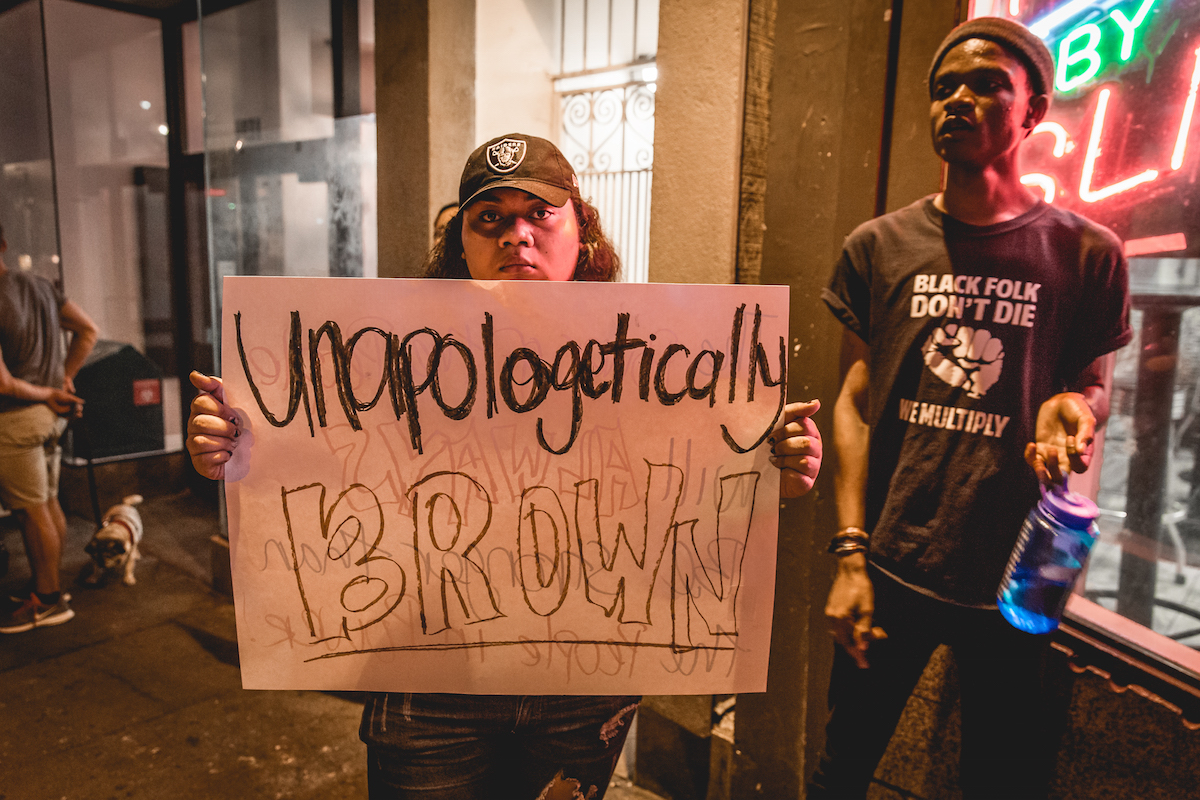 Move Trump, get out the way, get out the way Trump get out the way!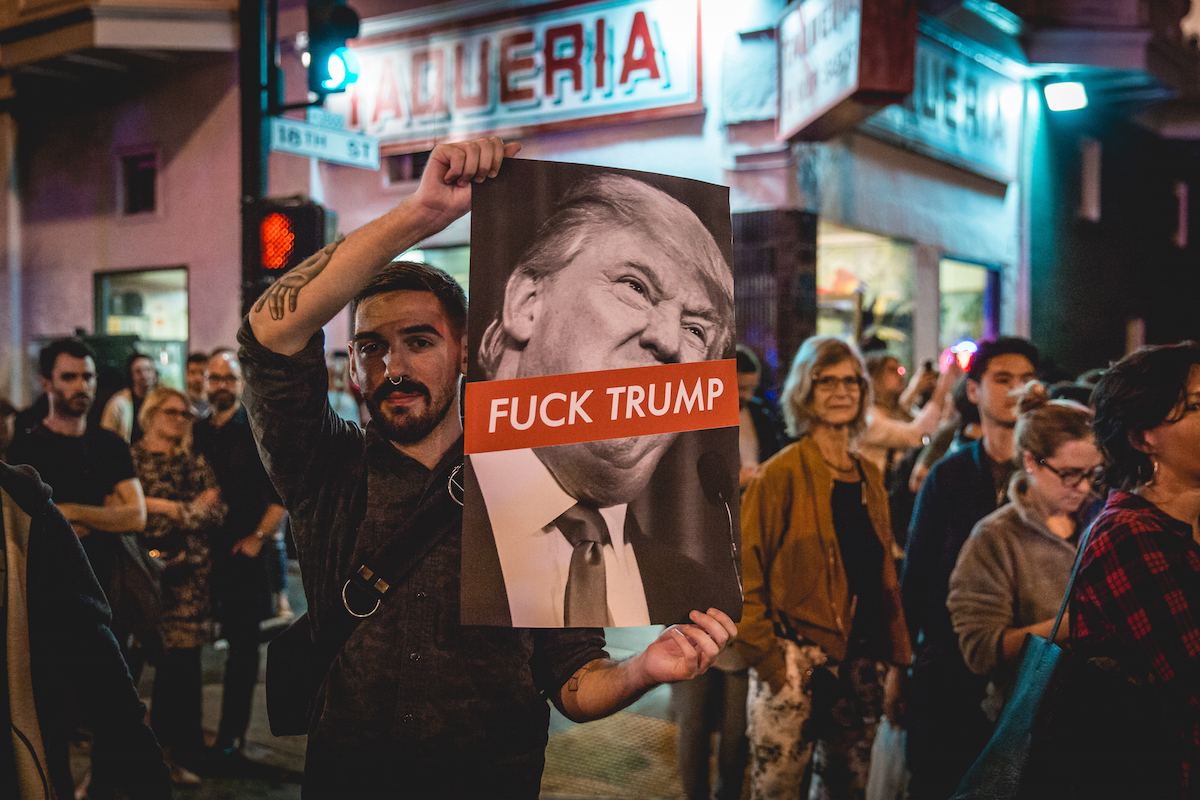 GOP, hands off me!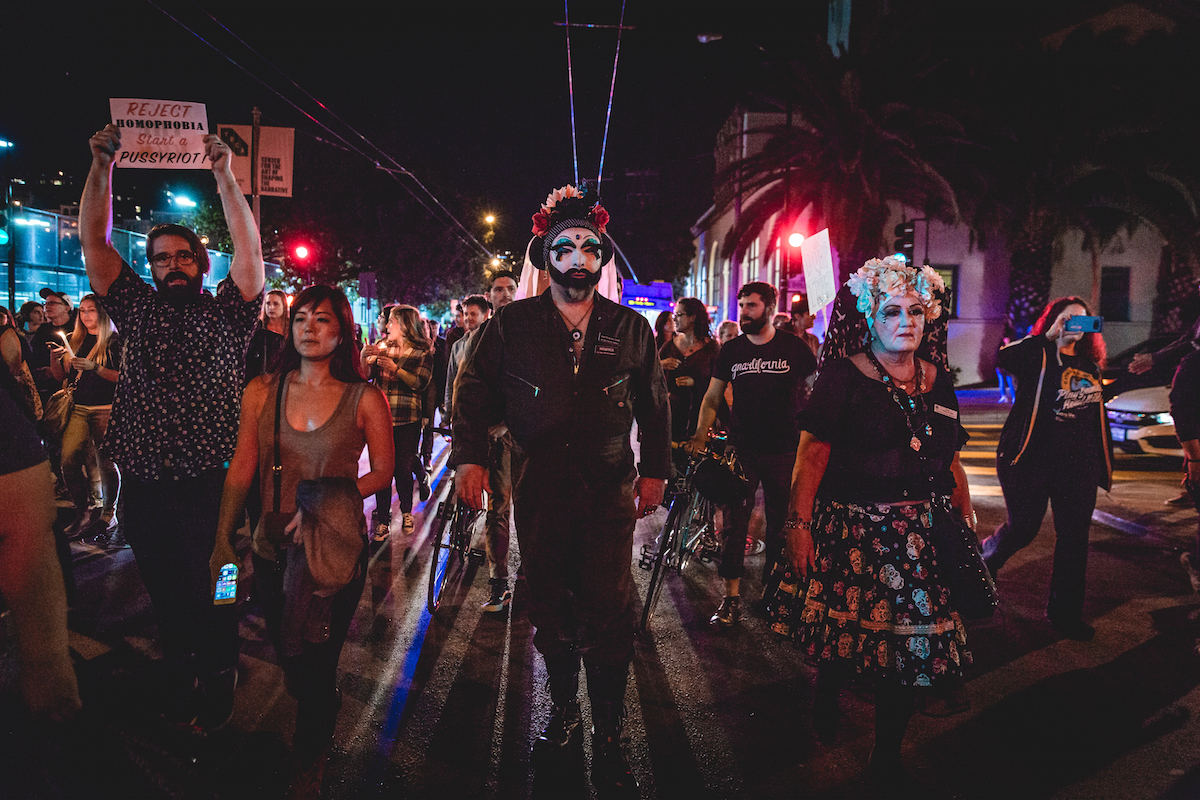 Marching in the crowds, I was reminded of Aaron Cometbus's zine I Wish There Was Something I Could Quit. His zine was set against the backdrop of the Iraq War, and his characters struggled to find a meaningful form of resistance amongst depression and that familiar, hopeless feeling: I can't make change.
One character in the zine goes out nightly to the train tracks and throws bricks at the armament trucks, and the act of hurling each brick is its own form of hope, its own way of not standing idly by as a brutal history unfolds.
"Even if it's futile to fight tanks with rocks, even if it's foolish for one person to fight against an army, still people are going to fight. Still, you have to fight."
Krista Hutchens, a community mental health worker, marched from San Francisco's downtown to the Mission District, waving burning sage in the air. The sage felt less like a hippy relic and more like the burning of a pyre that symbolized the burning down Donald Trump's ideas. She said, "I don't believe that Donald Trump is for families, people of color, and half of this country. This country is divided and I want to be a part of this half and supporting my people."
As the march made its way down 18th Street in the Castro, down San Francisco's historic gay district, people cheered through their windows, waving signs. Protesters asked onlookers to join and many did, while others filmed the event and threw their fists up in solidarity.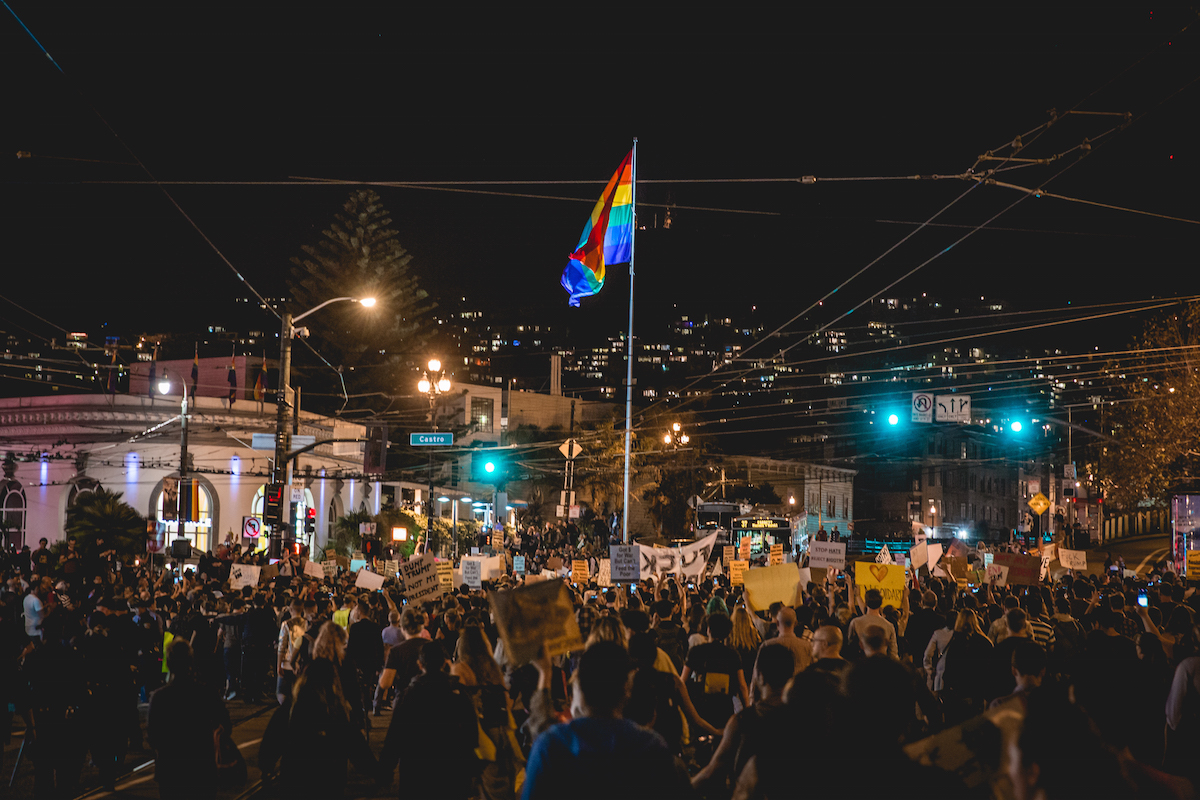 The protest wound through the Mission, a once Latino neighborhood that is now struggling to preserve its identity after becoming a hub for hipster gentrification. Police cars, motorcycles, and foot police followed closeby. Whether this was an intimidation tactic or an effort to increase civilian safety was unclear, but the protesters and the size of the event kept growing.
Even after marching several miles for several hours, the protest was kept alive, and ended up at San Francisco's City Hall.
Ruth Lichtenberger, an executive assistant from Mountain View said, "I'm here because I want to see Trump kicked out of office and I'm outraged by the outcome of this election." This rage was not just that of a "social justice warrior," but from a woman who, like millions of us, is truly afraid of what a Donald Trump future looks like.
On Wednesday, San Francisco joined Oakland, Chicago, New York, and LA — not in what has been perceived as peevishness or whininess. Instead, these protests collectively reflect an America that does not share or support Donald Trump's values. They are defiant offerings that challenge America to do better not because doing better is a luxury, but because, as the poet Audre Lorde once said, "If what we need to dream, to move our spirits most deeply and directly toward and through promise, is discounted as a luxury, then we give up the core —the fountain of our power, our womanness; we give up the future of our worlds."