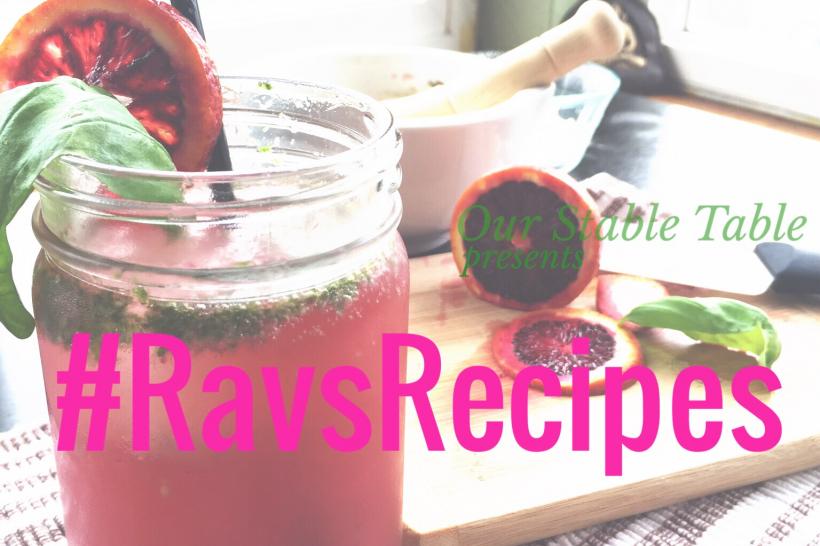 It's been a long week. You deserve this.
Step one: Quality control the rum.
This week was full of unseasonably warm weather. As I was outside enjoying the rare warm February day, I had a sudden urge to drink a mojito.
Okay. That's not entirely true. I had a deep thirst in my soul for sugary, minty, fizzy rum and dear god, I needed it yesterday.
I hurried inside and surveyed my liquor cabinet and refrigerator, because it was Sunday and what else am I going to do?
Pickings were slim. I had just enough light rum for a mid-afternoon cocktail but my fresh mint was not-so-fresh. In fact, it was growing fuzzy stuff.
My eye caught my basil plant soaking up the winter sunshine in the window. I had a couple of blood oranges I picked up at the salvage grocery store for 50 cents. A little freshly-grated ginger root and I was in business.
Roughly 10 minutes later, I was sipping my cocktail and letting the afternoon run away a bit with my favorite Spotify station blasting, while engaging in more kitchen shenanigans.
My husband joined me after our kid went down for his nap and we enjoyed a little moment of This Is Why I Love Cooking in general (and cocktails specifically); you can make something out of whatever you have on hand if you're willing to think outside the oven-shaped box and get a little creative.
And it's OK if creativity isn't your thing, because we live in the modern age and have this wild contraption called The Internet where you can find other people's creativity published for your enjoyment.
Ingredients For A Single Serving (Go ahead and make a double batch, tho):
6 oz sparkling water
2 oz fresh blood orange juice
2 oz light rum
4-5 fresh basil leaves
1 teaspoon sugar
½ teaspoon freshly-grated ginger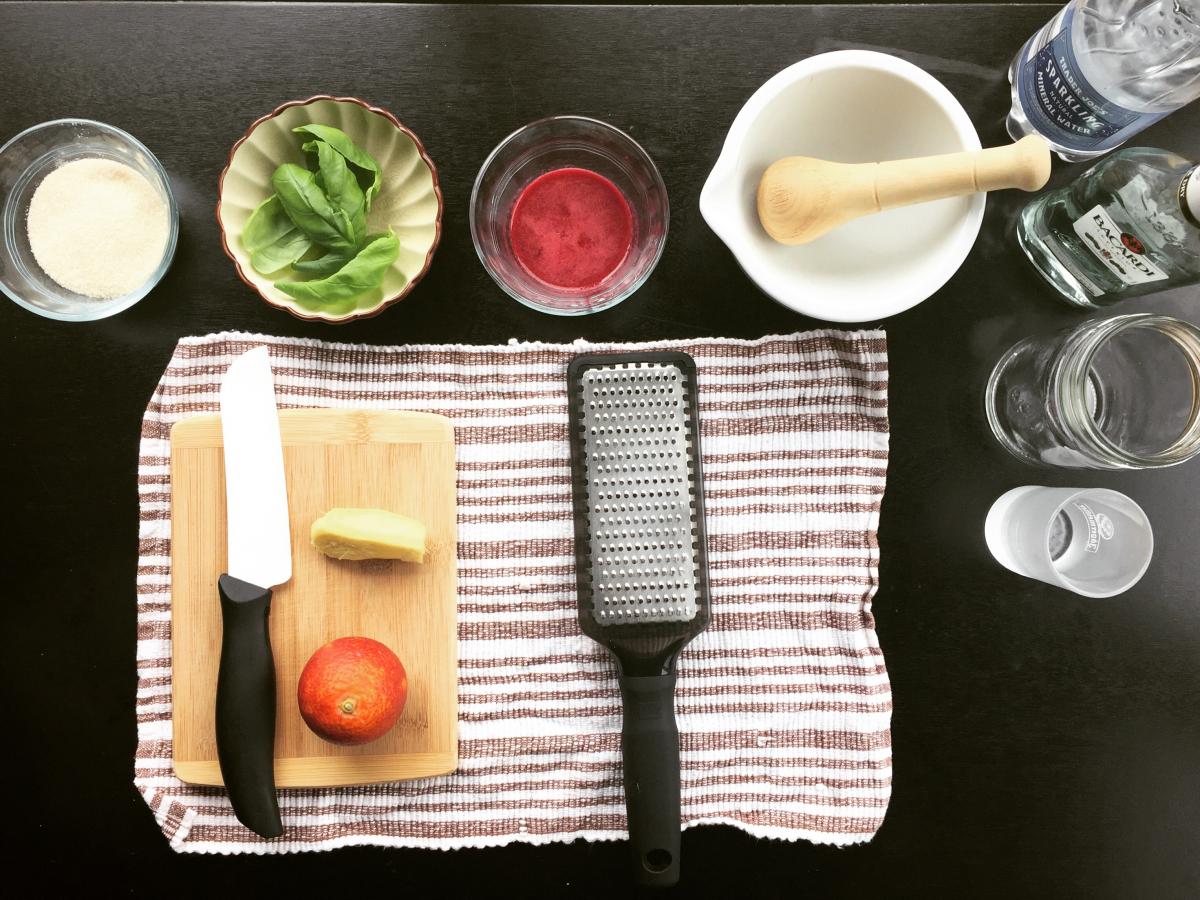 Directions:
Step one: Quality control the rum. You might want to sample a few to make sure you choose just the right one. I suggest adding it to your favorite cola while you work.
Next, juice your blood oranges. Or skip this and buy the juice from the spendy little corner market that sells $8 fair trade chocolate made from cocoa beans harvested purely through meditative thoughts generated by unionized zen monkeys in Thailand. They also sell blood orange juice. You'll find it next to the $15 cashew milk.
Using a mortar and pestle (or the handle of a wooden spoon and a tall glass), muddle the basil, sugar, ginger, and just a dash of the blood orange juice until the basil is broken down into small pieces. Add the rum and swish it around. If you used a mortar and pestle, pour over a glass filled with ice. If you used a glass and wooden spoon handle, add ice to the top. 
Pour sparkling water over the ice and basil muddle and give it a good stir.
Top off the cocktail with the rest of the blood orange juice and garnish with a basil leaf and blood orange slice as this cocktail runs away with your heart. And maybe your afternoon.