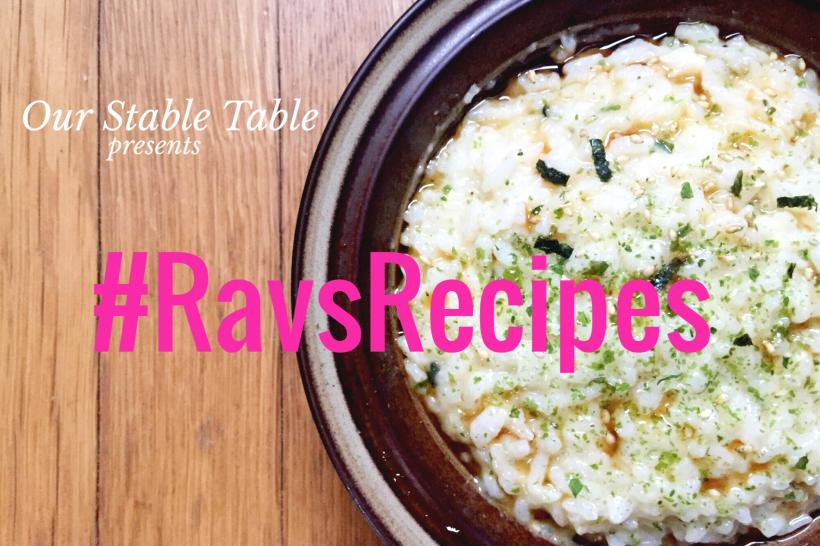 We tried a very new thing, a new recipe that I was aching to make but lacked the confidence to judge its greatness on my own. Image: Our Stable Table.
When it comes to teenagers, I am inept.
What do they like? What do they eat? What do they listen to? What in the world do they actually DO?
Is 10 Things I Hate About You now considered a cool classic, or just old and irrelevant? Am I considered cool, or just old and irrelevant?
So, when my teenage nieces came to visit last month, I carefully lurked their social media accounts, did clandestine recon, slyly asked their parents about interests, scouted out the best local thrift stores and cued up Hulu with six seasons of Project Runway.
As my nieces made themselves at home and slowly let their suitcases expand and explode all ov7er the living room, I received a glorious education about my teenage nieces' ideals and passions.
And here's what I discovered:
I am actually old, but Heath Ledger's beauty is timeless, ageless; and damn, I miss him.

Apparently, wanting Tim Gunn to be your gay dad is a real thing for anyone between the ages of 12-40.

Thrift stores are indeed treasure troves full of objects and clothing and kitsch just waiting to be repurposed.

Anime and Japanese food are the indisputable ways to teenage girls' hearts.
We did plenty of outdoor adventuring, shopping, and mischief-making while they were here. I was continuously impressed by their creativity, style, and willingness to try new things. So, we tried a very new thing, a new recipe that I was aching to make but lacked the confidence to judge its greatness on my own.
Since these teenagers are terrible at faking enjoyment, I handed them each a bowl of this traditional Japanese breakfast before hitting the thrift stores.
Their verdict? YES. And they asked for it every day they were here.
Tamago kake gohan is made with hot sushi rice, an egg, soy sauce, and good dash of furikake (a traditional seaweed and sesame rice seasoning). It is comforting, filling, entirely satisfying, and stays with you for several hours.
This is great fuel for a school day, a sick day, or a day spent hiking — or marathoning Project Runway.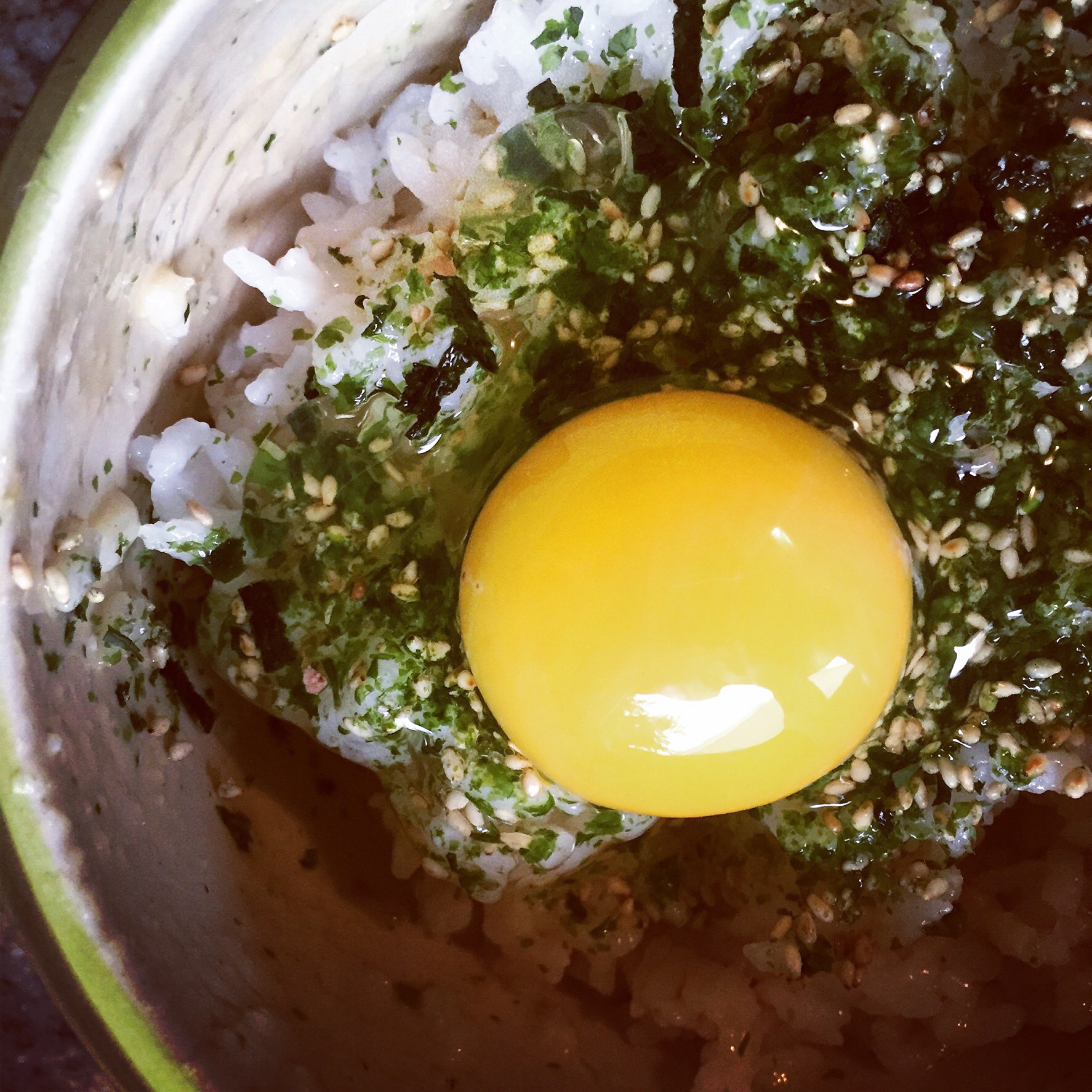 Ingredients:
1 cup prepared sushi rice, hot
1 egg
1 egg yolk (optional)
soy sauce or ponzu
furikake seasoning (or seaweed and sesame seeds)
Directions:
Get your hot rice. (If you're using leftover rice, heat it in your microwave. Be sure to cover it, though.) Measure it or eyeball the serving size — your choice. Choose thoughtfully, just what Tim Gunn would encourage you to do. Place in a bowl.
Crack an egg in a small dish. Make sure you don't have any wayward shells, because there's nothing worse than enjoying a delicious meal and chomping down on an egg shell. I'm shuddering just imagining it.
Create a shallow well in the hot, steamy rice by pressing the back of your spoon into the top of the rice. Pour your shell-free egg into the well, and douse with soy sauce and furikake. Now beat it furiously. Like MJ in 1985. Beat it until everything is creamy and luxurious and light as air — then beat it a little more. If you're feeling adventurous and decadent, add an extra egg yolk during this step.
If you're worried about consuming a raw egg, don't be: The heat from the rice combined with the friction of the stirring cooks the egg.
If you've ever had pasta carbonara, it's the same principle. If you haven't, you should, because it is amazeballs.
Now, go forth. Beat it. Eat it.
But above all else, make it work.