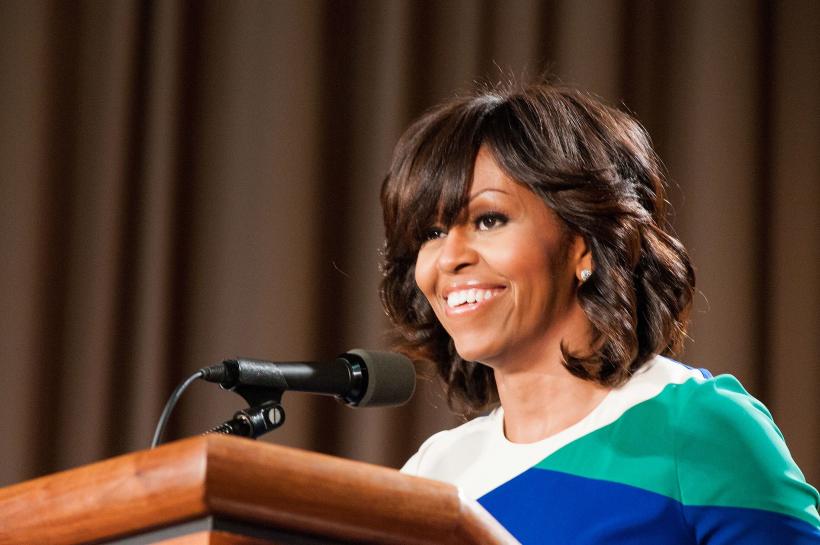 Michelle Obama is writing a book!!!!!!!!
Also, President Obama is too, which is fabulous. (But I really want to read about Michelle, so I'm the most excited about her book.)
The former first couple announced that they have a deal with Penguin Random House to write books about their time in the White House.
You know why I'm more excited about the Michelle book here? I want to hear her perspectives on the past eight years of history. How she made her way down this very strange, very difficult path as a Black woman.
How she managed to be so graceful and composed and elegant, no matter what was going on around her. How she bit her tongue when the world was being awful to her husband, to her children, to her own self. I want to know what was in her mind and if she knew how much so many of us loved her. Still do love her, actually. So much love for Mrs. Obama.
The global rights to the two books are estimated to be about $65 million dollars. Not the the Obamas are going to take that money and buy a private island or coat their house in gold leaf or anything like that. They're planning to donate significant portions of the proceeds to charity. Granted, one of the charities will be the Obama Foundation. Since the mission of their foundation is to promote civic engagement and "develop the next generation of citizens, to shape what it means to an engaged and active citizen in the 21st century," we can be cool with them making sure their book money seeds funding for that, right?
Penguin Random House is also stepping up as part of the deal. They'll be donating a million books to First Book, a Washington, D.C., based charity that provides educational materials to kids in need.
The Obamas don't play. If they're going to do a thing? They do it right. Betcha this was Michelle's idea.
There's no release date yet for the books but you better believe I'm going to pre-order Michelle Obama's book as soon as I can. OK, former POTUS Obama's too. But especially Michelle's.