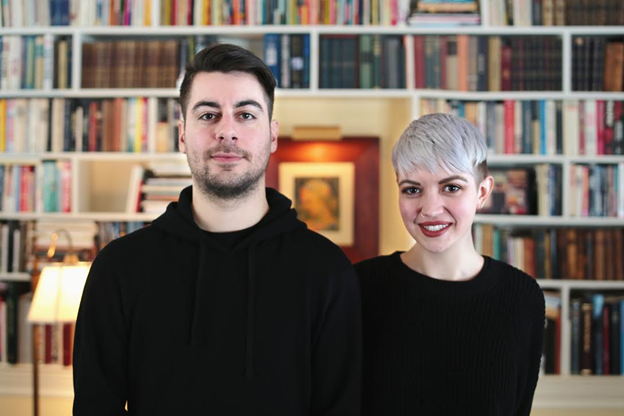 The Garment Project
According to the National Eating Disorders Association, approximately 20 million women in the U.S. are currently struggling with an eating disorder. And where only ten percent of those will receive treatment for their illness, which can cost up to $30,000 per month, those who do complete an inpatient program will face further obstacles as they transition back into their everyday life at home.
Erin Drischler knows firsthand what it's like to live with, undergo treatment for, and recover from an eating disorder. With the hopes of empowering women, post-treatment, Erin founded The Garment Project alongside her partner (in business and life), Jordan Tomb.
"Recovery is possible for everyone. A few years ago, I could not say that sentence out loud, let alone believe it true for myself. I am now living a life free of the eating disordered thoughts and rules that once consumed me."
The Garment Project is a Pittsburgh-based, non-profit organization that aims to support women in eating disorder recovery by providing them with: "new, size-less clothing, individualized for their healthy bodies and lifestyles." It is Erin and Jordan's hope that having some new outfits to wear will help clients stay focused on their recovery.
Following her own treatment, Erin found it challenging to face her clothes-filled closet. The twenty-seven-year-old revealed what happened on The Garment Project's website: "After about a decade into my eating disorder, I could start to pinpoint things that were keeping me sick. Every time I would go through treatment, I would lose all sense of self since my core beliefs about food and life were being stripped from me. After months of hard work, I would return home to a closet full of clothes that at one point filled me with such (false) confidence; I would find myself unconsciously striving to fit back into them." Recognizing the triggering effects of her own wardrobe was an important step for Erin in her recovery, and she had a strong sense that other women were feeling the same way.
So she and Jordan began talking. With Jordan's skills in videography and Erin's experience in retail, they were an ideal duo to bring the unique service to those recovering from eating disorders. Erin told Ravishly: "I have worked in retail for the past decade and have always been interested in fashion. Jordan is a freelance videographer. Our careers have given us knowledge and experience that helped us to create something innovative and truly necessary." And, after many conversations, the couple began to put the wheels in motion.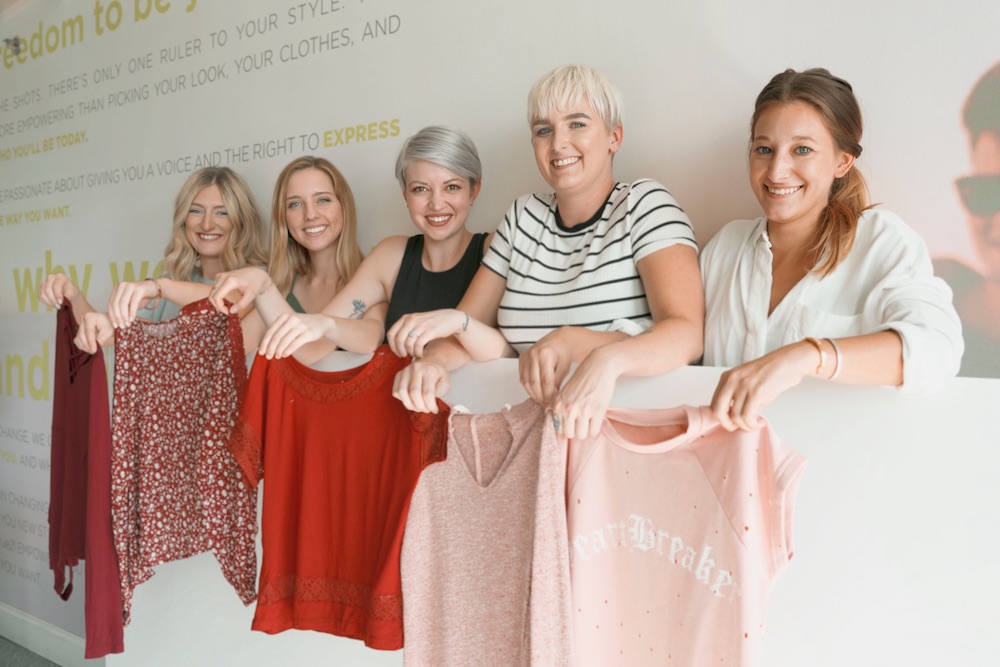 Today, The Garment Project partners with treatment centers across the U.S. Here's how the service works: when a woman is at a point in her recovery where Garment's service would be helpful to her, her treatment team gets in touch. They provide specific information on style, personality, and measurement details. The team at Garment then create a unique shopping site especially for her. From there, the client selects items she likes best and has them shipped directly to her.
The clothes are size-less (without tags) and are brand new. All shipping and returning costs are covered by the organization.
Erin is grateful to the businesses that are onboard so far. She told Ravishly: "There are so many retailers that are acting philanthropically with their items after a certain season has passed, when items have gone on sale, etc. Garment has been fortunate enough to be in contact with incredibly generous people at both national retailers as well as smaller boutique shops."  Variety in style is important, as is being able to offer an array of size options, since "Eating disorders do not target certain body types."
Erin made a full recovery from her eating disorder and along with Jordan, The Garment Project team, and all the retailers who volunteer and donate items, she hopes to help others do the same. She said: "Recovery is possible for everyone. A few years ago, I could not say that sentence out loud, let alone believe it true for myself. I am now living a life free of the eating disordered thoughts and rules that once consumed me. Although each person has a different story and struggle, it is truly possible to live a fully recovered life, free from your eating disorder." 
Erin Drischler and Jordan Tomb are doing amazing work at The Garment Project. Their vision and dedication to make a positive difference is truly admirable, and we're honored to feature them as this month's Lovers & Fighters here at Ravishly.
To donate to The Garment Project, click here.
---
If you know an inspirational Lover & Fighter whom you'd like to see featured on Ravishly, send a message to Shannon Day via Facebook.
Lovers & Fighters say "hell no" to racism, sexism, bigotry, and xenophobia. These men, women, and children are saying "heck yes" to equality, human decency, and love. From bold acts of advocacy to simple moments of goodness, these everyday people remind us of what it truly means to be American.
These lovers and fighters are resistant in the face of intolerance. They are bold in the presence of judgment. They are determined to join forces (or to stand proudly alone) to ensure their message is heard: #LoveTrumpsHate.