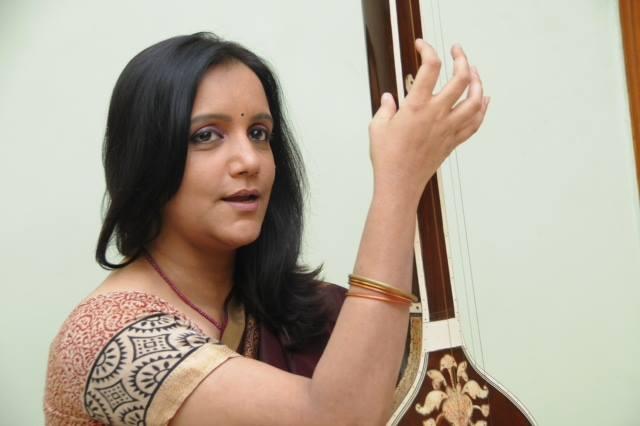 "Swapna" is a Sanskrit word that means "dream." And what an apt name it is for Swapna Sundari. Her life is exactly what many dream of—filled with jet-setting and hobnobbing with the movers and shakers, a Facebook page teeming with adoring fans, a vibrant career on primetime television, with roaring tracks on the radio from multiple solo albums—and a loving family to boot.
We caught up with Swapna, who hails from Hyderabad in south India, on what makes her life a dream for so many, what her own dreams are, and how she approaches her life.
Congrats on your new high-profile assignment with Big 92.7 FM radio station! We also see you grilling the who's who of the region on your TV show 'Real Talk' at primetime every week. And on top of all this, you currently have a mega-hit music album Bhavayami. Could you discuss what life experiences you've had that you think have nurtured these various talents of anchoring, singing and interviewing?
Thanks. Yes, I have joined as a guest/celeb radio jockey and my first show will be on September 29. For me, getting back to radio is a ho
mecoming of sorts as I had several stints with radio. My mom, Jyotsna, is almost a synonym for radio in Telugu (the language spoken in Hyderabad) and therefore, I feel very comfortable managing the console.
I would say it is natural talent that today I'm a TV host, a radio jockey, a musician and a writer. However, I never explored any of these talents for almost the first half of my life. I got married when I was 18 and I moved from India to the United States. For almost eight years in the U.S., when I livee in Boston and Seattle, I was a happy homemaker with a son and a daughter and a busy doctor husband. But strange circumstances brought me to India—where my parents and in-laws live—in early 2000s as a single mother to two children and pushed me into pursuing a fulltime career. I chose mainstream media and from there life took several turns. I explored hosting shows on TV, on-air shows for radio, music etc. I would say that the only qualification I have, be it to sing professionally or host a show, is my passion. I think my DNA has passion stamped all over it. If you'd ask me to scrub a tile or cook a dish, I would do it with the same devotion with which I would cut my debut album for Universal!
I can't imagine how busy you must be with all of these projects. What are your top three time management techniques?
I am proud to say that I am always ahead, in terms of time, than most others, both figuratively and literally. It's likely because:
1. I hate being sloppy and giving excuses for coming late or forgetting something. I think that makes me stay on top of things.
2. I am thorough with my prep work and pretty organized. So there is very little lost when I have to flit between two tasks.
3. I am into fitness and I also do guided meditation every day. So I am physically active and mentally composed and these fitness levels prevent me from having meltdowns. I also have a knack for switching off extraneous things when I am at work and that's why I think I am able to multi-task efficiently. It also helps me get by the day with just four or five hours of sleep.
After having lived in the U.S. for a decade, you took a job at a Telugu news station, thrusting you into the limelight. What kind of day-to-day challenges did you have to overcome to be able to handle this transition?
I've always been an optimist. So for me, no situation has ever been a problem. Many people think I am in total control of my life and that is why I am able to glide so effortlessly. On the contrary, I am in a state of total surrender and gladly flow where life takes me. I never carry any of my emotional baggage or have faced the 'why me' syndrome. This adaptability and ability to pass over things instead of gloss over things has made me what I am today. The only challenge I recently faced was when I had to decide about my Green Card status in the U.S. Finally, I gave it up to happily embrace life in India, without a second thought.
How do you handle your professional commitments when they clash with your personal ones? Is there is a mantra that you follow whenever you need to make tough choices?
Nope, there is no mantra or a policy that dictates my decision. Each situation is dynamic and I decide the priority on the basis of each one's merit. At times, one has to go between the rocks—and at times under the rocks—to avoid feeling guilty. That I have a wonderfully supportive family and children also is an added advantage.
Office politics, detractors, critics . . . all successful public figures have to face these more than the average person. You've been on top of the game for over a decade and half. How do you manage these hindrances and stay ahead?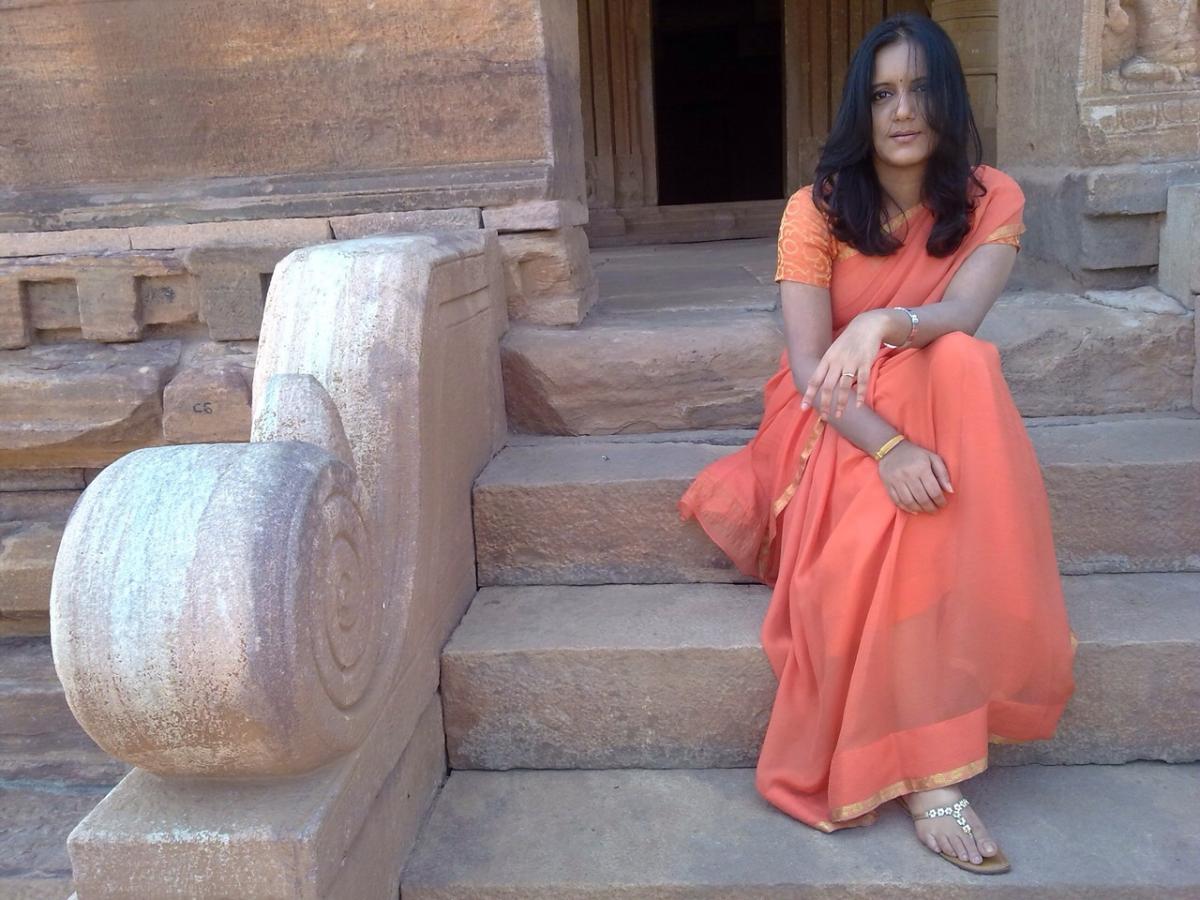 Most things don't seem so hard and bad if we can expect them. For instance, whenever I host a hard-hitting interview, I do expect some criticism because people have different opinions on what I have asked or what I have not. I also believe that most people are just doing their roles when they criticise. For instance, if your boss yells at you, it could be because he is paid to ensure he extracts work from you. I don't take it personally or get offended. Instead, I brush it off thinking he is just playing his role and that keeps my head clear.
Radio, TV, music, writing . . . do you have a favorite? Which one and why?
I would say TV and music are the two legs that I can stand on.
Where do you go from here? Will you write a book? Direct a movie? Tell us your exciting plans!
A book on my take in life and my perspectives of the world is certainly on the anvil. My folks tell me I have a good sense of humor and can laugh at myself. So a candid book on life could happen later next year. I am not cut out for direction. I am also going to surprise you like a stand-up comedian shortly. Oprah Winfrey has had had a major influence in my life, and like her, I am also planning a talk show shortly. Well, these are my plans but I am open to minor changes to major overhaul of my life at any point of time.
You can follow along with all of Swapna's work on her Facebook page.