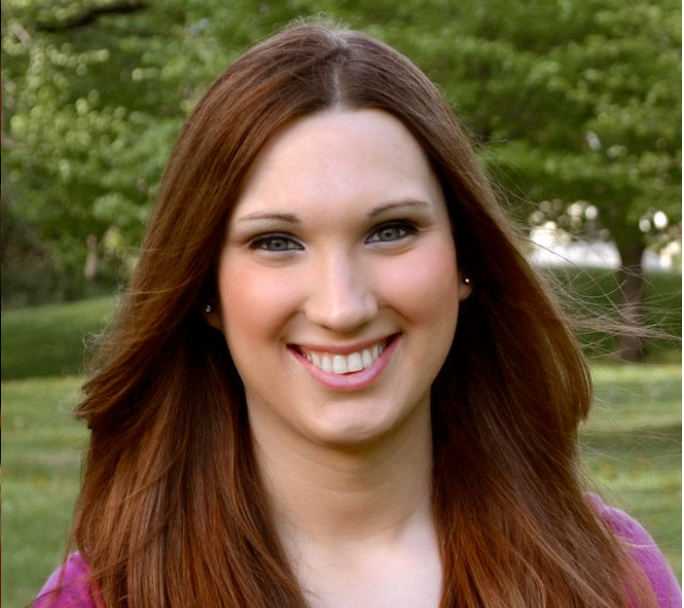 "Sarah McBride, 25, is the national press secretary for the Human Rights Campaign." Image: glaad.org
If you tune in to the Democratic National Convention today, you'll see history being made. No, not the nomination of the first female candidate for a major party. You'll see the first appearance of an out transgender person at a major party convention.
Sarah McBride, 25, is the national press secretary for the Human Rights Campaign. She was asked to speak at the Convention in Philadelphia today to highlight the issues important to LGBTQ people in America.
Sarah McBride is also a total badass. I'm looking over her Wikipedia page right now, and this 25 year old woman has done more in her life than pretty much anyone I can think of. She was a campaign staffer for Beau Biden when he ran for Delaware Attorney General, she sat on the board of Equality Delaware where she successfully advocated for protections for LGBTQ people, she was on the LGBT Progress team at ThinkProgress, she was a White House intern, and now she's with the Human Rights Campaign.
Come to think of it, that kind of resume reminds me a lot of a young woman I heard a speech about last night. Her name was Hillary Rodham and the person talking about her was Bill Clinton.
McBride received a ton of attention when she, in her last week as the student body president of American University, came out as transgender in the school newspaper.
Her life took a heartbreaking turn in 2014 when her boyfriend Andrew Cray was diagnosed with terminal cancer. They got married shortly after his diagnosis and he passed away just four days later. You can read their story here. It's simultaneously one of the most beautiful and saddest love stories ever.
At the convention, McBride plans to talk the Equality Act, a federal bill that would ban workplace, housing and education discrimination against LGBT people.
She also wants to put a human face on the transgender community. "Transgender people are so often reduced to just being trans. That's an important part of who we are, but it's not all of who we are," McBride told the Huffington Post. "I also want to demonstrate for a larger audience the humanity behind these issues. That trans people love and dream and hope and fear and cry, just like everyone else."