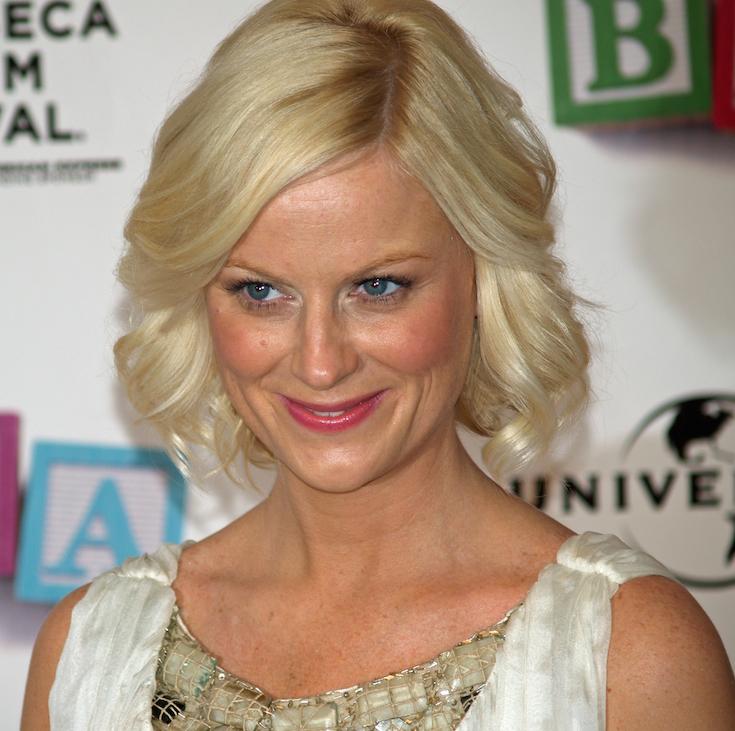 Amy Poehler is a boss. From acting to writing, Poehler never ceases to amaze fans and critics alike. During the actress/comedian/general badass's interview with The Guardian, Poehler discussed the inclusion of women within the comedic sphere. Per usual, she emitted humorous notes while dropping some true gems of wisdom. 
"I do think the market now demands an alternative to the old white male experience. But look, here's my stoner answer: I think the world is becoming more feminine, and there are a few dinosaurs raging at the end, and it causes extreme violence against women, it causes terrible political fires around the world," Poehler explained. "But I think everyone's reacting to the universe becoming more feminine in order to save its life."
Poehler also gave props to emerging lady stars, like Broad City's Abbi Jacobson and Ilana Glazer, and noted that she feels "optimistic about this new generation of young female artists."
And, on a funny note, Poehler also told The Guardian that female anger isn't typically celebrated, but it can be thrilling. 
"It is exciting, isn't it?" Poehler said. "It's super exciting to not care if you're liked, and to watch someone's face as they realize that. It's fun defying expectations about me. It's a nice secret weapon."
Speak your mind, Amy. We're all ears.