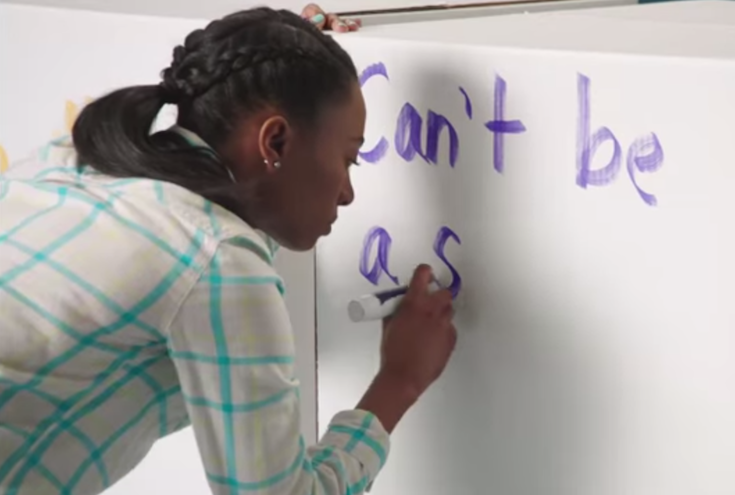 If you ever doubt yourself, think like your inner child. No, really. It might just work.
Always dropped a viral video on July 7, featuring girls discussing how society limits them based on their gender. It's called "Unstoppable," and, wow, it sure feels like it! According to a survey conducted by Always, approximately 72% of girls between 16 and 24 feel limited by society. 
"During puberty, a girl's confidence plummets, making her more likely to accept limitations," the ad states. 
Towards the end, the girls write down their limitations and are asked to kick it and punch it down. Victory!
"I think that you need to keep going with whatever you love to do and do anything you want," explained one. "You can conquer any fear you've had. Just live your dream and do whatever you want to do. That's why I love the word unstoppable." 
"Unstoppable" is, in case you were wondering, a followup to their Super Bowl ad, #LikeAGirl.
"These expectations have a profound effect on their confidence, especially at puberty. But I believe there are things we can do to change that," said 18-year-old actress and advocate Maisie Williams in an interview with the Huffington Post. "I know what a big role confidence plays in achieving any goal, and I think it is vital for young women to stay confident at puberty and motivated to pursue their passions."
Rock on, girls! If you ever feel like someone is stopping you from reaching your goal, I say write down what's holding you back and then destroy it. Thank you, Always.