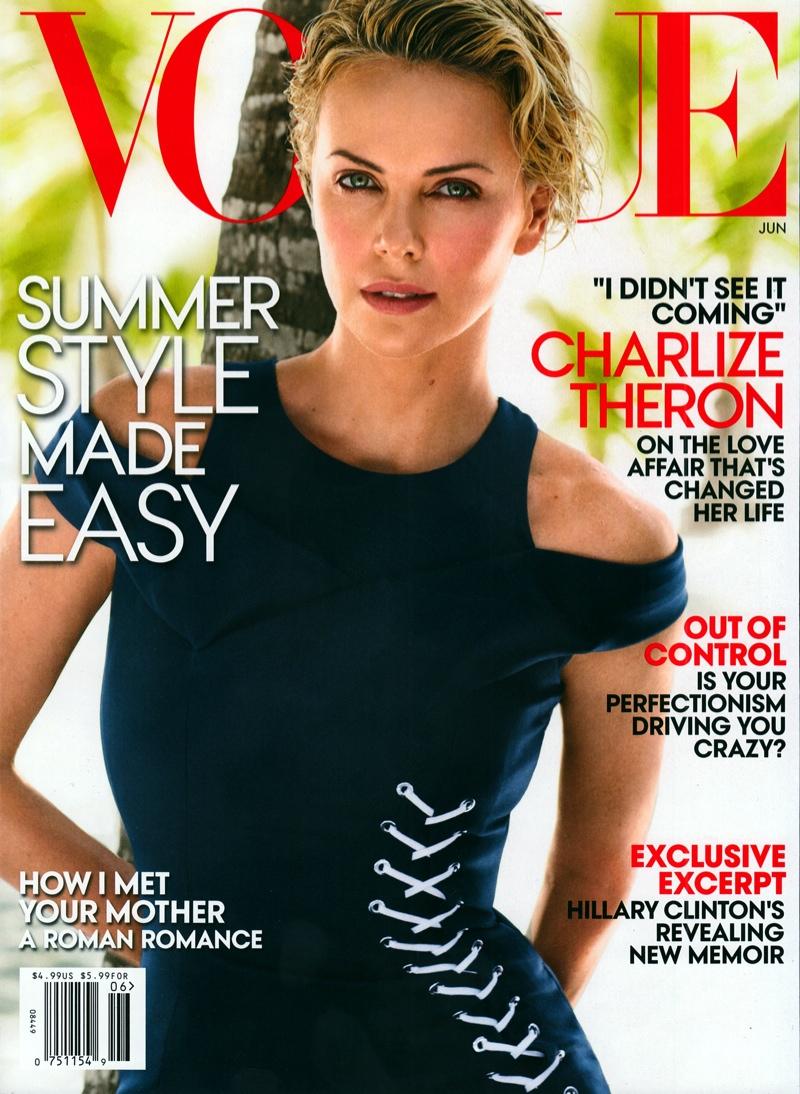 Usually, when you hear "summer issue" you think of slender gams in skimpy bathing suits, courtesy of Gisele or Kate Upton, the "curvy" fig leaf of the industry, not demure (awesome) women in their late 30s!  You don't think of a coquettish, understated, barely-retouched portrait of Christy Turlington, the 45-year-old 90s supermodel. But Vogue Britain cleverly decided to plant their Ageless Style issue right in the middle of summer madness. And inside? Emmanuelle Alt and Diane von Furstenberg smolder.
Across the ocean, American magazine editors also decided to put some badass nearly-40 ladies on the newsstands: Jenny McCarthy , 41, is looking fitter than most of us on the cover of Shape, and the very hot Robyn Wright is ice-cool, (albeit heavily retouched around the eyes) on the cover of Town & Country. Listen to the House of Cards queen: 
In Hollywood the pressure's there. You better lift that face and pump those lips and hike those boobs! And I was like, 'I don't want to do that. I'm going to get older. I'm going to have wrinkles!"
The graphic designer, sadly, didn't obey. 
Less pristine, but very steamy is long-time curves advocate  Kate Winslet, on the cover of July's Harper's Bazaar. "I'm quite excited about it, actually. I really enjoy getting older. You just don't worry as much. Right on bitch, right on.
If you like your women in crazy shape, check out the killer Charlize Theron cover for Vogue US—inside, it's bikini warrior galore; you can't help but think Sean Penn is one lucky bastard.
Of course, if you must be fussy and complain (and we hear you on that) there's always the good old 'body vs face' argument—younger or skinnier ladies are often photographed for covers knees-up, while curvier beauties (or women in their 40s) will have to do with their come-hither close-up. Remember those Mindy Kaling and Lena Dunham incidents? That bullshit needs to change. But overall, not bad mag-rags—we applaud your efforts in trying to attend the "Summer Issue" issue in a sane, not-so-ageist way.