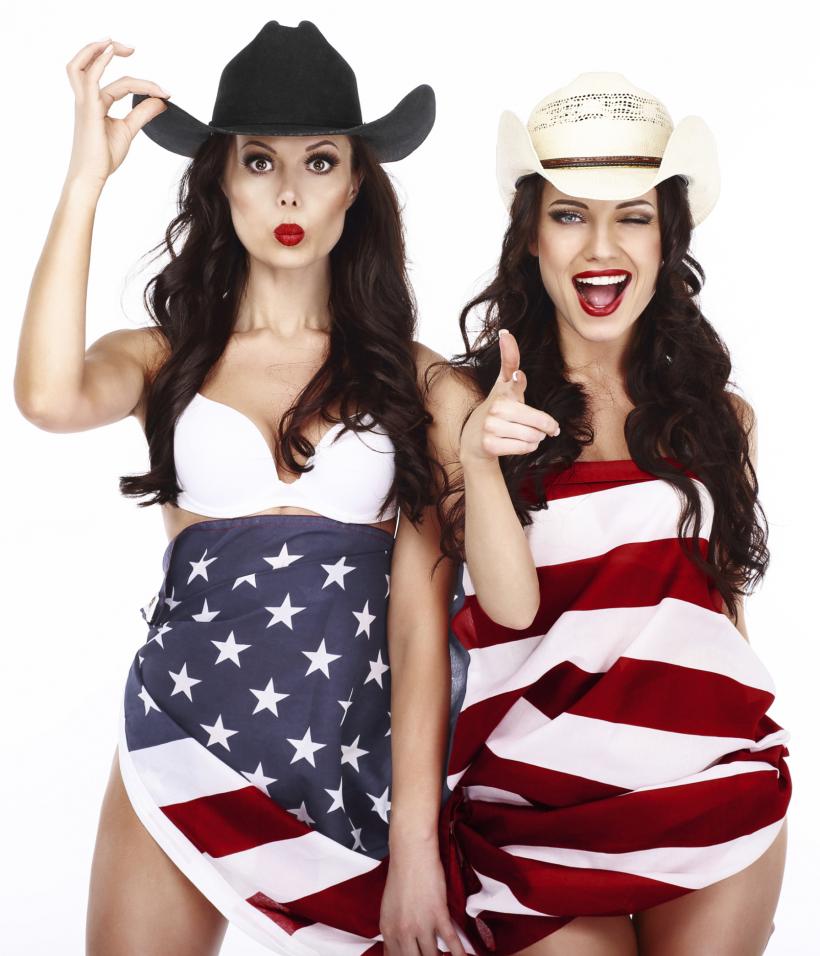 Happy 4th of July, y'all! We hope you're clad entirely in stylish red, white and blue and chock full of the "proud to be an American" spirit. We're feeling star-spangled ourselves, and grateful for our great country's independence—without which we wouldn't be the sassy, outspoken, fist-pumping, shit-kicking women we are.
For this week's mixtape, we gathered songs that describe our personal independence. So tell us: What song unleashes your inner freedom?
Allyson Says: "Independent" by Lil' Boosie and Lil' Phat
This song came out the year I graduated from college. When I got my first fashion job as an assistant at O, The Oprah Magazine, I blared it in my car, and it was one of the happiest moments of my life. I still play it for myself every time I need a pick-me-up.
Kelley Says: "Here I Go Again" by Whitesnake
Let's get this out of the way: This song is campy, over-the-top and outrageous. But you know what? That's what makes it effing amazing, if you let yourself embrace it—and you should. I associate it with independence because I heard it once going into a hostel when I was traveling alone abroad, and it totally resonated with me. Like, fuck, here I go off on my own in a country I've never been before, with no idea what I'm doing. But you know what y'all? Walking down that "lonely street of dreams" has major perks, as long as you have faith that your independent self can handle it (and hint: it can).
Aubrey Says: "Miss Independent" by Kelly Clarkson
I see this song being about an independent woman who decides to embrace love without losing her independent streak. I can relate so much to the idea that if I don't let myself love I can't be hurt, but she's right when she says she's getting rid of a misconception. Love is the answer! Now only if we could transmit that message throughout the whole country . . .
Flora Says: "American Woman" by Lenny Kravitz
As someone new to America, Independence Day is first and foremost associated with celebrating the U.S. This song came to mind because the day after receiving my permanent resident status, I took my very first pole dancing class and we had to dance to—well—"American Woman." I thought this was mighty ironic, but these are two recent things I associate with independence—being American, and being able to support your body while twirling on a pole.
Nikki Says: "Grown Woman" by Beyonce
I can neither confirm nor deny rumors that when no one else is around, I like to crank this up, lip-synch the lyrics and booty drop. Don't judge. I'm a grown woman—I can do whatever I want.
Charlotte Says: "Fortunate Son" by Creedence Clearwater Revival
This is a pithy reminder that the small group of elite in the country call most of the shots for the rest of us. But there's some liberation in knowing where you actually stand, whether than imbibing the rah rah rhetoric from the top.
Giana Says: "Seven Nation Army" by The White Stripes
First of all, Jack White is a god. Pretty sure Nostradamus predicted his birth and career. Secondly, this is my go-to song whenever I need a boost of ferociousness. What could hold me back from accomplishing x,y and z? Nothing.
Katie Says: "Can't Keep It In" by Cat Stevens
This song channels that intangible, incredible feeling when you have to shout and scream and shake it all around and generally squirrel out—everyone else be damned.
Image: ThinkStock