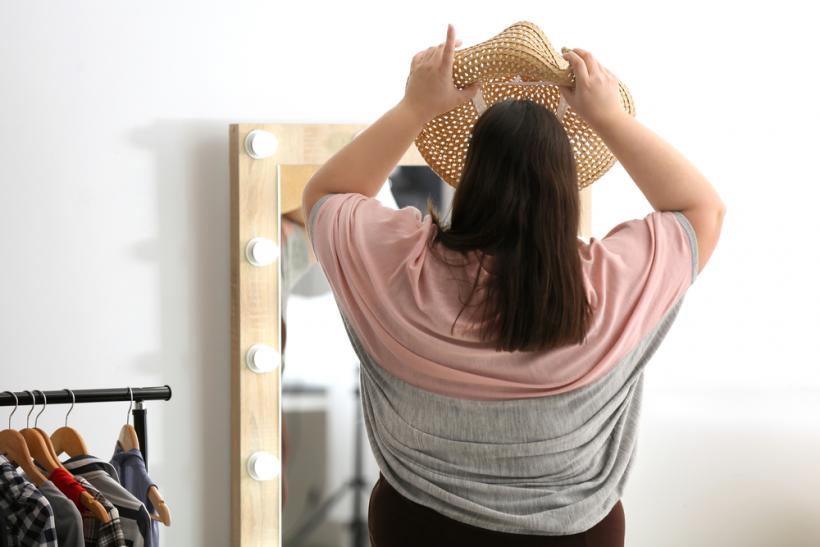 Feel confident about your ability to create and own your look!
"Yaassss, Queen!" 
That's the first thing we think of when we see Beyonce step on stage. Her energy is magnetic, and it makes everyone watching want to flip their hair from side to side with their hands on their hips.
We all want that same energy when we step out into our day. We want to feel all of our feminine power breakthrough so that we can attract the positivity we deserve. 
"But I'm average, and I don't have a million dollar wardrobe budget or glam squad," you might say. 
That's all right! It's entirely possible to transform your look on a limited budget. After all, most of us aren't bringing in the type of money that a celeb like Beyonce is banking. When you can "dupe" a higher-end product, you not only save money, but you feel confident about your ability to create and own your look. The best part is that it won't cost you more than $100 bucks, and in some cases, it might even be free.
So let's explore some affordable finds in fashion, hair, and beauty!
1. Online Thrifting.
You may have a great personality, but your true beauty isn't getting its chance to shine because money is tight. It's hard to feel good about yourself when you can't afford to buy new clothes every season like your favorite fashion bloggers. Thrifting is a great way to change up your look for cheap. 
What if you don't have time to sift through the racks of their local thrift store? While it's fun to dig for treasure when you happen to have an off-weekend, there are websites like thredUP and Poshmark to the rescue when you need a quick work outfit. thredUP gives you the option to sort sizes and specific products while Poshmark lets you bid to the seller for how much you're willing to spend. Both options give you a chance to piece together your wardrobe with your style at the forefront. 
2. Drugstore Makeup. 
Nothing says confidence like looking as good as you feel. No, this isn't to say that you need makeup to get your Yonce' on, but it does help. However, makeup is not cheap. Especially if you are a newbie to the makeup world like me, you're still trying to get your list of products together from your favorite YouTube videos.
Brands like L.A. Girl, NYX, and e.l.f. offer affordable options and can be purchased at your local drugstore. All of these brands have products ranging from $5 to $15 or less. You can go on a mini-spree with $25 and get enough makeup for your next date night. These brands may be inexpensive, but they're not cheap in quality. Some of my favorite beauty bloggers, like ItsMyRayeRaye, swear by them. 
Once you've purchased your products, head over to YouTube and search the brand. Tons of beauty bloggers will pop up with tutorials. Decide on the look you are going for and give it a try! It will take practice but the cool thing is brands like NYX and e.l.f. have actual stores in major cities like New York and Los Angeles, so you can go in and get a free makeup lesson!
3. Hair Tutorials.
Hair can be a struggle, especially if you have any curl pattern. You wake up in the morning thinking your hair will be cascading in moisturized goodness, and instead, you wake up with a matted birds nest full of split-ends. When we are having a good hair day, nothing can stop us, but a week of messy buns can often have us feeling frumpy. 
We all know Beyonce has a team that makes sure her golden curls are perfectly in place everytime she walks out of the door. The rest of us can find refuge with YouTube tutorials from women who have similar hair textures or hair color as us. If you have straight or wavy hair, there are a ton of styles you can try from the comfort of your home. It may be fun to grab a friend to try the looks with you. For kinky, curly-haired ladies like me, there are tons of natural hair bloggers on YouTube to follow like Naptural85 with tutorials on how to keep your hair healthy and in style.
4. So Now What? 
Having confidence isn't all about what you have going on the outside. The truth is, no matter what you do on the outside the most important thing is that you feel beautiful on the inside. You are a Queen, and to quote from the Queen-Bey herself: "We flawless, ladies tell 'em."
You may not feel like it when you wake up in the morning with crust in your eyes and last night's dinner on your breath, but you are worthy of getting up and putting on your best self. 
That best self-doesn't have to have a lot of money in her pocket either. Work with what you've got and put a little aside so you can freshen up your current look. A little touch of DIY magic and you'll be well on your way to strutting through the day like Queen Bey. 
---
Related: