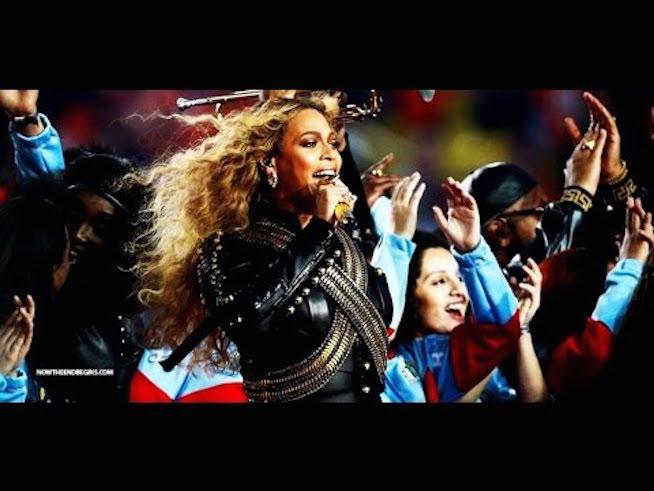 Photo credit: YouTube, Beyonce Formation
First of all, let's address the elephant in the room. Last year was a shit show for Black people as a whole. 
What a time to be alive and a Black woman in 2016. This year we've seen some of the biggest "call to action" campaigns for Black women, from Beyoncé's Formation to #Blackgirlmagic. Right now Black women as a whole are being represented like never before — as beautiful, inspiring and radiant queens. We are well into this new year and the momentum has not stopped.
So what's really being asked of us?
First of all, let's address the elephant in the room. Last year was a shit show for Black people as a whole. The murders and verdicts centered around multiple police shootings left a bitter taste in the mouths of Americans, especially Black Americans who questioned where they stood in society. It honestly made being Black scary, because we realized that we weren't far removed from the 60s where police brutality was commonplace.
The  biggest reality last year is that Black women were also targets in the police shootings. Sandra Bland died after being held in police custody for three days. When news that the jury decided not to indict any of the officers involved, it was another blow to the  Black community heard loud and clear.
But this year represents a new beginning for us. Now more than ever it's time that we "get in formation" as Black women.
Being an unapologetically Black women means that we have to be willing to take the fearless step of rocking everything about us. Naysayers criticized Beyoncé's explicit words and colloquialism in Formation, but at the core of her message she suggest to all Black women that we can't wait any longer. From our negro nose, kinky-curly hair, melanin to our curves. We have a responsibility right now: to slay.
Recently MAC featured Black model Aamito Lagum's lips wearing their royal romance lip shade for New York Fashion Week. The instagram picture was full of disgusting comments about everything from the size of Aamito's lips to the color of her skin. It was scary to read through the comments and see that, although we supposedly have come so far, we still have a long way to go. The bashing and shaming of this woman's natural features was like a slap in the face for being proud of the way we look.
What's on the line right now? What's the point of us being so expressive about our self-love? The reality is, why not?
Black women have gone through decades (if not centuries) of being told that they aren't good enough. In the 19th century, Saartjie Sarah Baartman was forced  to live in European zoo exhibits. People paid to gawk at the wide hips, large behind, and ample breast of this South African woman. The ostracization of Black women's features has gone on for some time. And in many cases while Black women were being displayed for entertainment, their counterparts were envious of their features.
At the helm of 2015 Amandla Stenberg spoke out against the adoption of Black culture without giving credit to Black people. From Kylie Jenner to Elle UK calling "baby hair" the new trend, it seemed we couldn't get away from not being celebrated. Instead, what was uniquely apart of our culture was being taken, adapted and renamed.
The pain that many of us share is that we've watched society shame us throughout history. And in the later, more "progressive" times, the dated mentality of prejudices against our natural features still holds true.
We have to be willing to be proud of who we are and what we are right now. Gone are the days where we can afford to be quiet. Social media and now even music is giving us the opportunity to shine. Us being proud of who we are is to not only to combat the negativity out there, but to prove that we can't be broken.
Unity is the glue that keeps societies together. When you look at groups of people all over the world, the strongest communities are the ones that have built a strong cohesive foundation. For Black women our foundation is being proud of who we are. We have to be comfortable in our skin today.
For the sake of the next generations to come who are looking up to us, we have a responsibility to carry ourselves with pride, dignity and courage. We are beautiful, despite what history has told us. In 2016, we have the power to add a new chapter to the narrative of Black women.
So ladies,
SLAY.