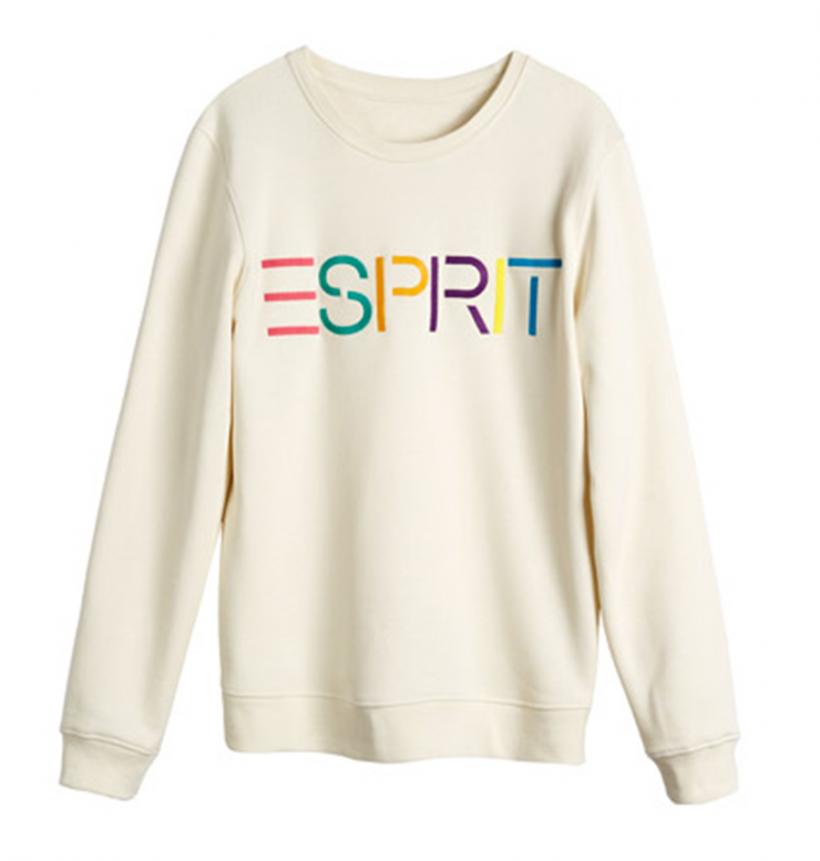 the 80s return
Warning: The author reminisces a lot in this piece and comes to conclusion that she has probably kept an unhealthy amount of clothing from high school.
Do you know what I want for Christmas? Listen, it's never too early to start planning, so don't even look at me that way. This is how you actually get the fleece Esprit scarf you wanted instead of something hastily purchased. I'll be very happy if I find a tote bag from the ESPRIT by Opening Ceremony collection wrapped up and waiting. Preferably the grid one with multicolor letters. Loud hint for those who recently asked.

If you have spent any amount of time with me than you will know that ESPRIT is my favorite brand from the 80s and 90s that I would love to see return to its roots. I say this at least twice a year, so you will probably get sick of hearing it, if we spend enough time together.
ESPRIT was my favorite brand that I could never afford in high school.
Maybe this isn't unique to me, but looking back at high school, it all seems a blur of longing for unattainable things: meaning mostly freedom and clothes.  

Esprit's original owners were Susie and Doug Tomkins, who also founded The North Face (no, I didn't know that either). Today it's publicly owned, available outside of the US and has gone through quite a few reincarnations. But I personally believe it's best life was that 80s/90s life. For a short amount of time, there was an ESPRIT store at my local mall in McLean, VA and it was a place where my heart was broken again and again, because I fell in love with everything, and it was never within my meager shopping budget of hard earned babysitting dollars.
They sold cozy sweatshirts, minimal dresses, halter tube tops, and classic trench coats. They embraced the nineties to it's fullest with bright minimal patterns and fantastic design. Nicely cut clothes for a mid range brand. Each season, I waited patiently for the Esprit catalog to arrive and pored over every perfectly styled photo. 
My longing was curbed once I discovered that there was an ESPRIT outlet located an hour from home. I would beg my parents to take me twice a year, and there I could purchase nearly everything seen in store six months ago, at basement bargain prices. I would say that was when my own style truly began to emerge. To this day, there in my closet lies the single yet significant wrap dress which started it all.  It is 18 years old.

Today the collection by Opening Ceremony returns to it's 80s/90's roots with bold, geometric patterns, the iconic logo and and a variety of covetable knits. For the sake of this essay I have already ordered and received the royal blue and black wool skirt. I know. I'm so selfless and dedicated to my work!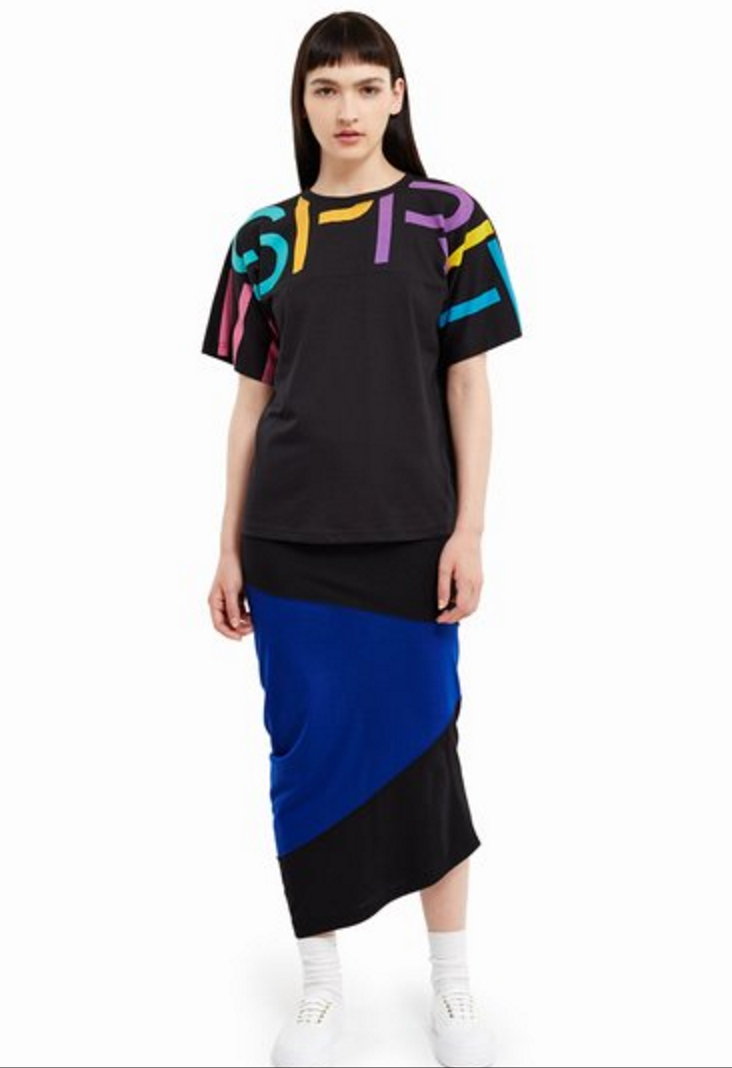 It is beautifully cut and made of light, high quality non itchy wool.  (Life is too short to be itchy).  

I also have my eye on the reversible grid print skirt as well.  But I'll wait until I'm deserving of another treat.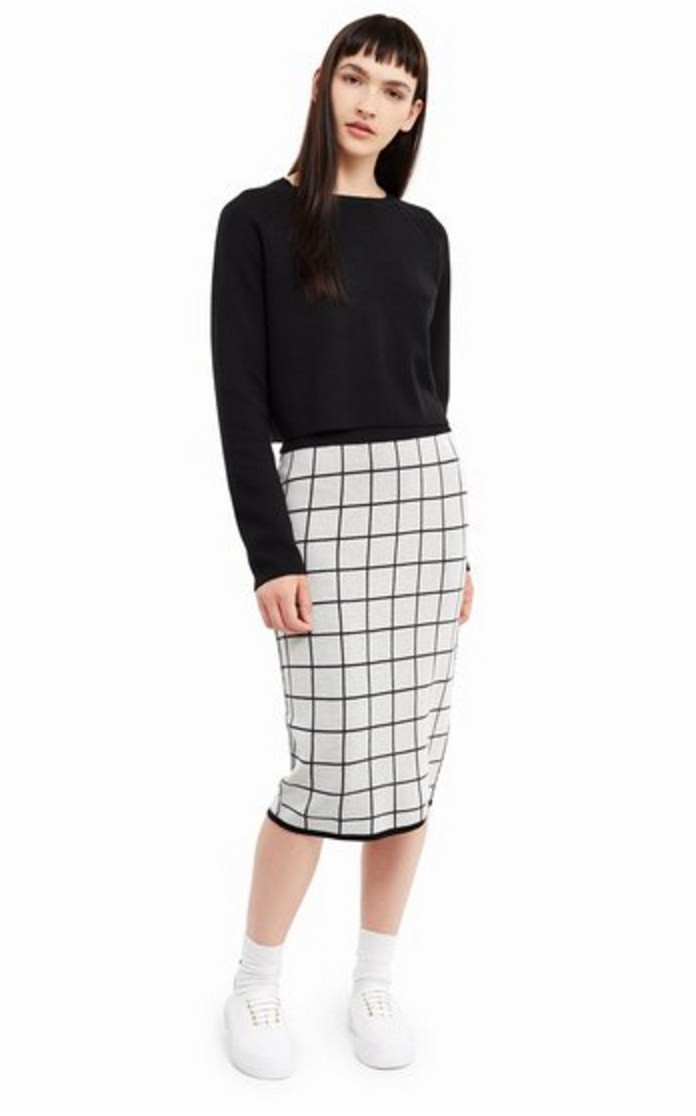 Joni (our EIC) immediately wanted to know if there were tote bags. I was all too happy to assure her, there are. This wouldn't be a proper Esprit collaboration without them.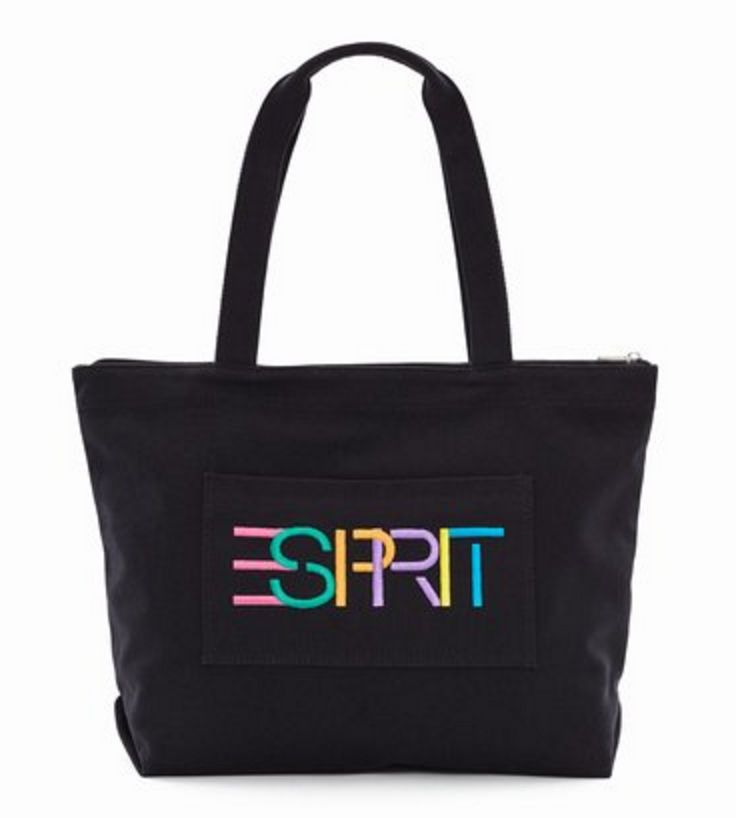 In my humble opinion, the men's section actually reigns supreme because of the knits. They have wonderful color block tees, which I'm already imagining with my wool skirt. Luckily, my favorite detail of this collaboration is that, from the looks of the editorial by Opening Ceremony, this collection is as unisex as they come and buying from either section is encouraged.  I already shop from the men's section, so I am beyond on board with this notion. The rise of unisex fashion is something I'm all too happy to embrace, as I think it's necessary in our fast paced, ever changing world, and more inclusive to all genders. Naturally I intend to get my hands on some of those sweet, sweet sweats.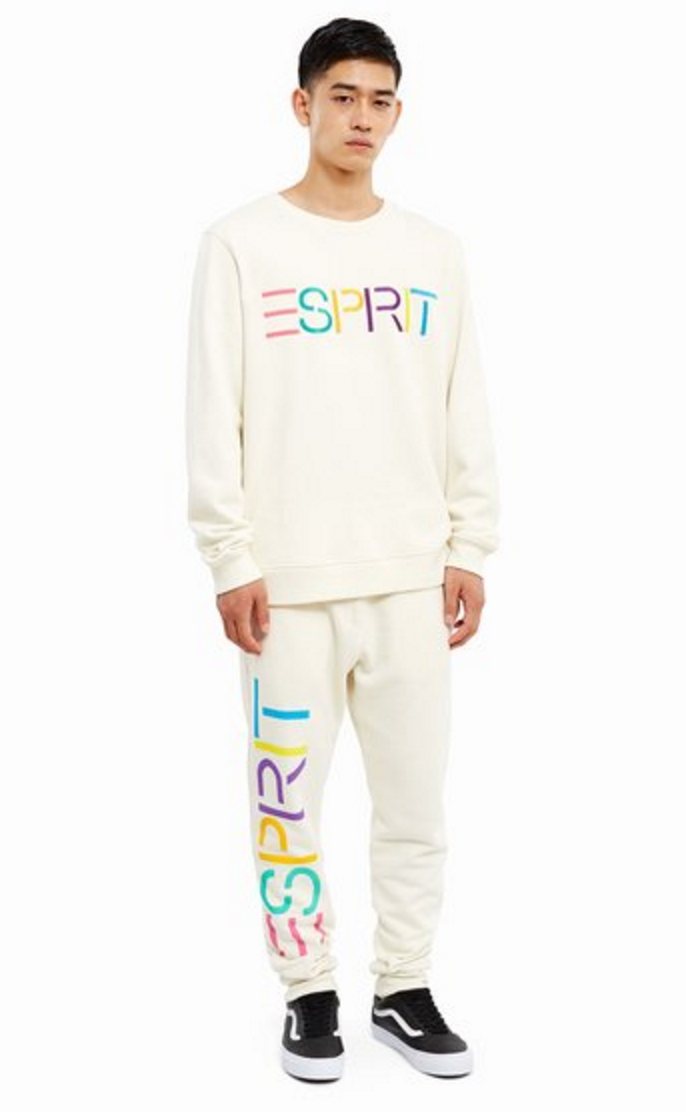 I know, you're thinking,  "Aja enough with the sweatshirts" We get it. You're a lazy dresser in the winter."  
All true statements, friends. However the ESPRIT branded sweatshirt was a staple that was available pretty much every season no matter what. It's a classic! It was desirable because the logo was just so good (designed by John Casado in 1979). Now because I loved all the dresses and coats more, I never felt too inclined to beg for a sweatshirt. When I made my Christmas list, I was shooting for the stars… of things which would never materialize under the Christmas tree. (While Esprit never came, I was positively shocked the year a pair of Mary Jane Doc Martens did. I still have those to this day, too.)

After the discovery of the blessed outlet (the savior of my closet), I realized they always carried the knits at a bargain price of $10. So I snapped one up because I knew I would wear it forever and today, (like the wrap dress).
I STILL own the sweatshirt.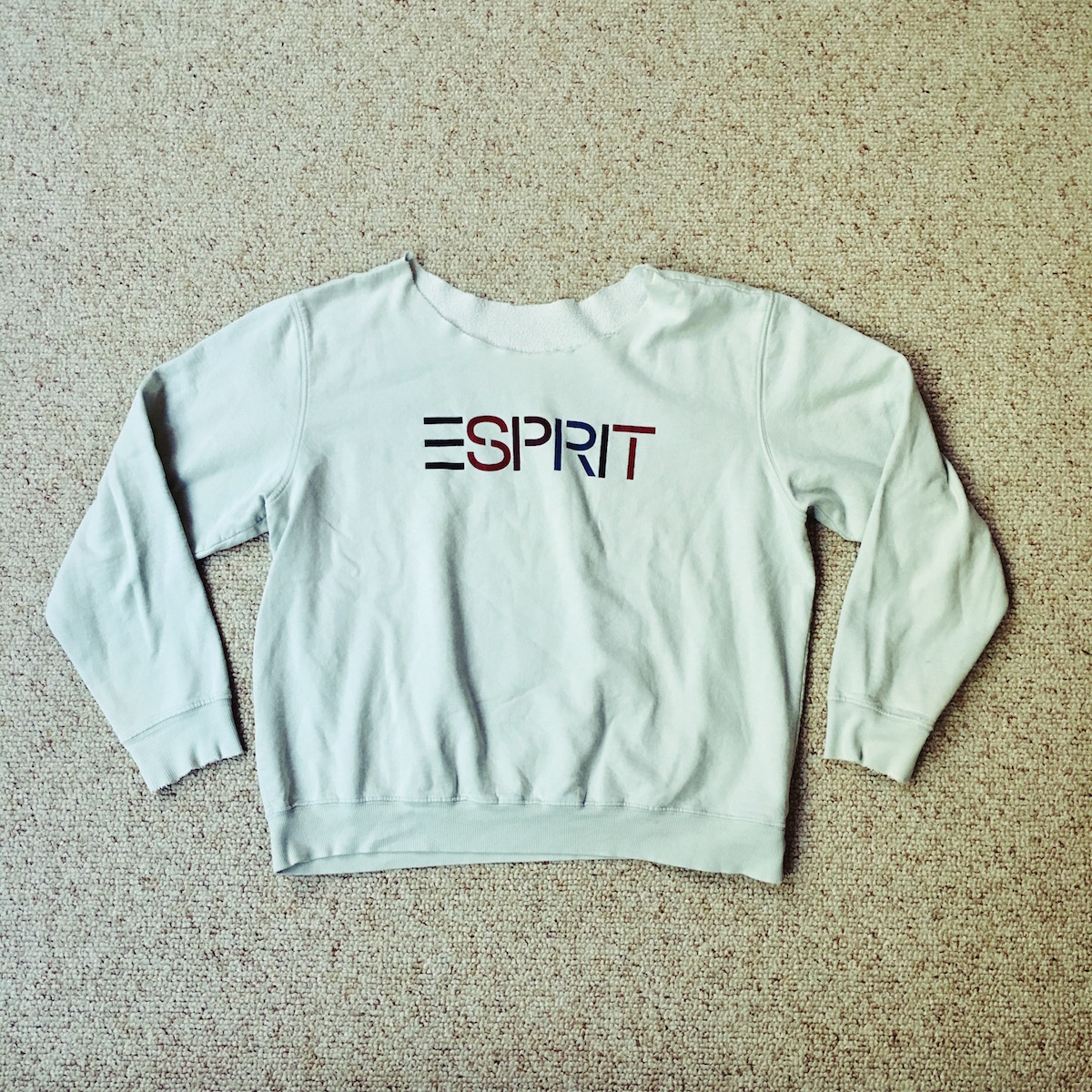 I now dance in it and occasionally sleep in it. It has a softness to it in the way that only thousands of weekly machine washes and age can bring, and there's a few holes. I also cut the neck out of it to make it a better fit for dancing (all about that épaulement). I can never bring myself to throw it out, no matter how holey it gets. Though it does make it a little more difficult for me to swallow the current $90 price tag in comparison to my $10, 18-year-old wonder.

No doubt, while not too much captures my fancy this autumn season, I'm going to probably shop this collection again in the near future, and hope that this brand comes back to the US soon, restored to it's full 90s glory.