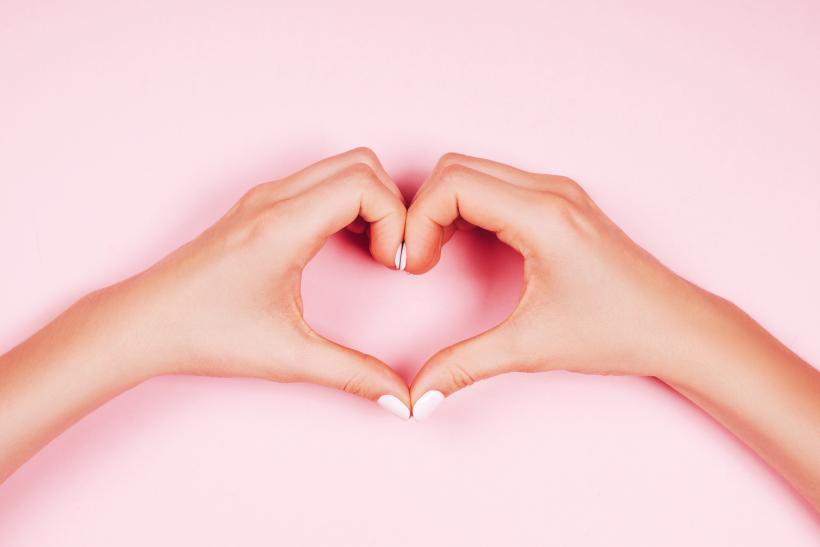 No, not a relationship coach or therapist. I decided to go to a matchmaker.
As the perpetually single one in my very-not-single group of friends, I grew accustomed to phone calls, Facebook messages, and in-person persuasions that I would be a perfect match for this person or that person — if only I agreed to be set-up with an anonymous friend of a friend. When I'd find myself tuning into to these unasked for matchmaking moments, I'd always ask my friends why they wanted me to go on a date with their so-called "knight in shining armor." Nine out of ten times the response was simple, automatic, and annoying: "Because you're both single!"
Just because you know two single people doesn't mean you should try to arrange for them to meet up, go on a date, and sit awkwardly across from one another playing a game of ten questions until you realize you and that person have absolutely nothing in common except that you haven't found "The One." 
But my friends didn't care, and eventually, when online dating felt as much of a lose-lose situation as getting set-up by friends of friends did, I realized I was done with both — for a little while. I deleted all my dating apps. I told my friends that I was so incredibly thankful they thought of setting me up with the guy who sits three cubicles away from them and loves to stink up the communal work kitchen with his homemade tuna casserole at lunchtime, but I was going to pass. 
Instead, I figured I would channel all of my energy, attention, and desire to kick the single status following me around like a needy puppy and turn to a professional for help.
No, not a relationship coach or therapist. I decided to go to a matchmaker.
The best part about New York City is that matchmakers aren't very hard to find. One quick Yelp search of matchmakers in Manhattans yields 80 results. I picked the one closest to where I live and who gave free consultations because before I dig in deep into my pockets and fund this professional, I want to make sure they are going to set me up with people who are actually matches for me.
My first impression of the matchmaker was that she was someone with whom I'd be friends. She was friendly, welcoming, and eased me right into the process when I was hesitant to walk inside her office. She offered me water and told me to get comfy. I had been to a therapist before, so at first, this process felt very similar. The first question required me to open up and tell her who I was, what my dating issues were, and what I was looking for. The first two parts of that question came out easy. I explained that I'm a 20-something entrepreneur who doesn't believe in work-life balance, and that's precisely what I believe my dating issues were. The last part, however, was what we spent the next 45 minutes deciding.
When you go to a matchmaker, you want to be specific. In fact, the more specific you are, the more they can search for your perfect match. If you walk in, as I did, and throw out generic "wants" like the match should have a job, be fun, and like to go on adventures, they will patiently ask you to dig deeper and be more honest.
When you tell them that you just want a good person, they will practically roll their eyes. 
My matchmaker turned into an investigator, asking me specific questions so that I could present her with what I was really, whole-heartedly looking for in a potential match. I finally came up with a list of ten important things, including: they must be passionate about a hobby of theirs, they must be someone who is willing to push me to work harder and be better, and that they must be someone who likes pizza — a lot of pizza.
When my free session was over, the matchmaker thanked me for coming in and presented me with my options — different paid packages from which I could choose. One package, which cost almost as much as a year's rent on a New York City apartment, guaranteed unlimited matches until I found my person. A lower end package was one that offered three matches and cost about a month's salary. I thanked her for her time and these options and told her I'd be in touch.
I walked out of there, took a screenshot of my must-have list, and mass texted it to all of my friends. I figured, for now, they would do just fine as my unofficial matchmakers, especially because the most they'd ever cost would be a bottle of cheap wine I'd bring over to their place, post-date, to vent about what in the world I had just experienced.
---
Related: