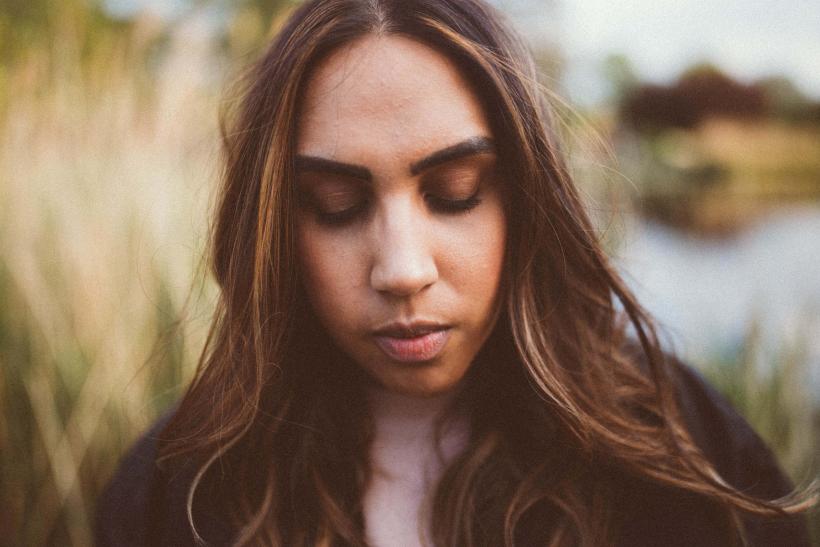 Photo by Usama on Unsplash
The words "life" and "love" may seem contradictory when paired with HIV. For society, the virus represents sadness, loss of life, and complications. Those three letters put people into a box, shield them from others, and hide them from the world. 
But in reality, those three letters should do no such thing. 
People living with HIV are all around us. They breathe the same air and drink the same water. Even more so, people with HIV are in loving relationships. To think otherwise is an archaic mindset. 
Serodiscordant couples are when one person is HIV-positive, and one is HIV-negative. This is also called a mixed serostatus. Mixed-status relationships are like any other relationships. However, there may be a few more added discussions, as couples share an equal responsibility for safer sex. The positive partner may concentrate on avoiding infecting their negative status partner. HIV medications can result in uncomfortable side effects. Moreover, when two people begin to date, a discussion about HIV may not be the first conversation they want to have. When you're getting to know someone, an HIV status can be a looming topic. 
Life and Love with HIV hopes to shatter outdated stigmas and introduce stories of happiness, pleasure, and positivity. Women are given a voice through Dr. Carter's platform. It's a space for women all over the world to feel understood and accepted.  
With new medical breakthroughs and education, HIV transmission can be prevented and reduced and eliminated. When the HIV-positive partner is on daily antiretroviral therapy and has an undetectable viral load, the risk of sexual transmission to the HIV-negative partner is effectively zero. HIV positive patients are given medication as soon as possible, which is why getting tested regularly is incredibly important. When a person begins taking medication every day, they will soon be undetectable, which means that they are unable to transmit the virus. When you are detectable, you can transmit the virus. As long as you are undetectable, you can have sex with someone without transmitting the infection. Of course, condoms, PrEP, and regular testing are encouraged and advised. There is still no cure for HIV at the moment.
HIV is still stigmatized and greatly misunderstood. That's why, in 2015, when Dr. Allie Carter, PhD, MPH and her colleagues began thinking up Life and Love with HIV at Simon Fraser University in Canada, she decided to break down barriers and taboos surrounding sex and relationships in women living with HIV. "For decades, HIV research and support has focused solely on preventing disease and saving lives," explains Dr. Carter. "Frankly, not many people have cared much about the quality of women's sexual lives. Eighty percent of women living with HIV in Canada, for example, report experiencing some form of violence or abuse. This can lead to trauma and very often self-stigma (which can be just a crippling as outside forces). All of this can have strong negative impacts on women's sexual health and well being. And that is precisely why reducing stigma and improving sexual lives is at the heart of what we do," says Dr. Carter. 
Life and Love with HIV hopes to shatter outdated stigmas and introduce stories of happiness, pleasure, and positivity. Pieces like, "My First Date with HIV" and "Five Tips on How to Go Down on a Women With HIV" are confident and affirmative. Women are given a voice through Dr. Carter's platform. It's a space for women all over the world to feel understood and accepted.
"Ultimately, the goal of our platform is to de-stigmatize and de-marginalize sexuality and relationships in the context of HIV and better support women, partners, and couples who are living with disease globally," says Dr. Carter.
In 1993, Margarite was diagnosed with, in her own words, "full-blown AIDS." She tells me, "It was a huge shock to my family and me — my children were only seven and ten years old then. At the time it felt like a sure death sentence." 
Margarite and her husband have somewhat of a success story. Only two and a half years into their marriage when she was diagnosed, she told her husband to find a new relationship. Instead, "He courageously decided to stay, and we just celebrated 28 years together."
"I think that the youth today are more educated and less fearful of HIV than the generations that only saw it as a dangerous terminal illness," says Margarite. "Of course I would be delighted if they find a cure, but it doesn't stop most of us from living creative, healthy, fulfilling lives. Every day is a gift!" 
Nothing prepared Florence for her diagnosis which she received in 2006, and nothing prepared anyone around her, either. But she says, after the shock and anger subsided, she decided to carry on with her life. As for relationships, Florence isn't committed to anyone right now and is not sexually active. "The first serious date I went on, I disclosed my status on the second date. You have to understand this was in 2007. Information on HIV was scary; one of the most uncomfortable episodes in my life! And of course, I learned a thing or two about disclosure from it that I share with people all the time — do not say it on the first or second date, and do not wait till a week to your wedding either."
Florence explains she has "seen it all" regarding dating. One man slept with a pillow between them. Another wouldn't kiss her lips at all. Another man wore gloves when he touched her. "The levels of stigma people face are atrocious," she says. "We do not know its stigma and half the time we put up with it because we believe that we have to or have been conditioned to believe we are responsible for protecting our partners that we take on anything this responsibility brings to our laps." This isn't to say she hasn't had fulfilling experiences. She has met several men who remain her friends to this day and saw her for who she truly was — a beautiful person. 
"People living with HIV are human," says Florence. "Before someone is HIV positive, they are human first." 
Consider donating to Life and Love with HIV to support the development of the platform as well as the engagement and mentorship that the program offers. The funds go directly to women living with HIV, and you may be eligible for a charitable tax receipt. 
---
Related: