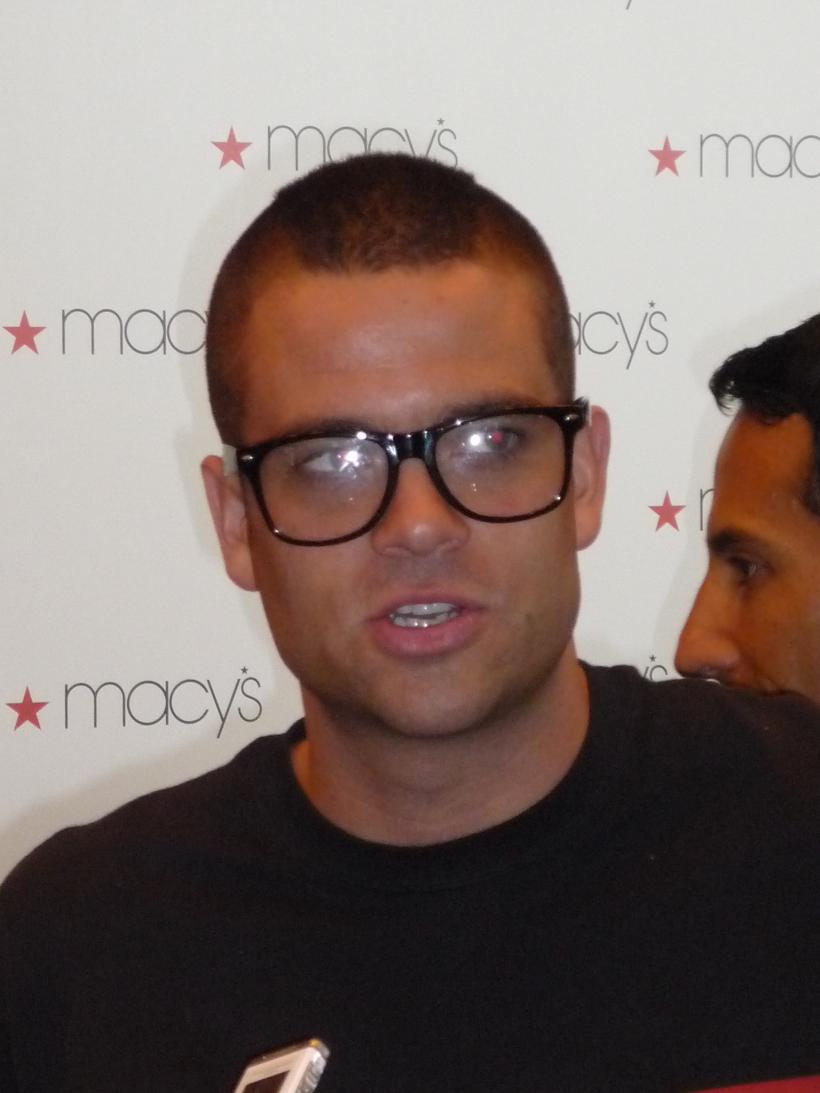 Mark Salling
I was at a conference about equal pay when the news broke about Mark Salling's death by apparent suicide. So, here I am, leaving this conference and feeling empowered to join the fight to end economic injustice, feeling empowered to educate people about how women will thrive, and how minorities will get stronger and fight back. And that's when I read the text: "Mark Salling committed suicide." 
While the cause of his death hasn't been confirmed yet, it's inevitable to open a conversation around this topic. I work a lot on suicide prevention. I try to actively raise awareness about this sensitive issue — whether it's through writing  or public speaking — and, as often as possible, offer helpful advice to parents, teachers, and teens to prevent this from happening. Whenever news breaks out about a celebrity going this way, there are so many red flags raised in our community.
How do we intervene? How do we empathize with their fans? How do we help others process what just happened? These are the type of questions that we inevitably ask each other. But, this time, it was different. 
Normally, with news like these, I would react sympathetically towards the artist, his family, fans and his legacy. Normally, I would want to write a piece about suicide prevention and all the signs we must actively look at. Normally, I would be reaching out to the mental health organization I actively collaborate with to send out a post about it. But I didn't feel this way when I received the news. I felt confused, troubled and conflicted with my feelings.
And then I remembered. I remembered this wasn't a normal case. I remembered that Mark Salling was accused (and pleaded guilty) of possessing child pornography. In fact, he presumably decided to take his life only a month before his sentencing. All of this makes reacting to his death so complicated and began to explain why I was feeling so confused about this news. And once I entered "Mark Salling" on Twitter, I realized I wasn't alone. 
I just feel so strange about the whole Mark Salling situation....he did some horrible horrible shit, but I'm not willing to celebrate a suicide

— elise (@eliseb038) January 30, 2018
As a psychologist (and a human being first and foremost), I don't celebrate death. 
Let me be clear. Having compassion for #MarkSalling in no way minimizes his crimes, nor does it minimize the pain and devastation of the victims of those crimes. I'm just saying stop adding to his family's pain. This was their son. If you're without sin, feel free to cast stones.

— Tim Davis (@loudmouthmuch) January 30, 2018
Do I agree that the world doesn't need people harming other people?
Yes. Do I agree that these people might be profoundly disturbed? Also, yes. This is what makes this case that much complicated.
We know that the use of child pornography is an awful activity to engage in. It perpetuates child sexualization and sheds light on dark industries like human trafficking, the sexual exploitation of children, and child pornography. Topics that we must continue to talk about if we want to eradicate them. Topics which, according to the US National Poll of Children Health, have made Internet Safety the "4th top-ranked issue in the list of health concerns for US children."  But, as a psychologist, I also understand that he exhibited symptoms pertinent to a disorder, and I can also begin to comprehend how profoundly disturbed he was. 
As psychologists, we have an ethical responsibility to be extremely careful with the way we talk about diagnosis, which is why I will abstain from mentioning any diagnosis for him. But, it's also our ethical responsibility to raise awareness and clarify — and media, more often than not, gives us an opportunity to do just that. 
As a society, most of us are empathetic with topics related to suicide and depression. We recognize mental health struggles and, when we learn more about people's past, we can begin to comprehend their feelings of helplessness and hopelessness. Mark Salling is not the exception to this. And while the fight to end mental health stigma is stronger than it has been in years, we still have a lot of work to do. We are quick to condemn the people who commit atrocious acts, like the ones Salling pleaded guilty for, but we forget about prevention. "Let's lock them up so we never have to hear about them or what they did ever again" is the way people respond to this.
This is not an easy topic — not to talk about nor try to understand.
But, we fail to understand that when we look away and ignore, we are failing to find the origin of these issues. We are failing to act preventively. And when we don't take the topic of prevention seriously, we begin to fail our mental health system. 
So, yes, we are allowed to be outraged by the acts he committed. But, we are also allowed to empathize with the series of events that led him to engage in this unhealthy coping mechanism. We are allowed to want to talk about it. We are allowed to not know how to feel about his death. 
---
Related: