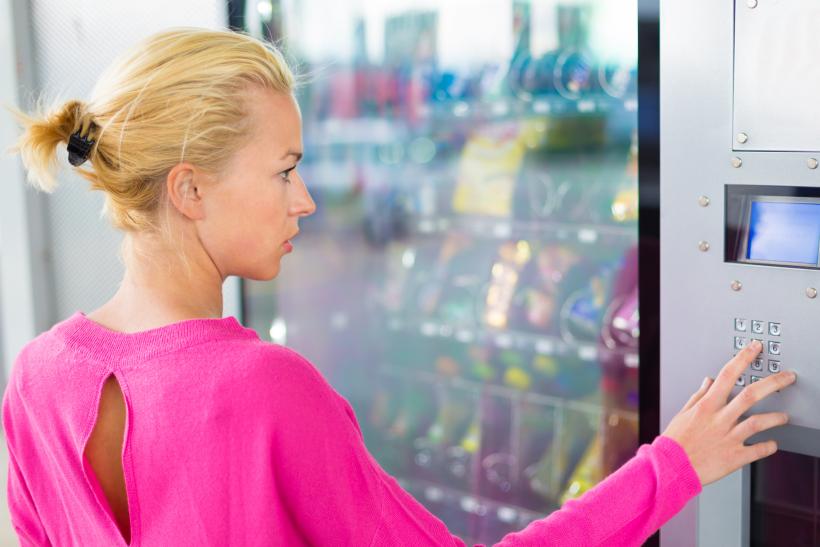 College students will soon have vending machine access to contraception. Welcome to the world of 2017.
Guys! You guys! I just read the most amazing, brilliant thing ever! OMG, this is so good!
There is a vending machine on the campus of the University of California at Davis that sells…this is so good! It sells CONTRACEPTION!
This isn't your old-school, gas-station-bathroom condom dispenser, either. This is called a Wellness To Go station that sells condoms, Plan B Emergency Contraception, pregnancy tests, tampons and pads, and even over-the-counter painkillers like Advil and Tylenol.
THIS IS SO FREAKING GENIUS AND I CAN'T BELIEVE WE DON'T HAVE ONE IN EVERY DORM IN AMERICA!
The vending machine is the brain child of former UC Davis student senator Parteek Singh. Singh lobbied for the Wellness To Go machine for over two years before the university finally agreed to this. "I feel like every college should have this," Singh say.
Yes! Yes, I agree! MORE WELLNESS TO GO MACHINES!
Maybe the best part of the whole thing is that the products are cheaper than they would be at a typical retailer. The emergency contraceptives are priced at $30, whereas they'll run you $40-50 at a pharmacy.
Also, you would need a car to get from campus to the store, and you might have to ask for them at the counter, which makes some people uncomfortable, and sometimes pharmacists are jerks to people asking for contraception. The vending machine eliminates all those concerns and saves students money.
Some students at the school have expressed concern that making emergency contraception too easily available might cause people to rely on that instead of other forms of birth control. I say, "Um…so what? It's not your business what contraception people choose."
I'm just so in love with this whole idea and I hope it spreads like wildfire. Making over-the-counter contraception and STD prevention tools like condoms readily available on college campuses is just smart thinking.