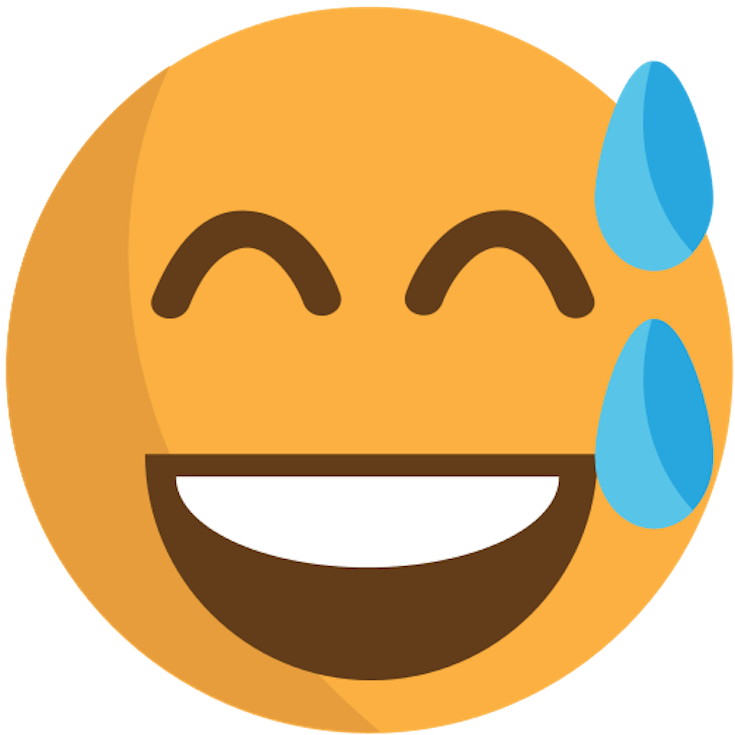 If you're the kind of person who looks at your phone obsessively, you might have asked this billion-dollar question, "Can we have an emoji movie?"
Well, you're in luck! An emoji movie will be a reality very, very soon. Aw, gee whiz! It's like Christmas morning! 
If you haven't asked that . . . well, be prepared for emojis to invade larger screens. 
You may have noticed films with ridiculous premises as of late. First we had The Lego Movie, which was actually awesome and demolished the box office. Now, there's Pixels, a film that somehow ties an alien invasion to '80s video game characters.
Obviously, Sony Pictures Animation had to sign a near seven-figure deal to bring the cute emoji heads to life (Can't let Legos and pixels outdo ya!). According to Deadline Hollywood, there was a three-studio auction bidding for the rights to pitch the animated movie. (The other two studios, according to the report, were Warner Bros and Paramount Pictures.)
We don't know much about this future Oscar-winning film, except that it will be co-written by Eric Siegel (of Men At Work fame) and Anthony Leondis (from Kung Fu Panda: Secrets of the Masters fame.)  Leondis is expected to direct the film with Michelle Raimo Kouyate announced as the producer of the film. 
We've already gotten word of a Hello Kitty movie, so, I mean, we shouldn't be too surprised at the cutesy-yet-confusing theme here. 
So, how does one write a script for this? Will the film incorporate ALL of the emojis in one film? We just have to say:
¯\_(ツ)_/¯