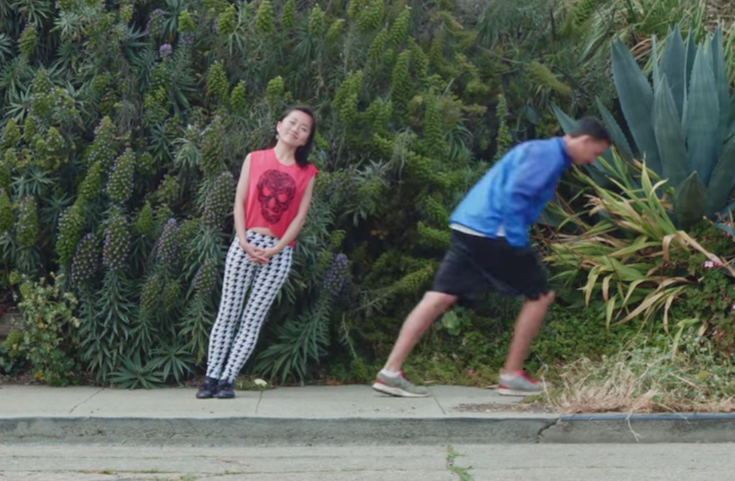 The hills of San Francisco are steep. (And the sky is blue.) But after watching this cute video by Karen X. Cheng and Ross Ching brought to fruition by the fabulous sounds of Scissor Sisters' "I Don't Feel Like Dancing," you'll love  foggy city by the Bay even more! Dubbing it "Tilting The Streets of San Francisco," the video creates a gravity illusion on several popular steep hills of the vertically challenging city without using any special effects or green screens. 
The video starts with the text: "San Francisco has a lot of steep hills. Hiking up them is a pain, so we decided to have some fun." 
"Ross got the idea for this video after seeing some photos with the "tilted camera" effect on steep streets," Cheng wrote. "Since San Francisco is so hilly, it was the perfect city for this idea. The week before we filmed this, we ran all around San Francisco looking for steepest streets we could find (and gained some killer calve muscles)."
Native to SF? Keep your eyes open for Potrero Hill on 22nd St., Nob Hill on Taylor St., Dolores Heights on Hill St., and Alamo Square (that's near the Full House house for you newbs). 
Time to check out the hills of San Francisco and get a lower body workout!