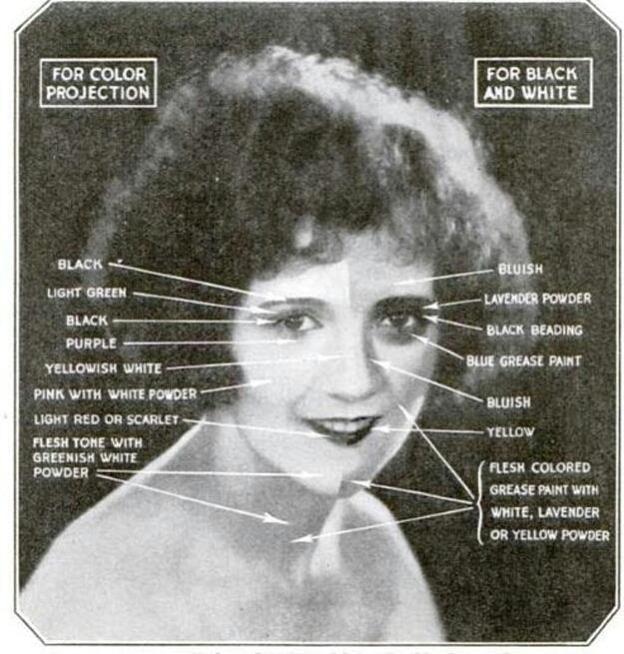 If your makeup's this old, you should definitely throw it out. Image: Imgur
If you're reading this, chances are you're in the market for new makeup. Maybe you're just looking to simplify your collection. Perhaps you're a hurried mom looking to add some pizazz to your minimalistic beauty routine. Or maybe you have finally decided to part with makeup that has been under your bathroom sink for over a decade (yes, makeup does go bad!).
Makeup fiends have a tendency to collect products, but less can often be more! As a professional makeup artist, I constantly get questions about the items no makeup wearer should be without, and I always recommend the following to my clients:
A neutral eyeshadow palette.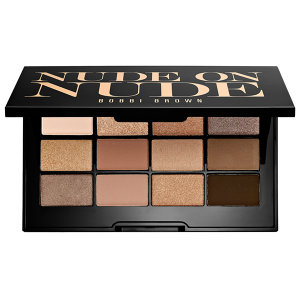 Whether you're going for a dramatic eye look or something on the softer side, a good neutral palette will allow you to achieve both and more. Some of my favorites include a mixture of matte, shimmer, and satin textured shadows. Urban Decay, of course, makes the famous Naked palette, but I'm also a fan of Tarte's Showstopper and Bobbi Brown's Nude on Nude palette.
A blush palette.
Yup, they do exist, and they make life much easier . . . keeping track of multiple blushes can be a pain, especially when the packaging is uniform. I keep Tarina Tarantino's Dollskin blush palette in my personal kit. NARS releases blush palettes periodically; they sell out quickly so keep an eye out.
A foundation that makes you feel like an empress.
Not everyone wants or needs a full-coverage foundation, so if you buy it at all, make sure to get something that makes you feel like a filly on a fresh summer day. Powders, liquids, mousses, tinted moisturizers . . . there are so many options out there. Try different formulas to see what you and your skin like best. Typically oily/combo skin types prefer matte textures, and dry and normal skin types tend to favor dewy finishes, but go with what feels best for you. For example, I'm naturally dewy, but that doesn't stop me from wearing a foundation that has a radiant formula — I like the way it looks.
An eyeliner pencil.
They come in just about every color imaginable, but since this is about cutting down on your makeup hoard, not adding to it, I'd suggest sticking to black, brown, or nude. Black is a classic that will define your waterline and upper lid. Brown is a more subtle option, which works well if you have lighter features. Nude will give you a bright-eyed appeal, which is excellent for that ever so popular 'no makeup' look. My favorite brands for eyeliners are Urban Decay, NARS, Make Up For Ever, or even just Revlon.
A bold lipstick.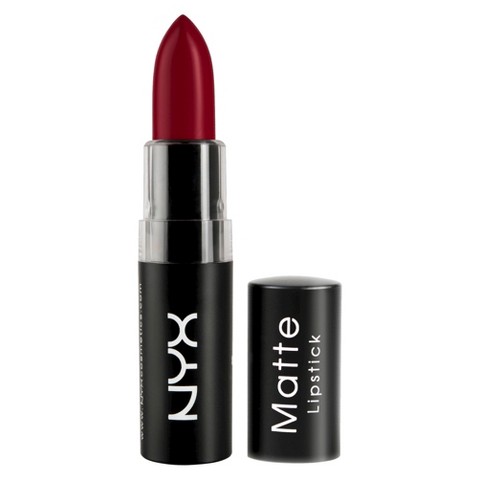 Even if you don't normally wear it, it's important to keep at least one go-to lippy around that makes you feel sensational. Red, pink, deep burgundy . . . even purple are all awesome shades that can make a head-turning statement. If you hate the "heavy" feel of lipstick, fear not: they come in so many formulas these days that you're bound to find one that feels right. Obsessive Compulsive Cosmetics Lip Tars, NYX Matte Lipsticks, and Jeffree Star Cosmetics all have a diverse range of lipsticks available at varying price points.
A nude lipstick.
Nude lipstick is a good alternative for days when you don't want to go bold, but still want to stand out. Hourglass has an entire nude lipstick collection, and Make Up For Ever and MAC also have some gorgeous hues in a wide range of shades. To find your perfect nude, try going two shades lighter than your natural lip color.
A brow kit.
If you're one of those magical individuals who was blessed with immaculate full brows, you can skip this step (and know that we sparse-browed folk envy you).
. . .
Moving on. Brows do more for a makeup look than most people realize: they frame the face, so giving them a little TLC can sometimes be all you need for the day. Brow pomade, powder, and brow pencils are all phenomenal products to have on hand. I usually will pair powder with a pencil. If you want something a little more dramatic but less time-consuming, go with a pomade. It's up there in price, but Anastasia Beverly Hills will always be my favorite brand for eyebrow products.
A killer concealer.
Despite what you may think, concealer can be used all over the face. I typically apply mine under the eyes and right below my brows. Not all concealers are created equal, though — creams generally work best under the eyes, and pencils are ideal for blemishes, imperfections around the face, and under the brows. I'm really fond of MAC, NARS, and Urban Decay concealers, but NYX makes a fantastic drugstore version.
A trusty mascara.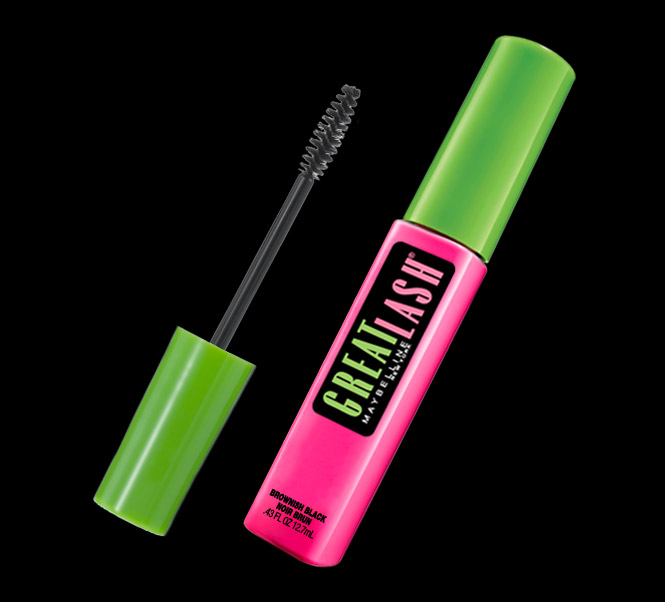 Coating those lashes are is excellent way to put the finishing touches on any beauty look. I don't typically shell out for high-end mascaras — they usually go bad in a few months, and it is not at all uncommon for me to go through an entire tube in a few weeks if I'm working with a lot of clients. Department-store brands offer all kinds of shapes and styles, but I think L'Oreal Voluminous Million Lashes and good ol' Great Lash work just fine.
Tinted moisturizer or BB cream.
Just going to run some errands? A tinted moisturizer is a quick way to add a bit of life to your complexion in mere seconds, and a good alternative to traditional foundation. Most moisturizers have added skin benefits like vitamins or sunscreen, which make them ideal for afternoons lounging by the pool or beach. Try Ulta's house brand for an affordable option.
So there you have it! As always, remember that makeup is designed to be enjoyable, not a chore — no one's forcing you to wear any of these, or to wear any at all. If you're don't like wearing foundation, loathe lipstick, or just plain think I'm wrong about high-end mascaras, feel free to skip or replace any of the items. But if your collection has gotten out of hand, take it from a pro: pare it down to any or all of these essential items, and you'll be set for life.