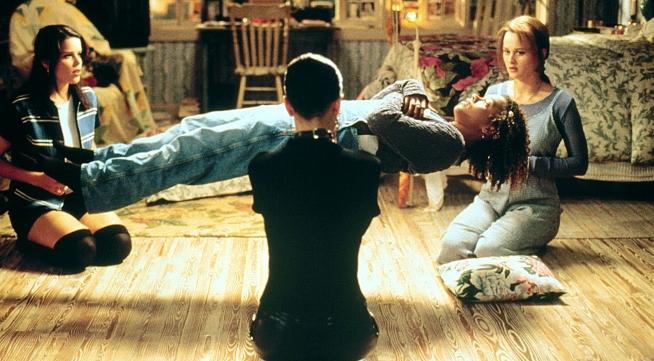 No blood. No gore. Still spooky.
October is all about heaps of candy, picking out that perfect Halloween costume, GMO-laced seasonal coffee beverages, and plentiful horror movie lineups on television. 'Tis the season to be scary, but not everyone is partial to guts, gore, or things that go bump in the night. If you can't stand the sight of chainsaw-wielding maniacs or hate, hate, hate jump scares, don't fret! Below is a list of seven Halloween movies to help you get in the spirit, sans nightmares. So come up to the lab and see what's on the slab!
Hocus Pocus
We've got to start with Hocus Pocus, because nothing screams Halloween like Hocus Pocus. Made all the way back in 1993, who knew this would be a Halloween tradition 22 years later? Despite being a Disney movie, Hocus Pocus still completely caters to adult audiences with a number of crude jokes. There are a few 'ew' moments, but nothing that will make you queasy. Witches, a talking black cat, a spellbook made out of human skin, Bette Midler, and Sarah Jessica Parker? Yes please!
The Rocky Horror Picture Show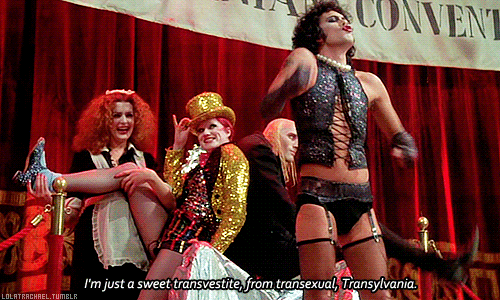 This '70s cult classic is an ideal pick for anyone who enjoys a big dose of zany theatrics and a super-singable soundtrack! Sure, it's not the first thing that comes to mind when someone mentions horror, but there are plenty of creepy aspects — a castle on a hill and a mad scientist, for example — so it certainly counts. Major points if you can attend an interactive midnight viewing.
The Cabin in the Woods
A lot of people are quick to throw Cabin in the Woods into the horror category, but it's actually a spoof-style comedy of horror movie tropes. Both die-hard horror fanatics and the easily frightened will appreciate this film due to its unconventional plotline and unexpected ending.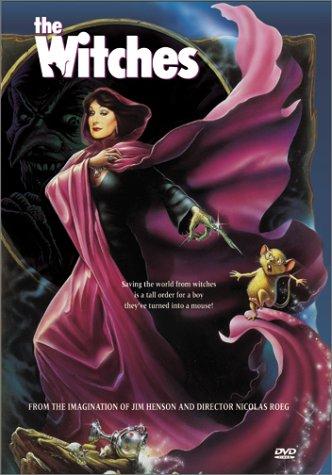 The Craft
If you love quotable girl-clique films like Mean Girls and Heathers, then The Craft is a sleepover staple that's right up your alley. A coven of high school witches add a fourth member to their group — and some supernatural chaos ensues shortly after. As an added bonus, the gothic '90s fashion will have you wanting to run to the mall for knee-high socks and all the black lace minidresses.
Warm Bodies
What happens after zombies have killed off the vast majority of the nation? They find love, of course! This lighthearted zombie rom-com is excellent for date night, and will leave you with smiles rather than screams.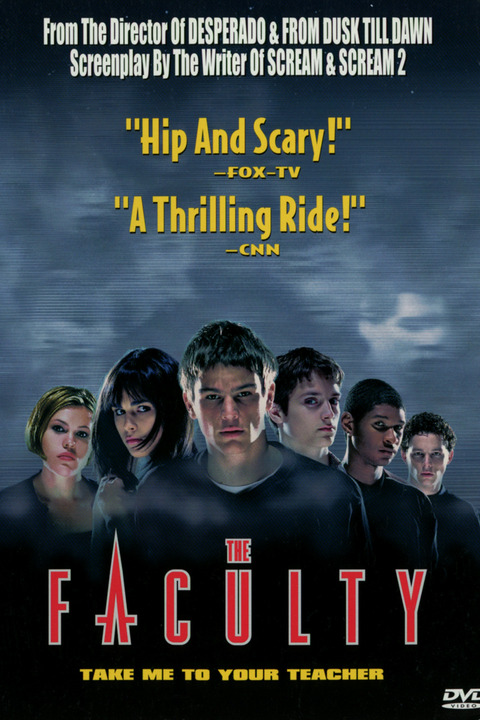 The Witches
Based on the beloved Roald Dahl novel, The Witches is about two young boys who stumble upon a witch convention with an evil plan during a hotel stay. Anjelica Huston stars as the grand high witch, and she's absolutely fabulous in the role.
The Faculty
Invasion of the Body Snatchers — '90s teen crush all-star edition! Josh Hartnett, Jordana Brewster, Clea Duvall, Elijah Wood, and Usher are all in this film. This thriller is an ideal pick for anyone who fancies a good obscure mystery-based plotline...and read Teen People back in the day.