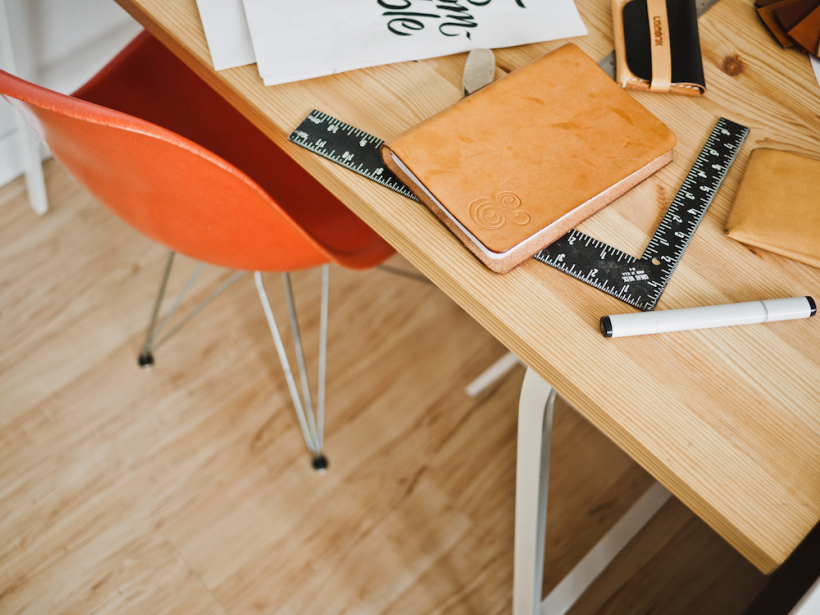 Image Credit: Jeff Scheldon via Unsplash
I thought about homeschooling before I ever had children.
I wasn't homeschooled, and neither was my husband. But early in our marriage, we spent some time volunteering for a nonprofit involved in the homeschooling community and were both drawn to the idea.
It was personalized and unique. It left time for travel. The families we met were kind and conscientious. The children were bright and felt empowered rather than limited by their education.
Coming from a combination of private and public school, we added yet another education option to our catalog of possibilities for when we had children. Perhaps homeschooling would be a good fit for us down the road.
Fast forward a few years, and we were the parents of three. Wow — that happened fast!
Our oldest was on the verge of kindergarten and we were faced with the decision of how to begin her formal years of education.
Homeschooling was still in our hearts — perhaps even more so with how we had seen education change within our community. But I was faltering in our commitment. Not because I didn't want to homeschool, but because I didn't know if I could.
It just wasn't the best choice, I told myself. Not for this year. Maybe down the road. Maybe never. Definitely not now.
I mean, I knew I could. But how well? It's kind of a big deal to take full ownership of a child's education!
If I were a SAHM with just my daughter, I wouldn't question homeschooling being in my capacity. But I'm not. I'm a WAHM with three little ones. Only my oldest is school age; that leaves my days full, split in many directions, and a touch hectic. Well, more than a touch — they're very hectic.
And is hectic a good setting for learning?
All of this self-doubt had talked me out of homeschooling for kindergarten. It just isn't the best choice, I told myself. Not for this year. Maybe down the road. Maybe never. Definitely not now.
A cascade of emotions welcomed my husband one day when he arrived home from work. I hashed out everything I had been thinking and handed him a schedule of four kindergarten open houses at area charter schools.
I wasn't going to homeschool, and that meant we had research to do.
We needed to visit schools, talk to administrators, complete lottery applications, and start imagining kindergarten in a whole new light. A charter school would be the perfect alternative: it would bridge homeschooling and public school and eliminate the expense of private education.
I was so relieved. This was it. I didn't have to stress myself out with homeschool worries. I didn't have to be both teacher and mom. My daughter could, hopefully, fingers-crossed-if-she-got-in, attend a local charter school and have the best kindergarten year ever!
Problem solved! I had taken a messy, overwhelming situation and turned it into something great for our family. That's super-mom status if you ask me!
This past spring, we went to all the meetings, filled out all the forms, and said a little prayer.
Well, a big, consistent prayer. In the back of my mind, I told myself that if we didn't get in to any of the schools we applied to, then, and only then, would I revisit the idea of homeschooling. It would be my last resort.
The three school lotteries we joined were amazing: a Montessori program where we had friends attending, a parent-teacher collaborative program nestled within a larger school near our home, and a whimsical unit-study-based program that met in a gorgeous historical building.
I could see my daughter in each. She would make friends, learn in a fun environment, and kick off her educational experience with so much more than I could give her at home.
I impatiently awaited the call, email, and/or letter from each school. They all delivered the news differently. The odds were not in our favor, but, almost miraculously, she was accepted to two of the charter schools!
The best of the best had happened to us… we got to pick between two very sought-after schools!
We accepted a spot in the Montessori program and celebrated with a family dinner at Chipotle. This school year was going to be great! My daughter would be a part of a community that was committed to her education, and my husband and I would be able to support her from the sidelines.
Even better, her little brothers were also welcomed into the program, so the lottery game would never haunt us again. It was a match made in heaven. Literally, exactly what I had prayed for.
Then I started to second-guess everything.
Just because homeschooling wasn't going to be easy, didn't mean it wasn't worth doing.
Maybe this wasn't the best for us — could I really send her away to full-day kindergarten, five days a week? Did the school's ideals align with our family's? How would I juggle school drop-off with her brothers' schedules? Did I really want to entrust her education to someone else? Would the positive peer pressure outweigh the bad? Would the school setting give her more opportunities than I could offer at home?
It was still my heart's desire to homeschool. So very much.
I started to backtrack and rethink the logistics of what homeschooling could look like for our busy, hectic family. I spent time thinking through our days, role-playing what life as a Charter School Mom versus life as a Homeschool Mom would look like. I never felt at ease with the charter-school scenario, and in the end I had a great deal of anxiety about the decision we had made.
It wasn't right for us.
For many, it's perfect. For us, it would have been settling. And that's not a lesson I want to teach my children.
Just because homeschooling wasn't going to be easy, didn't mean it wasn't worth doing.
So, we came full circle and arrived back at our original dream of homeschooling. We officially handed off our golden lottery ticket to the next family in line, and are now moving forward with homeschool life.
Curriculum is rolling in. We've joined a co-op for elective classes and community with other like-minded families. I bought a huge life planner to organize our regular schedule as well as our school one.
It's all sorts of scary. But just the same, it's feeling pretty awesome to have a plan and a purpose and a newfound vigor for what is to come.
Most of all, I finally feel at peace embracing the title of Homeschooling Mom. And that deserves a hearty hooray! I CAN do this!