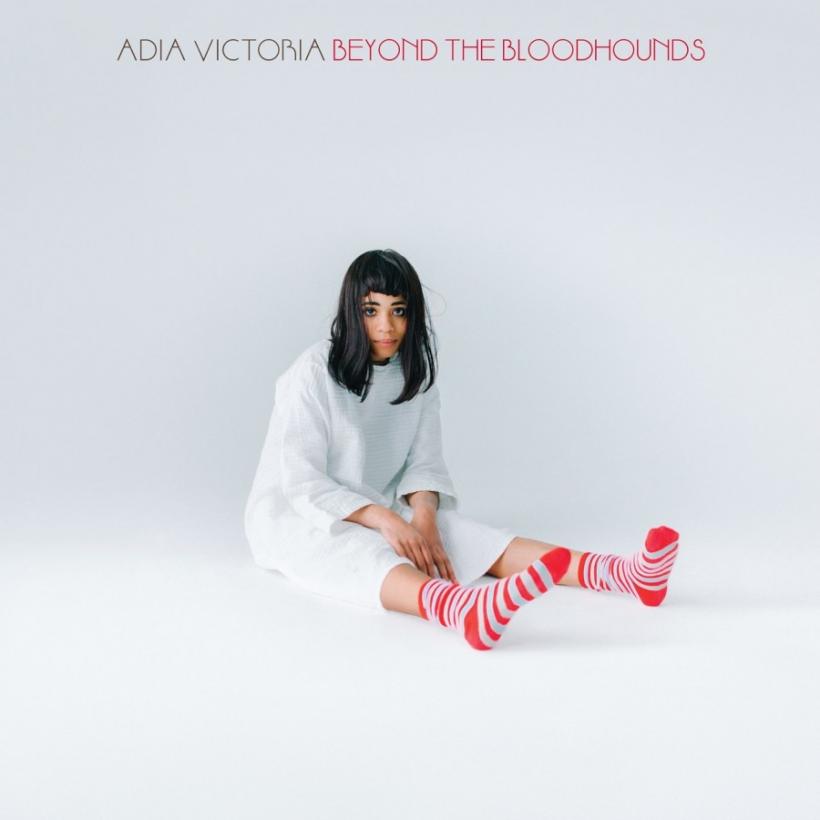 A little mystery goes a long way, n'est-ce pas?
It's one thing to live in the South. It's an entirely different thing to be from the South.
Long the butt of ill-fitting overalls, Dueling Banjos, kissin'-cousins jokes, the American South is definitely having a moment.
Atlanta, Austin, and Nashville are all hot places to live, and experiencing the associated gentrification. It's cool to live there, sure, but it's not quite as cool to be from there.
Adia Victoria is from the South.
Truthfully, eternally, unapologetically a Southern woman of color, she's folded her South Carolinian upbringing and experiences — good and bad — into a career as a musician.
Creator of grungy, gritty rock and roll with a poet's heart, her critically-lauded record, Beyond the Bloodhounds, tells tales of a tumultuous childhood and split geographical identity.
We worked out a short Q&A with Adia Victoria, and received some cryptic — but really intriguing — answers about books, globetrotting, and what it's like to be a woman musician in what is often a sea of dudes.
JA: Who were the first women artists that inspired you?
AV: Fiona Apple, Lauryn Hill, and Ann Martin.
JA: I was reading an old interview with you in Wondering Sound (RIP), and this quote jumped out at me: "'I've always been drawn to themes of women in times of darkness,' she says."We are definitely living in some dark times right now. What darker elements of the current culture inform your work and songwriting?
AV: That is a secret. I don't like to divulge too much regarding my writing process. It makes me neurotic.
JA: A lot is made about your Southern roots. What's something you wish people truly understood about not just living in the South, but being from the South?
AV: It's a complicated love-hate relationship that never quite reaches a place of resolution. It's more profound than any Music Row executive would have you believe.
JA: Again, in reading earlier stories about you, it really seems like you see your music as a performance, as removed from your true self. How does your stage persona influence the real, everyday, just-got-out-of-bed-and-going-to-get-coffee Adia?
AV: This is classified information. I'm not at liberty to discuss the differences between myself on stage and in my day to day life. A little mystery goes a long way, n'est-ce pas?
JA: I understand you were a little "itinerant" for a few years — you've lived in Paris, NYC, Tucson, and other places. Now you tour with your music. What does city-hopping teach you about a woman's place on Earth?
AV: I do not know about a woman's place on earth, only my own. I learned that it is impossible to escape yourself. Whether you're 7,000 miles away or in your hometown, you are what you are.
JA: I also read that you consider yourself "self-educated." What are the benefits, you think, of that for women?
AV: I received a greater sense of accomplishment when I set a goal myself and reached it. I've never been one who cares for the approval for others. Learning became a highly personal process once I took it upon myself to seek out an education.
JA: Do you have any advice for other women musicians of color who are just trying to make good music without running up against unfair expectations?
AV: Do you, boo boo.
JA: You're the same age as me — 29. Any thoughts about turning 30?
AV: None at all, aside from you couldn't pay me to do my twenties again.
JA: You seem like a reader. What's on your nightstand?
AV: I See Satan Falling Like Lightning by Rene Girard. Trying to make sense of my religious upbringing.
Adia Victoria is currently on the road, and coming to a venue near you.
Header image: Nick DiNatale.