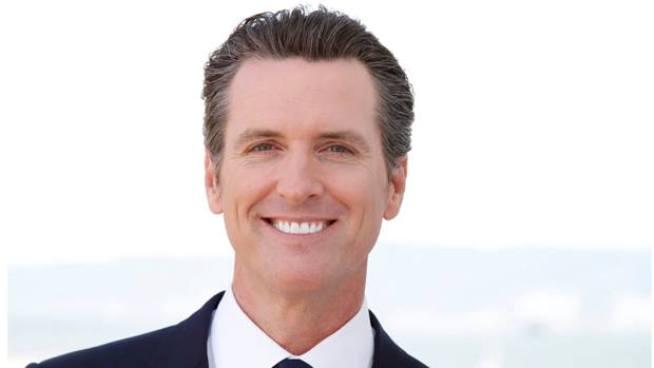 (Image: Facebook)
Gavin Newsom, the always-dapper former Mayor of San Francisco, released a minute-long video addressing a very important issue on June 5.While I would watch this handsome politician make a quiche with one hand, in this video he urges people (especially couples) to share their thoughts, pics, and stories on the importance of marriage equality.
With the Supreme Court ruling on marriage equality any day now -- I'd love to see my page fill up with stories, photos and celebrations that show why this moment matters -- I made a short video to kick things off. I hope you'll take a second to add your own story in the comments and that you will share this post!! -- GN

Posted by Gavin Newsom on Friday, June 5, 2015
"So we're just a few weeks away. It's extraordinary! I was thinking it would be a wonderful thing for folks to post photos, post some videos and share their memories with our hashtag #marriagequalitystory and provide people the opportunity to relive some of these magical moments," Newsom said in the video. Newsom later reflects that it was just 11 years ago when 4,036 couples got married in 2004 in San Francisco, which he fully supported despite resistance. And while it's legal for LGBT couples to marry now in California, his video is for everyone, including LGBT allies all across the nation.
"I hope some of those who participated in those weddings — family members, brothers and sisters, aunts and uncles — can share some of those memories as well," Newsom continued. "For the hundreds of thousands all across the rest of the country, it would be wonderful to have a platform that can connect all of us together as it relates to this cause and this remarkable journey we've been on for the last 11 years."
His video has received over 1,000 likes, almost 150 shares, and countless stories told in the comments section. The Supreme Court is scheduled to make a landmark decision on the legalization of marriage equality in all 50 states by the end of June, which is also Pride Month.